Judging solely by Mets right-hander Noah Syndergaard's decline in performance this year, this summer doesn't look like the time to trade the 26-year-old. But going by Syndergaard's pre-2019 numbers and the amount of club control he has remaining, Thor would warrant a haul leading up to the trade deadline. For almost the entire season thus far, there haven't been rumblings on MLBTR's pages about a possible Syndergaard swap. The rumor mill has begun picking up since Tuesday, however.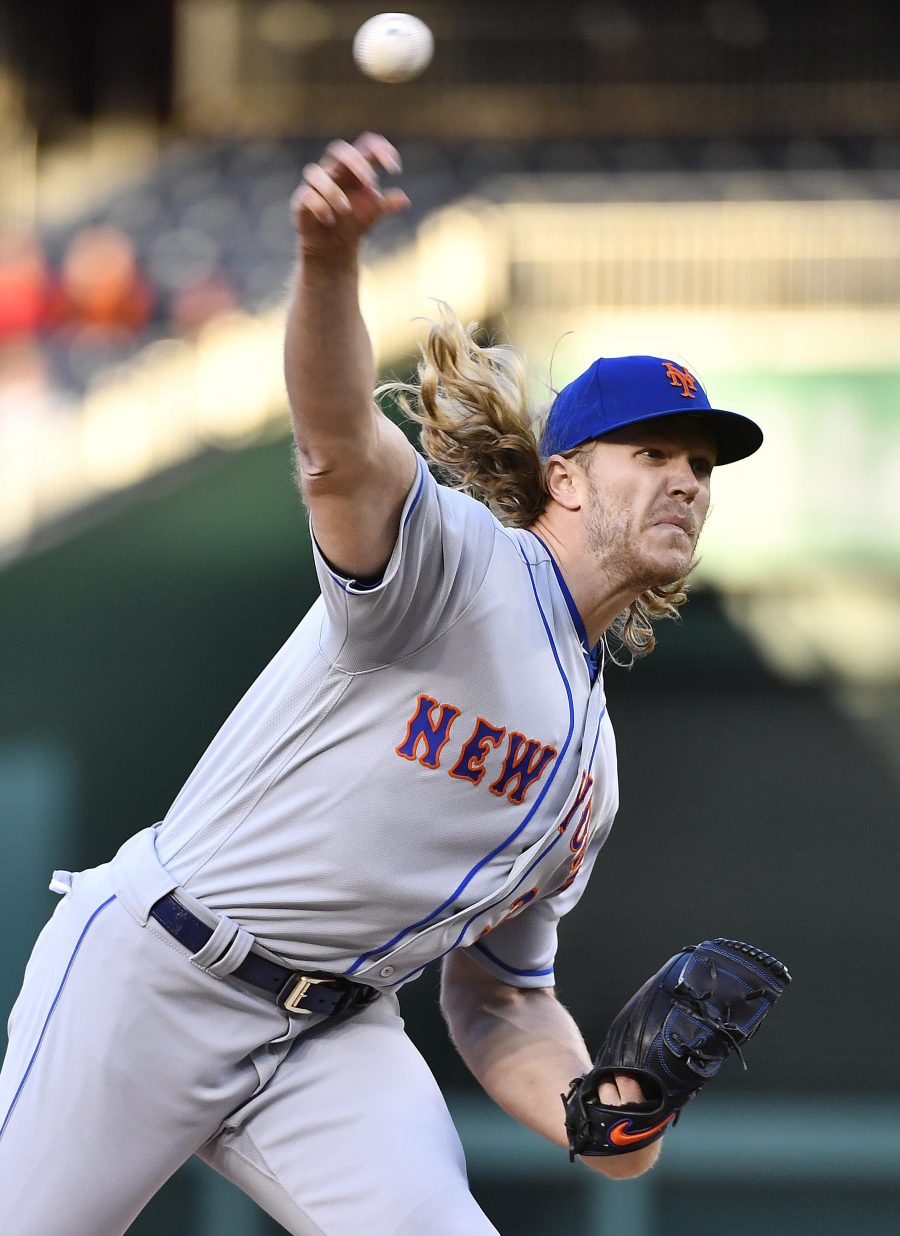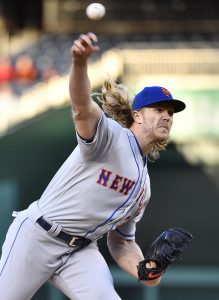 With the deadline exactly three weeks away, the Brewers, Astros and Padres are among those who have demonstrated interest in Syndergaard. It's probably fair to say even more teams will eye Syndergaard, if they haven't already, though the Mets don't seem as if they're shopping him aggressively.
Little has gone right this year for New York, which has stumbled to a record (40-50) that betters only the Marlins' mark in the National League. Contention's highly unlikely for this year's Mets, but unlike with impending free-agent starter Zack Wheeler, they shouldn't necessarily feel urgency to part with Syndergaard this summer.
Syndergaard, who's making an appealing $6MM salary, is eligible for arbitration two more times after 2019. Therefore, the Mets could keep him in hopes they and he bounce back during that two-year span. Alternatively, the club could retain Syndergaard through this season, see if he returns to his typical form in the second half and then solicit offers during the winter. At that point, teams unable to win what should be a hotly contested derby for free agency's top starter, Gerrit Cole, might view Syndergaard as an enticing consolation prize.
On a per-inning basis, Syndergaard has been a Cole-caliber producer since he broke into the league. Between his 2015 debut and last year, Syndergaard parlayed his high-90s heat into an ace-like 2.93 ERA/2.66 FIP with 9.95 K/9, 2.01 BB/9 and a 49.5 percent groundball rate over 518 innings. But injuries limited him at times, including during a 154 1/3-inning campaign in 2018, and they've reared their head again this year. Syndergaard missed time earlier in the season with a hamstring strain, though he returned after missing about two weeks. He has not, however, logged a quality start in any of his three outings since. Overall, Syndergaard has paled in comparison to his 2015-18 self, having notched a 4.68 ERA/3.98 FIP, 8.6 K/9 and 2.56 BB/9, and a 46.7 percent grounder mark across 105 2/3 frames.
While Syndergaard's continuing to throw hard, his aforementioned K/9, career-low chase rate, career-high contact rate and personal-worst swinging-strike percentage show he's fooling fewer hitters than ever. On the other hand, Syndergaard's still a Statcast darling whose 34-point spread between his weighted on-base average/xwOBA against (.314/.280) suggest bad luck has played a part in his issues preventing runs. The fact that Syndergaard's tasked with pitching in front of a dreadful defense also hasn't done him any favors.
All things considered, the Mets are facing an interesting decision on Syndergaard as zero hour closes in on July 31. If the Mets were to make Syndergaard available by then, he'd perhaps end up as the most popular player on the block. What should they do?
(Poll link for app users)
Photo courtesy of USA Today Sports Images.