We updated each major league team's largest contract of all-time last week. Nothing has changed of late for the Indians, whose biggest guarantee remains the three-year, $60MM pact they gave first baseman/designated hitter Edwin Encarnacion in advance of the 2017 season. That ties the Pirates (six years, $60MM for Jason Kendall) for the least expensive sum on the list, which further indicates that the Indians probably won't be able to keep superstar shortstop Francisco Lindor from hitting the free-agent market after the 2021 season.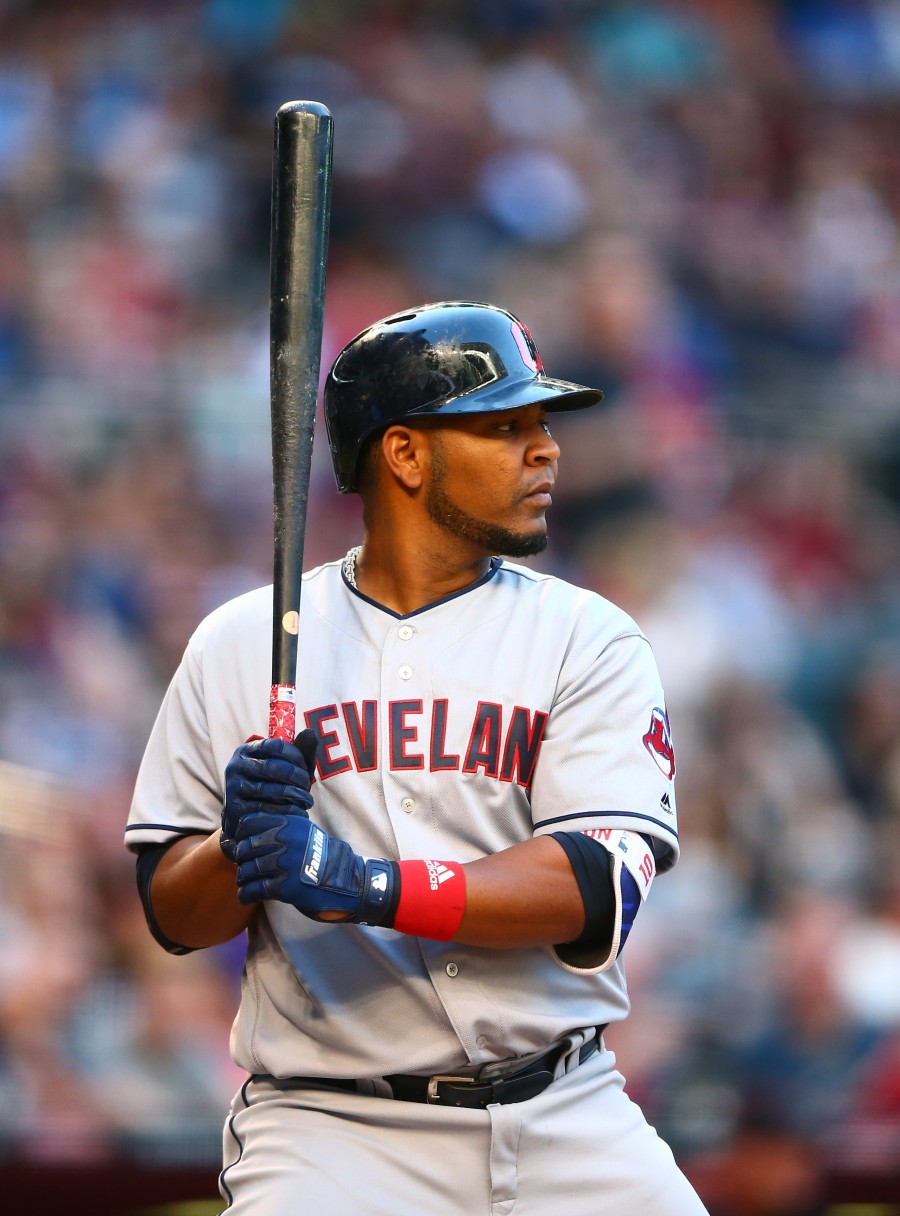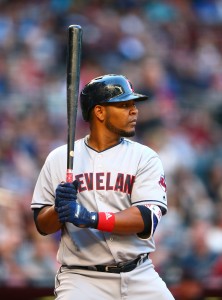 When Encarnacion reached free agency three years ago, few people (or maybe no one at all) thought he would choose Cleveland. At the outset of that offseason, MLBTR ranked Encarnacion as the sport's second-best free agent and predicted he'd land a four-year, $92MM contract. It seemed like a reasonable call at the time in light of the marvelous production Encarnacion put up as a Blue Jay over the previous seasons. In a 3,133-plate appearance span from 2012-16, Encarnacion collected the majors' second-most home runs (193) and parlayed a .272/.367/.544 line into the league's fifth-highest wRC+ (146), not to mention 20.7 fWAR.
Despite the wonderful numbers Encarnacion compiled as a Blue Jay, his market didn't come together as planned after his tenure with the team concluded. Encarnacion had his sights set on a guarantee approaching $100MM, evidenced by reports that he rejected a Toronto offer in the range of $80MM over four years. That turned out to be a blessing for the Blue Jays, who wouldn't have contended from 2017-19 even with Encarnacion on their roster. And by issuing Encarnacion a qualifying offer and allowing him to depart, the team received a first-round pick (No. 28) in 2017 as compensation. With that selection, the Jays chose right-hander Nate Pearson, now one of the premier prospects in baseball.
While hitting Encarnacion with a QO did benefit Toronto, it didn't do his market any favors when he became a free agent. Neither Encarnacion's age (he was on the verge of turning 34) nor defensive limitations that mostly limited interest in him to American League teams helped his cause, either. The Astros, Yankees, Rangers and Red Sox were said to have pursued him to at least some extent, while even the low-budget Athletics tried to swoop in and grab Encarnacion when it became clear he was going to sign for less than expected.
The fact that Cleveland is closer than Oakland to Encarnacion's native Dominican Republic reportedly played a role in his decision. And the Indians did give him a pact that could have maxed out at $80MM, depending on whether they'd exercise a $20MM club option for 2020. That option was ultimately declined this past winter, but not by the Indians, with whom Encarnacion lasted just two seasons and whose signing cost the club a first-rounder.
Back when Cleveland inked Encarnacion, it was coming off a seven-game World Series loss to the Cubs. The fact that the Indians went as far as they did that year was a boon to their bottom line and reportedly had some impact on their decision to go after Encarnacion. He came in to replace Mike Napoli, whom the Indians let walk after their pennant-winning campaign, and provided an instant upgrade.
Encarnacion batted .258/.377/.504 (130 wRC+) with 38 HRs in 669 PA and 157 games in his first year as an Indian. That output aided the Indians in their second straight AL Central title-winning season, but another deep playoff run wasn't in the cards as they fell in the first round to the Yankees. While the club went on to a third consecutive division championship in 2018 (and yet another first-round loss, this time to the Astros), it did so without fellow first baseman/DH Carlos Santana, whom it lost to the Phillies in free agency during the previous offseason.
The addition of Encarnacion the year prior helped protect the Indians from Santana's departure, but the former only managed pedestrian production by his standards that season. Encarnacion did rack up another 32 dingers, though his .246/.336/.474 showing in 579 PA led to his worst wRC+ (115) since before he morphed into a force several years earlier. That proved to be the end of the line on his Indians tenure.
In December 2018, the Indians traded Encarnacion to the Mariners in a three-team deal that also involved the Rays. The move returned Santana to Cleveland, as Philly ended its union with him after only one season when it sent him to Seattle earlier that month, but there was more to the blockbuster. The Indians also had to send third baseman Yandy Diaz and right-hander Cole Sulser to Tampa Bay, which dealt first baseman/outfielder Jake Bauers to Cleveland. Diaz has been a real loss for the Indians thus far – he got his first extended major league opportunity last year and showed well, though injured limited him to 79 games. Sulser did nice work with the Rays' Triple-A team last season, but he was also 29 at the time; they've since lost him on waivers to the Orioles. And though Bauers was once a well-regarded prospect, the 24-year-old didn't hit much in either the majors or minors in 2019.
The best player in the Encarnacion/Santana deal a year ago was the latter, who went to his first All-Star Game and recorded a career-high 4.4 fWAR. The 34-year-old switch-hitter has one more guaranteed season left at just under $21MM. The Indians will have a chance to keep Santana around in 2021 for $17.5MM, but they could instead buy him out for just $500K. So, because we may not even see a 2020 season, it's possible Santana won't play for the Indians again.
As for Encarnacion, who had a fine 2019 divided between the Mariners and Yankees, he's now a member of one of the Indians' division rivals. Encarnacion revisited the open market this past winter, though he didn't cash in to nearly the same degree, inking a one-year, $12MM guarantee with the White Sox. That pact also includes a $12MM club option for 2021, so if there is no season, Encarnacion could still stick around in Chicago beyond this year. Based on the length and dollar figure, Encarnacion has a better chance to live up to that accord than the one the Indians gave him. For them, signing Encarnacion to a franchise-record contract didn't go as hoped.
Photo courtesy of USA Today Sports Images.