With the trade deadline now less than two months away, we at MLBTR are setting our sights backwards for a bit to highlight past trades of rental players to provide a loose guideline of what sort of returns fans can expect with their teams' current rental players. With an arbitrary cutoff point of 2017-21, we're counting down the top 10 returns that a team got when selling a rental player. We've already published some honorable mentions as well as entries No. 10, No. 9, No. 8 and No. 7. If you disagree with our rankings, let us know! It's all part of the subjective fun! Onto No. 6…
The 2021 season marked a turning point in Cubs franchise history. Half a decade had elapsed since the team's curse-breaking 2016 World Series run. The "dynasty" chatter that followed that seven-game victory over Cleveland never really manifested into reality. Chicago was a perennial contender, but that vaunted Cubs core never reached the World Series again and only won one game beyond the National League Division Series before the group was suddenly nearing the end of its time together.
Kris Bryant, Anthony Rizzo, Javier Baez, Willson Contreras, Kyle Schwarber, Jon Lester, Jake Arrieta and Kyle Hendricks was a sensational group of talent around which to build, but Hendricks was the only one of the bunch to put pen to paper on an extension. The group continued inching closer to free agency, and as Lester and Arrieta declined in their latter years in Chicago, some of the shine wore off. The Cubs were a good team, but year after year, the season ended with now-former president of baseball operations Theo Epstein making similar comments about how the "offense broke" or something else went wrong.
Following a 2020 season that saw the Cubs swept out of a three-game Wild Card series against the Marlins in the expanded playoff format, Epstein stepped down from his role as president and turned baseball autonomy over to Jed Hoyer. It was baptism by fire in every sense of the cliche, as Hoyer faced a series of unenviable decisions, beginning with Schwarber. Fresh off a .188/.308/.393 showing in 244 plate appearances in 2020, Schwarber was non-tendered rather than offered a raise heading into his final year of arbitration. Not four weeks later, Yu Darvish was traded to the Padres in a salary-motivated deal that has to date produced just one prospect of any note (Owen Caissie).
Decision time was only just beginning for Hoyer and his staff. The Cubs would need to determine how to proceed with the trio of Bryant, Rizzo and Baez, each of whom were slated to become free agents following the 2021 season. Prior extension talks had never resulted in a deal — though Baez was reportedly quite close to signing before baseball grinded to a halt with the Covid pandemic in 2020. Chicago made one final effort to extend Rizzo that spring, but he spurned their five-year, $70MM offer (and has since banked three years and $56MM in guaranteed money with the Yankees).
The Cubs could've traded any of the bunch that offseason, and Bryant's name in particular echoed throughout the rumor mill as much as it ever had. Ultimately, all three stayed put, and thus the ensuing narratives that would dominate the 2021 Cubs season were set into motion. Would any of Bryant, Baez or Rizzo stay? Was the core finally breaking up? Was this the team's last chance?
The lackluster offseason headlined by trading the prior season's Cy Young runner-up should've answered that final question on its own, but the Cubs surprised plenty of onlookers by not only fielding a competitive team but vying for first place in the division for much of the first few months. As late into the season as June 24, the Cubs were eight games over .500 and in a first-place tie for the NL Central lead with the Brewers.
A subsequent 11-game losing streak — the first of two 11-game losing streaks for that year's Cubs — removed all doubt, however. By July 8, the Cubs were below .500, and the surging Brewers had remained hot. They held a 9.5-game lead over the second-place Reds, with Chicago and St. Louis tied for third in the division. The fire sale was coming, and virtually everyone knew it.
Rizzo was the first to go. A July 29 deal sent him to the Yankees in exchange for 19-year-old outfielder Kevin Alcantara and 24-year-old righty Alexander Vizcaino. A day later, Baez was following Rizzo out of Wrigley. Traded alongside right-hander Trevor Williams, Baez went to the Mets in exchange for 19-year-old outfielder Pete Crow-Armstrong. For the next 24 hours, there were serious questions about whether a trade for Bryant would ultimately come together, but in a buzzer-beating deal, Bryant was shipped to the Giants in exchange for 21-year-old outfielder Alexander Canario and 24-year-old righty Caleb Kilian.
You can perhaps call the inclusion of Baez cheating a little bit for the purposes of this series, because Williams' inclusion meant it wasn't *technically* a rental. The Mets acquired two months of control over Baez and a year-plus of Williams in this swap. That extra year of control over Williams surely factored into the decision to part with Crow-Armstrong to an extent, but this was a trade about acquiring Baez first and foremost. Baez caught fire down the stretch for the Mets, too, posting a huge .299/.371/.515 slash in 186 plate appearances. The Mets still missed postseason, however, and the trade surely stings when looking at what's become of the player they surrendered.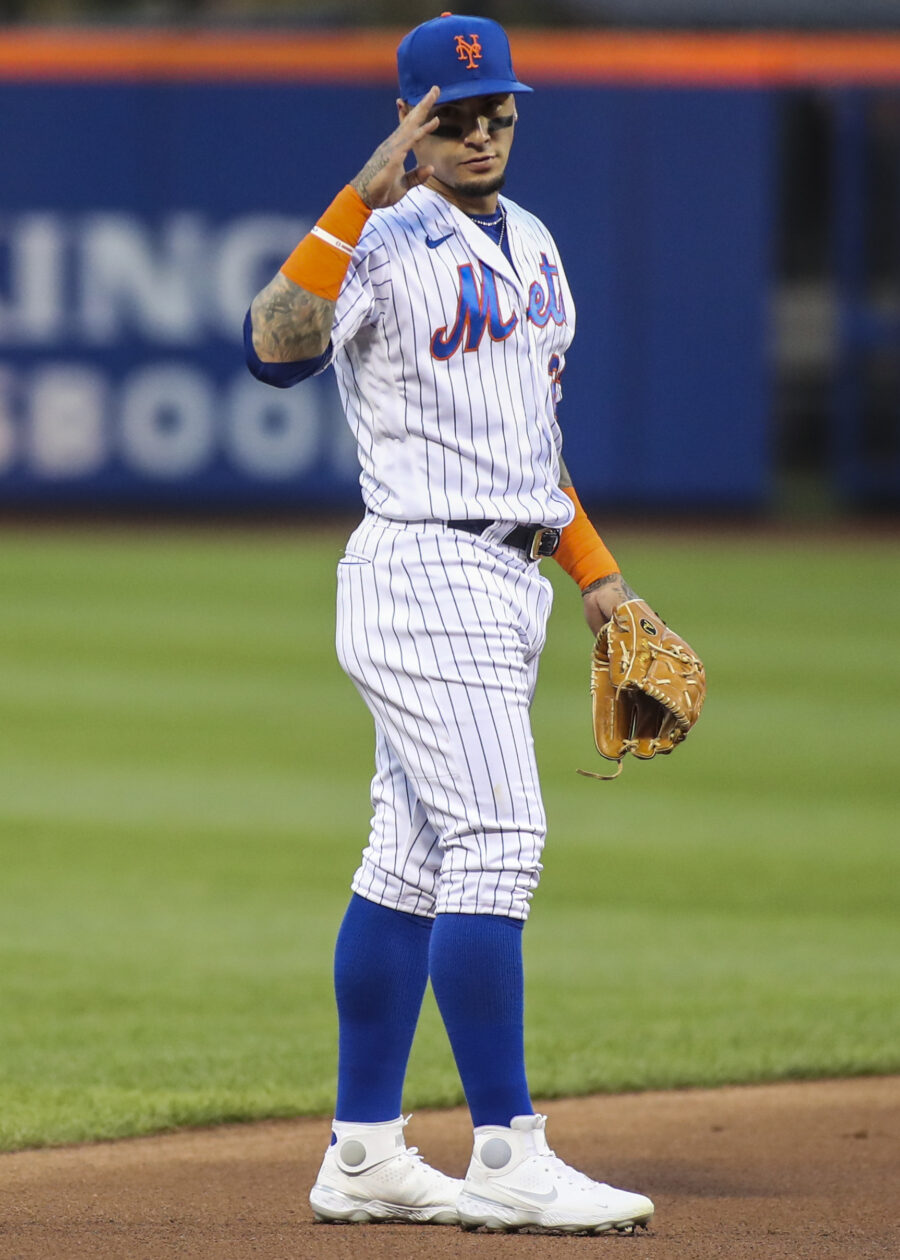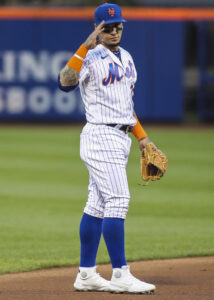 Fast forward less than two years, and "PCA" is regarded as one of the sport's top outfield prospects. He's ranked within the top-30 overall prospects in the sport on the most recent lists Baseball America, MLB.com, FanGraphs and Keith Law of The Athletic. ESPN's Kiley McDaniel has the "low" ranking on Crow-Armstrong… at No. 39 in the game. Regarded as plus-plus defender in center field with plus speed, Crow-Armstrong has opened the season with a .278/.345/.513 showing in Double-A (131 wRC+). He's knocked eight homers, seven doubles and three of triples while going 13-for-17 in steals.
Obviously, the Cubs haven't yet gotten any big league value out of Crow-Armstrong, but it's rare for a team to acquire a prospect in exchange for a rental and see him almost immediately ascend to the point that he's regarded as one of the top 15 to 30 prospects in all of baseball. If the Cubs wanted to do so — they surely don't, to be clear — they could use Crow-Armstrong as a headline piece to acquire just about any controllable veteran who hits the market this summer or next offseason. The likelier path for PCA is that he'll be given every opportunity to become a franchise center fielder for a still-retooling Cubs club.
There's no nitpicking with the other two swaps in this three-for-one entry. Rizzo and Bryant were shipped out as two-month mercenaries in exchange for a quartet of prospects, although Rizzo took to the Bronx quite nicely and is now locked in as a Yankee through the 2024 season. There was plenty for the Yankees to like, as Rizzo hit .249/.340/.428 (113 wRC+) down the stretch, swatting eight homers and seven postseason doubles before tacking on another dinger in that year's Wild Card loss to the Red Sox. In parts of three seasons as a Yankee, Rizzo is a .245/.344/.468 hitter with 51 home runs.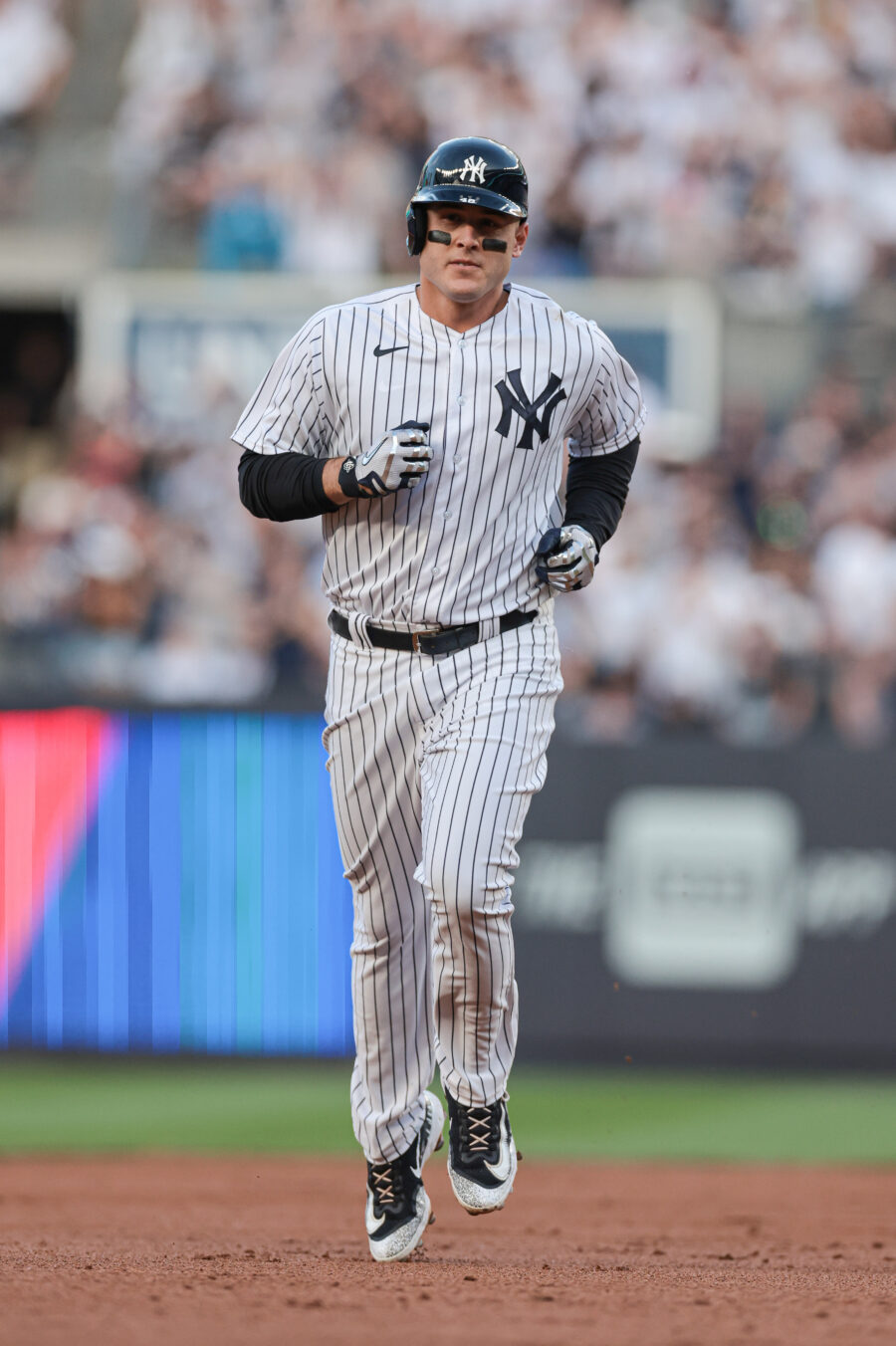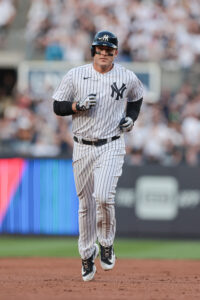 I doubt the Yankees regret making this swap, but it's worked out nicely for the Cubs as well. Alcantara, now 20 years old, isn't as highly regarded as Crow-Armstrong, but he entered the season ranked No. 91 on Baseball America's Top 100 prospect rankings. He's dropped off that list after a slow start in High-A (.250/.281/.389), but he still sits at No. 75 at FanGraphs and is generally a very well regarded prospect.
It's worth bearing in mind that those pedestrian High-A numbers have been posted against competition that is, on average, nearly two and a half years older than Alcantara. The towering 6'6″ toolbox is also just a season removed from a much heartier .273/.360/.451 showing in Class-A, where he was nearly two years younger than the league's average player. He's a ways off, but like Crow-Armstrong, Alcantara has significantly elevated his stock since that 2021 trade. If the Cubs were so inclined, he too could be a significant piece in any potential deadline trade for controllable big league help. That's not likely to happen — granted, it's a bit more plausible with Alcantara than with Crow-Armstrong — but Alcantara has become a reasonably high-profile prospect.
That's not the case with the now-26-year-old Vizcaino, though the circumstances surrounding his departure from baseball remain unclear. The Cubs placed Vizcaino on the restricted list in 2022  after he failed to report to spring training. He spent the entire year on the restricted list. The Cubs non-tendered him last offseason, and he didn't sign with another team. Details surrounding Vizcaino's abrupt departure from the game are basically nonexistent. The obvious hope is that he's happy and healthy wherever he's at, but it's a disappointing outcome for the Cubs.
As for the third and final chapter of this deadline trio, Bryant proved an important pickup for the Giants. True, San Francisco would've made the postseason regardless, evidenced by their MLB-best 107 wins that season, but they edged out the division-rival Dodgers for that NL West crown by a margin of just one game. Bryant's solid .262/.344/.444 slash may not have been in line with his peak form, but he contributed a meaningful presence in the Giants' lineup down the stretch. They'd go on to fall to those same Dodgers in the National League Division Series, but not through any fault of Bryant's. He delivered an 8-for-17 performance in the NLDS, adding a homer and a walk with only three strikeouts in 18 total trips to the plate.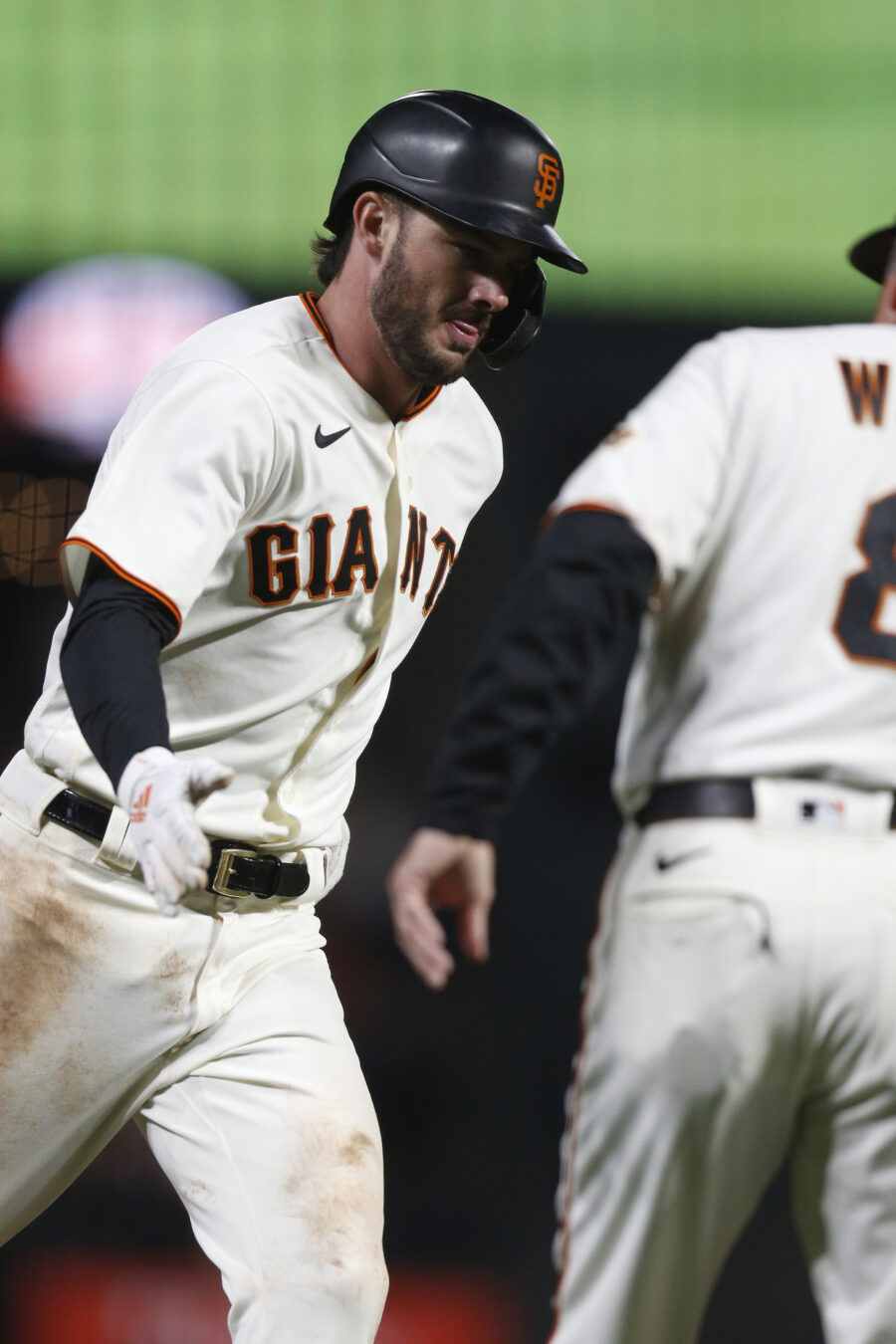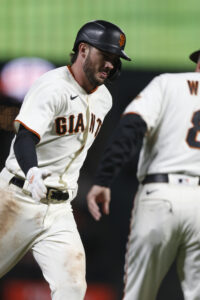 Unlike with the other two trades, Cubs fans have at least gotten a look at one element of this return, although the now-26-year-old Kilian's big league work to date hasn't been pretty. The 6'4″ righty is still widely regarded as one of the organization's best pitching prospects, but he's been tagged for 20 earned runs in 14 2/3 innings through a pair of very limited auditions. He's pitched 148 Triple-A innings as a starter over the past two seasons, logging a 4.32 ERA with a 24.2% strikeout rate against an 11.1% walk rate.
Command wasn't an issue for him prior to reaching Triple-A, but he struggled with walks last year. It's encouraging that he's walked just 6.8% of his opponents over his past seven Triple-A starts, pitching to a 3.09 ERA along the way, but Kilian has also plunked six hitters in that time so he's not out of the woods with his shaky location just yet. He's in the mix to come up and make some starts this year still, and depending on how he fares, Kilian could be a candidate for a rotation spot either later this season or in 2024.
As for Canario, he finished second among all minor leaguers with 37 home runs in 2022 and hit .252/.343/.556 across High-A, Double-A and Triple-A. He added 23 steals (in 26 tries) and walked at an 11% clip, though his 27.5% strikeout rate was more concerning. Baseball America calls him a potential low-average slugger with plenty of walks, above-average speed and above-average defense in right field. He hasn't yet gotten a chance to build on last year's breakout, as he dislocated his shoulder while playing in the Dominican Winter League.
We're just shy of two years removed from the Cubs' deadline fire sale, and while it's still early to grade the overall strength of their return, things are looking promising. To trade three rental players and come away with a pair of top-100 prospects — including one who's widely ranked in the top 25 — as well as a near-MLB starting pitcher and a strikeout-prone but prodigious slugging outfielder with power, speed and defensive upside is objectively impressive.
On the one hand, it's a testament to the caliber of the players the Cubs were trading, but not all trades of star players result in this type of return. The Orioles have still barely gotten anything from the Manny Machado trade nearly five years after its completion. The Rangers' trade of Darvish to the Dodgers netted them one immediate top prospect, but two years after the deal that prospect (Willie Calhoun) was already looking like a questionable big leaguer.
The tail-end of the development phase for the prospects acquired here — particularly Crow-Armstrong — will define this series of trades. But four of the five prospects acquired in this slate of trades have enhanced their stock since joining the Cubs, who now have a handful of near-MLB-ready talent and/or trade chips to show for parting with a trio of popular veterans. The 2021 trade deadline was a dark few days for Cubs fans, but there's a good chance it'll wind up leading to some brighter times ahead.
Images courtesy of USA Today Sports.