The Cubs traded their ace while former core players left via free agency, and attempted to add value back with a slew of one-year free agent deals.
Major League Signings
Options Exercised
Trades and Claims
Notable Minor League Signings
Extensions
Notable Losses
Yu Darvish, Kyle Schwarber, Jon Lester, Jose Quintana, Jeremy Jeffress, Duane Underwood Jr., Tyler Chatwood, Victor Caratini, Jason Kipnis, Albert Almora Jr., Colin Rea, Daniel Descalso, Jose Martinez, Josh Phegley, Billy Hamilton
Theo Epstein gave his customary Cubs post-mortem on October 5th, complete with the suggestion of "warranted and necessary" change that has been a staple of those talks since 2018, particularly as it relates to the club's offense.  That day Epstein spoke of an expectation that he'd remain with the Cubs for the final year of his contract, but 43 days later he announced his resignation.
As one of the reasons for his decision, Epstein noted, "There are a lot of important decisions to be made that will have long-term consequences," and second-in-command Jed Hoyer is ready for the top job and should make those calls.  That makes sense, as the Cubs lined up the contract years of Kris Bryant, Anthony Rizzo, and Javier Baez to coincide in 2021.  Plus, the Cubs were firmly in cost-cutting mode, having recently laid off 100+ employees due to the COVID-19 pandemic.  They were, as we'd soon learn, also planning a cut in player payroll.  Epstein's abandonment of his $10MM salary could be viewed as an act of generosity of sorts, except that the Ricketts family was the beneficiary.
The last time Cubs ownership experienced "found" money, they used Ben Zobrist's unexpected leave of absence money to cover the bulk of Craig Kimbrel's 2019 salary.  Kimbrel's three-year, $43MM contract represents the only time the Cubs committed more than $7MM to a new player dating back to their February 2018 signing of Yu Darvish.  The Ricketts family opened the checkbook in that 2017-18 offseason, and then cut off Epstein and company for the better part of the ensuing three years.  It's no wonder Epstein chose to leave a year early, especially with the likely knowledge that the Ricketts family was planning to mandate a payroll cut best accomplished by trading the team's ace.
How badly did Cubs' ownership want to save money?  Badly enough to choose a path unprecedented in at least the last 20 years in MLB: trading a top-two Cy Young finisher coming off a winning season.  Such trades have rarely been brokered at all – teams like to keep ace pitchers – but on the rare occasion they have happened, it's been done by a losing club.  In late December, the Cubs traded Yu Darvish, backup catcher Victor Caratini, and $3MM cash for one year of veteran pitcher Zach Davies plus three 17 to 18-year-old prospects and another who had just turned 20.
Part of being one of the 30 people in the world tasked with leading an MLB front office is that you have to sometimes say things that aren't true.  According to Hoyer, the $51.67MM in player salary the Cubs saved in the Darvish trade was "not the focus" of the deal.  Instead, Hoyer said, "The focus of this deal was to try to move a player in the second half of his contract and try to acquire a lot of young talent.  We don't have many opportunities to do that. Look back at the last six years, when have we had the chance to replenish in any way, and this was an opportunity to do that and we took it and we're excited about what we got back."
The "second half of his contract" part is Hoyer's kinder way of saying that he feels he sold high on Darvish, who is 34.  Darvish missed almost all of 2018 due to injuries and has only pitched like an ace for the Cubs for his last 32 starts or so dating back to May 2019.  Cashing the Cubs' ace in for prospects was described by Hoyer as "the prudent thing to do," but a more accurate phrasing would have been "the financially prudent thing to do."  There would have been financial risk in keeping Darvish's three-year, $62MM commitment, just as there's risk the players Hoyer acquired won't pan out.  A team with a good, veteran base of talent in baseball's worst division would typically hold onto the ace's contract for at least one more year, taking another shot at a championship even if they don't get to "jump-start our farm system in a big way."  Plus, Darvish is hardly overpaid in light of Trevor Bauer's three-year, $102MM contract.
All that said, threading the needle and trading Darvish this winter could still have been a good call.  The Rays do it all the time and remain competitive, though I'm not sure why the Cubs would try to emulate the Rays.  The problem is that if this was the best package of players offered, Hoyer should have held onto Darvish, and I'm not confident the Ricketts family endorsed that option.  The four prospects acquired are nowhere close to impacting the Cubs, unless they're traded again in the near future.
We're left with Darvish being swapped out for Davies, and there's no real argument that makes the team better in 2021.  On paper, the exchange makes the Cubs 2-3 wins worse this year, in a division the Brewers are projected to take with 82.1 wins.  The Cubs are at 79.6, demonstrating the weakness of the division and the parity of the Brewers, Cubs, Cardinals, and Reds.  If the Cubs were in the NL West, the Darvish trade would have been more defensible.
Prior to Epstein stepping down, the Cubs made the obvious choice of Jon Lester's $10MM buyout over his $25MM mutual option.  Though interest in a lower-priced reunion was mutual, Lester lingered on the market until January 20th.  He turned down a last-minute offer from the Cubs and signed for the Nationals with $5MM.  Lester moving on is notable for all he meant to the Cubs 2015-20, but at age 37 he wasn't the best choice for their rotation.
Hoyer began remaking the Cubs' rotation with the late December Davies-Darvish swap, adding Davies to incumbents Kyle Hendricks and Alec Mills to form a trio that rarely cracks 90 miles per hour.  In January, the Cubs attended showcases for Corey Kluber, Carlos Rodon, Mike Foltynewicz, but elected not to sign them.  They wound up signing Trevor Williams, who had been non-tendered by the Pirates.  Williams projects to pitch roughly as well as Lester does (an  ERA near 5.00) at half the price.  Williams will turn 29 in April and is under team control for 2022.  It's not an exciting move, but Williams will soak up innings at the back end of the Cubs' rotation in a year that every team expects to go through more starters than usual.
One of the Cubs' bigger splashes of the offseason was the signing of Jake Arrieta in mid-February.  Like Lester, Arrieta was instrumental in the Cubs' playoff success from 2015-17.  The addition seems like a nostalgia signing more than anything.  In 2019, the now-35-year-old Arrieta had surgery for a bone spur in his right elbow.  His strikeout rate has steadily deteriorated, though his groundball rate has held strong.  Like Williams, it's hard to see much better than a high-4s ERA here.  So far the Cubs have gotten exactly one MLB start out of an Epstein-drafted pitcher, and it was Rob Zastryzny in 2016.
The Cubs' bullpen was supplemented in a similar patchwork fashion with the signings of Brandon Workman, Andrew Chafin, and Ryan Tepera for a total of $4.55MM.  The 'pen will again by led by the embattled Kimbrel, who is owed $16MM this year.  Given Kimbrel's 6.00 ERA, 14.5 BB%, and 11 home runs allowed in 36 innings for the Cubs, he wouldn't be atop their bullpen depth chart if not for his contract.  The Cubs' 2021 bullpen doesn't look particularly good, but Kimbrel serves as a reminder that this is not a problem teams can easily solve by throwing money at it.
About a month after declining Lester's option, the Cubs had to make a tougher decision on another World Series hero in Kyle Schwarber.  Drafted fourth overall in 2014, Schwarber was long considered part of the Rizzo-Bryant-Baez core that would be up for free agency after 2021.  Schwarber limped to a 91 wRC+ in 224 plate appearances in 2020, setting him up for an arbitration reward somewhere south of $9MM.  The Cubs presumably found no takers in a trade, putting a sad cap on Schwarber's Cubs career by non-tendering him.  Schwarber became one of the rare players to sign in free agency for more than he would have gotten in arbitration, and Lester joined him in D.C. in January.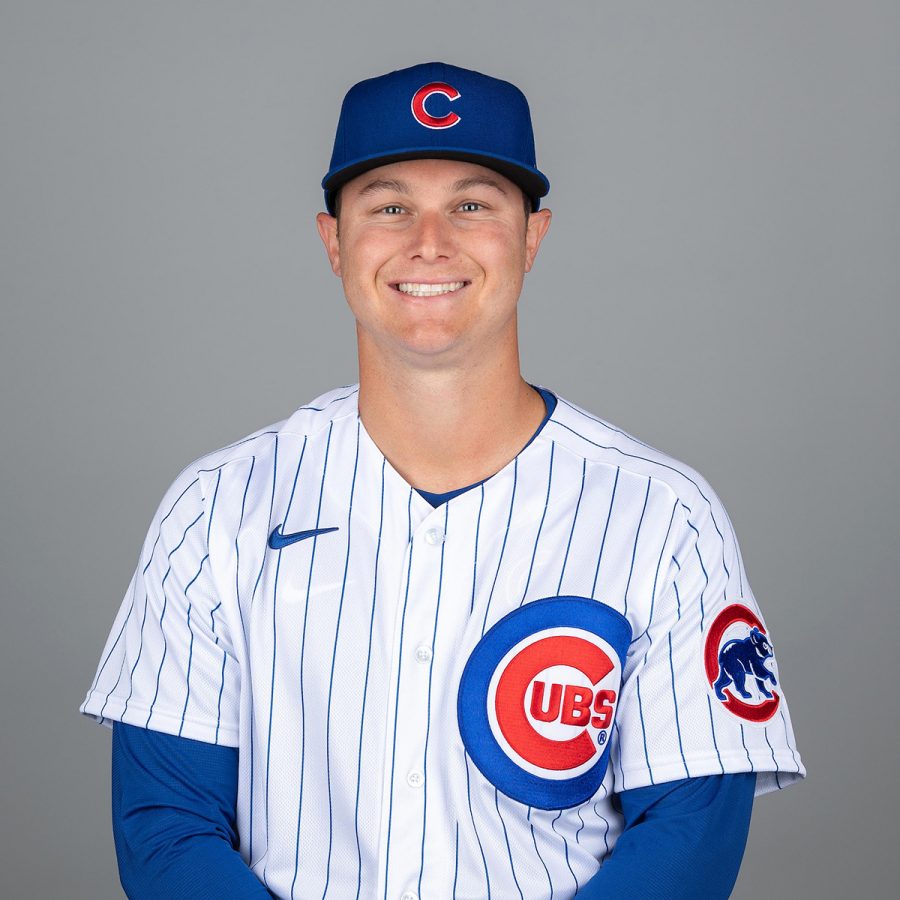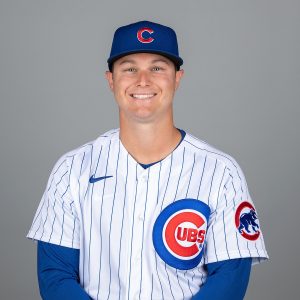 In late January, ESPN 1000's David Kaplan reported that the Ricketts family had "recently increased the Cubs player payroll for 2021," presumably because Wrigley Field was approved for 20% capacity to start the season.  That same day, the Cubs had a deal with Joc Pederson, the first top 50 free agent they've signed since Kimbrel.  Pederson decided to eschew multiyear offers for the chance to shed his platoon label, instructing his agent to reach out to the Cubs.  As manager David Ross put it (according to Pederson), "I didn't know we were going to get to talk to free agents of your caliber."
Pederson owns a 135 wRC+ against right-handed pitching from 2016-19 – 14th best in baseball.  His mark against lefties is just 42, though he's typically received fewer than 60 plate appearances against southpaws annually in recent years.  If Pederson can manage a 90 wRC+ over 129 PA against lefties, as he did in his first full season in 2015, he could be one of the better left-handed hitters in baseball.
The contract years of Bryant, Baez, and Rizzo will be a storyline looming over the Cubs all year.  The Cubs have a clear goal this year of resetting under the $210MM base tax threshold instead of becoming a third-time payor, and they've left themselves a hefty $39MM in wiggle room under that mark.  This year's current $171MM CBT payroll drops to about $58MM in commitments for 2022.  As of last week, Rizzo was "very optimistic" about getting an extension done.  Perhaps a three or four-year deal in the $60-75MM range would work for both sides.
While Rizzo had an off year in 2020, Baez was the third-worst qualified hitter in the game.  It was only 235 plate appearances, but you can understand the Cubs' hesitancy in locking him up for five or six years.  On the other hand, if the Baez of 2018-19 returns, the Cubs will have lost their chance at a bargain.  Baez is not setting a deadline on contract talks, and may be keen on avoiding a free agent market that could boast fellow shortstops Francisco Lindor, Corey Seager, Trevor Story, Carlos Correa, among others.
Despite trade rumors all winter, Bryant stayed put and is even open to extension discussions.  That seems unlikely, however, and Bryant is a prime trade candidate if the Cubs are out of the race in July.  The team would have to be particularly bad to be out of contention by mid-July in the NL Central, however, which could present Hoyer with a difficult choice.  The Cubs already prioritized financial savings and far-off prospects over their 2021 record in the Yu Darvish trade, so that could easily happen again this summer.
The 2021 Cubs are not all-in to win another championship, nor are they attempting anything like a rebuild.  The club seems content with mediocrity, and that's the most likely outcome.
How would you grade the Cubs' offseason? (Poll link for app users)