Recently, I have been discussing some of the higher-profile upcoming arbitration cases as part of MLBTR's Arbitration Breakdown series. I rely partly on my arbitration model developed exclusively for MLB Trade Rumors, but will also break out some interesting comparables and determine where the model might be wrong. Full arbitration projections for 2018 are also available, for those interested.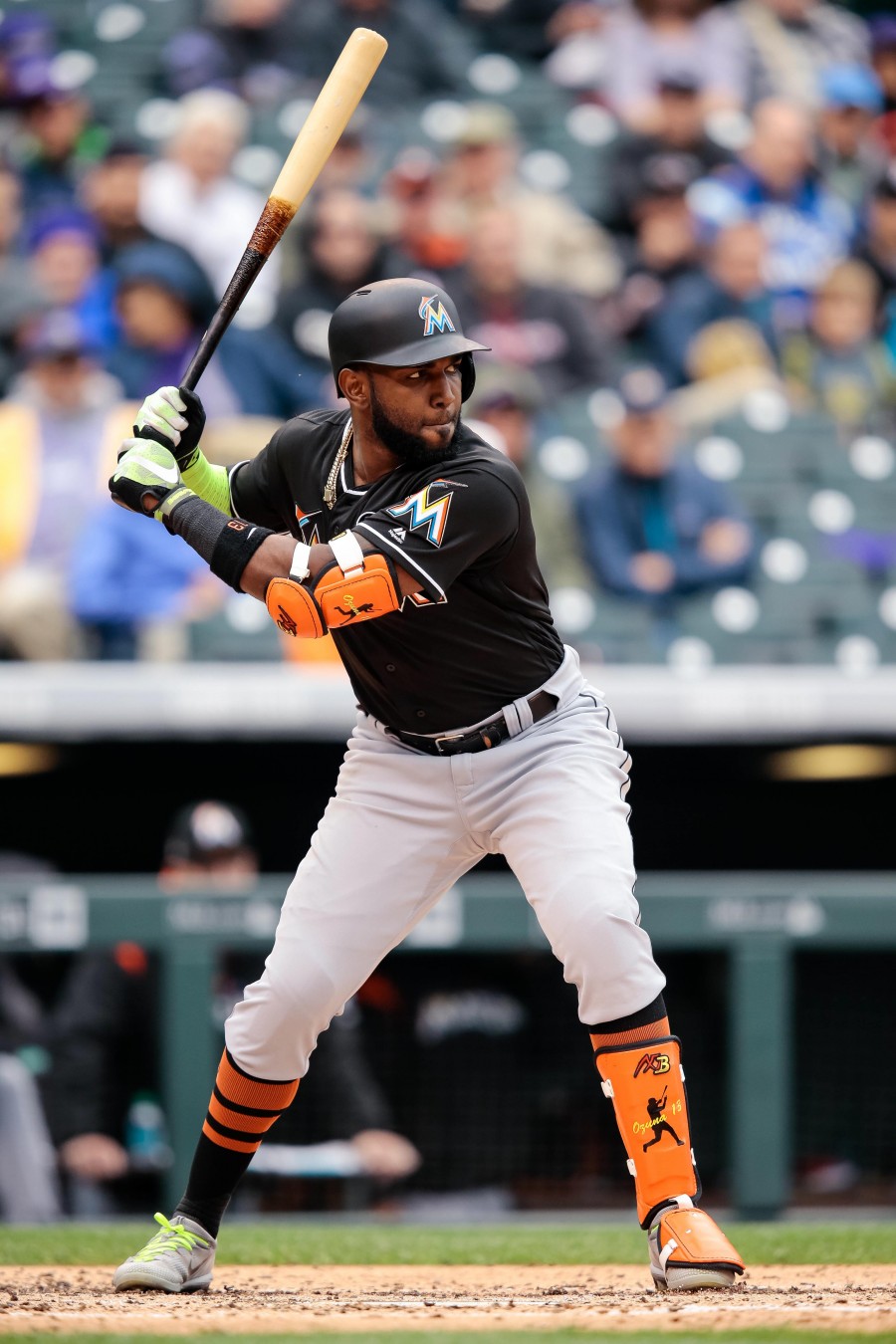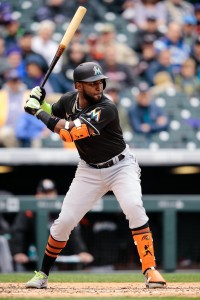 Before Marcell Ozuna reports for his first Spring Training as a Cardinal, he will have to start the potentially uncomfortable process of salary arbitration with them. Ozuna has quite a resume to boast, which is part of what made him so attractive to the Cardinals in the first place. He hit .312 with 37 home runs and 124 RBIs last year, giving him few comparables among second-time arbitration-eligible players.
My model projects a substantial raise for him of $7.4MM — all the way to a $10.9MM salary. This may be high, given the lack of exact historical comparables and the potential for an arbitration process to discount some of the home runs hit in a very high league home run environment (2017 set a record). That said, it still suggests that Ozuna is going to get a large raise anyway.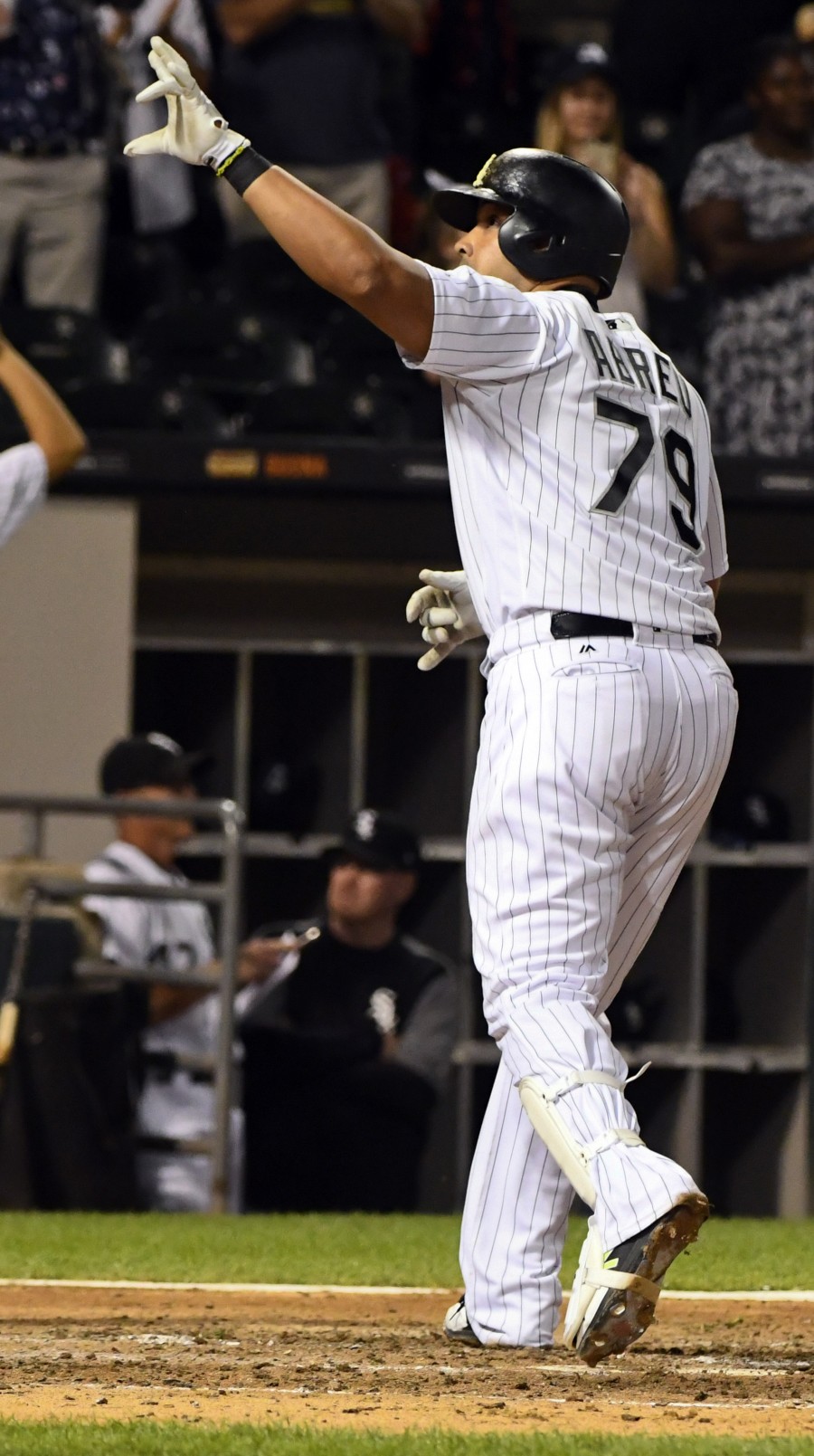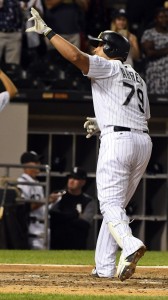 Jose Abreu had a comparable season, and his projection is accordingly similar. He hit .304 with 33 homers and 102 RBIs, making the primary difference in their cases the lower RBI total for Abreu. The White Sox slugger is projected for a $7.1MM raise instead of Ozuna's $7.4MM, but he starts from a higher base salary and is therefore projected to land at $17.9MM.
No other players in the past five years have entered arbitration with the elusive .300/30/100 slash line. However, several players did so in the prior five years, including Jacoby Ellsbury in 2012 (.321/32/105), Josh Hamilton in 2011 (.359/32/100), Matt Holliday in 2008 (.340/36/137) and Miguel Cabrera in 2008 (.320/34/119). Those players got raises between $5.65MM (Ellsbury) and $3.9MM (Cabrera), although both Hamilton and Holliday got raises above $5MM, thus making Cabrera the exception.
It seems quite likely that Ellsbury, with 39 stolen bases to Ozuna's one stolen base, would have a better case. However, the fact that Ellsbury's case is six years old could put them closer together and could even put Ozuna and Abreu ahead. One thing that is important to note is that only Ellsbury got a one-year deal. The other raises mentioned above are part of multi-year deals, which are usually not very applicable in arbitration cases (although they could be in this scenario with few comparables).
If we look for a player more recent, we might consider Manny Machado last year at .294/37/96. He got a $6.5MM raise and clearly looks like a relevant player. The home run environment difference in just one year is pretty limited as well.
The record raise for a second-time eligible hitter belongs to Chris Davis, who got a $7.05MM raise after his .286/53/138 campaign in 2014. That would probably compare favorably to Ozuna's numbers because of the home run difference, but the four years' lag could render that number stale and push Ozuna and Abreu above him after all, as the model predicts. However, I think it may serve as a ceiling, leaving Ozuna and Abreu south of theor projections and slightly south of Davis.
Charlie Blackmon hit .324/29/104 last season, but did so in Coors Field, so he might be seen as less impressive than Ozuna and Abreu. His $3.8MM raise is probably a floor, and perhaps not that close of one.
I think it may be more likely that Ozuna and Abreu both get raises somewhere around $6MM. The triad of players with .300/30/100 slash lines and raises over $5MM back in 2008-12 are probably floors, whereas Davis' raise seems like a ceiling. If that proves true, Ozuna might end up around $10MM instead of closer to $11MM, and Abreu might end up closer to $17MM than $18MM.
Photos courtesy of USA Today Sports Images.