This is the latest entry in MLBTR's Offseason In Review series. The full index of Offseason In Review posts can be found here.
The Dodgers spent heavily to retain their top free agents while also adding several new faces to what they hope will be a World Series-contending roster.
Major League Signings
Kenley Jansen, RP: Five years, $80MM (Jansen can opt out after the 2019 season)
Justin Turner, 3B: Four years, $64MM
Rich Hill, SP: Three years, $48MM
Sergio Romo, RP: One year, $3MM
Franklin Gutierrez, OF: One year, $2.6MM
Chase Utley, 2B: One year, $2MM
Total spend: $199.6MM
Trades And Claims
Notable Minor League Signings
International Signings
Notable Losses
Kendrick, De Leon, Ruiz, Frias, Johnson, Josh Reddick, J.P. Howell, Joe Blanton, Brett Anderson, Louis Coleman, Jesse Chavez
Los Angeles Dodgers Depth Chart; Los Angeles Dodgers Payroll Information
Needs Addressed
Despite a plethora of injuries last season, the Dodgers still won their fourth straight NL West title and advanced to the NLCS.  It's quite possible that even a moderately-healthy Dodgers club could've been good enough to win it all last year, and since president of baseball operations Andrew Friedman was very impressed by his team's chemistry and work ethic, the Dodgers' main offseason focus was to get the band back together.
Even though the Dodgers had three of their biggest contributors hitting the open market, the club was remarkably able to re-sign all three of Kenley Jansen, Rich Hill and Justin Turner.  Obviously the Dodgers' financial muscle played a part (not just any team can afford to spend $192MM on three players), though there were no shortage of other suitors in play.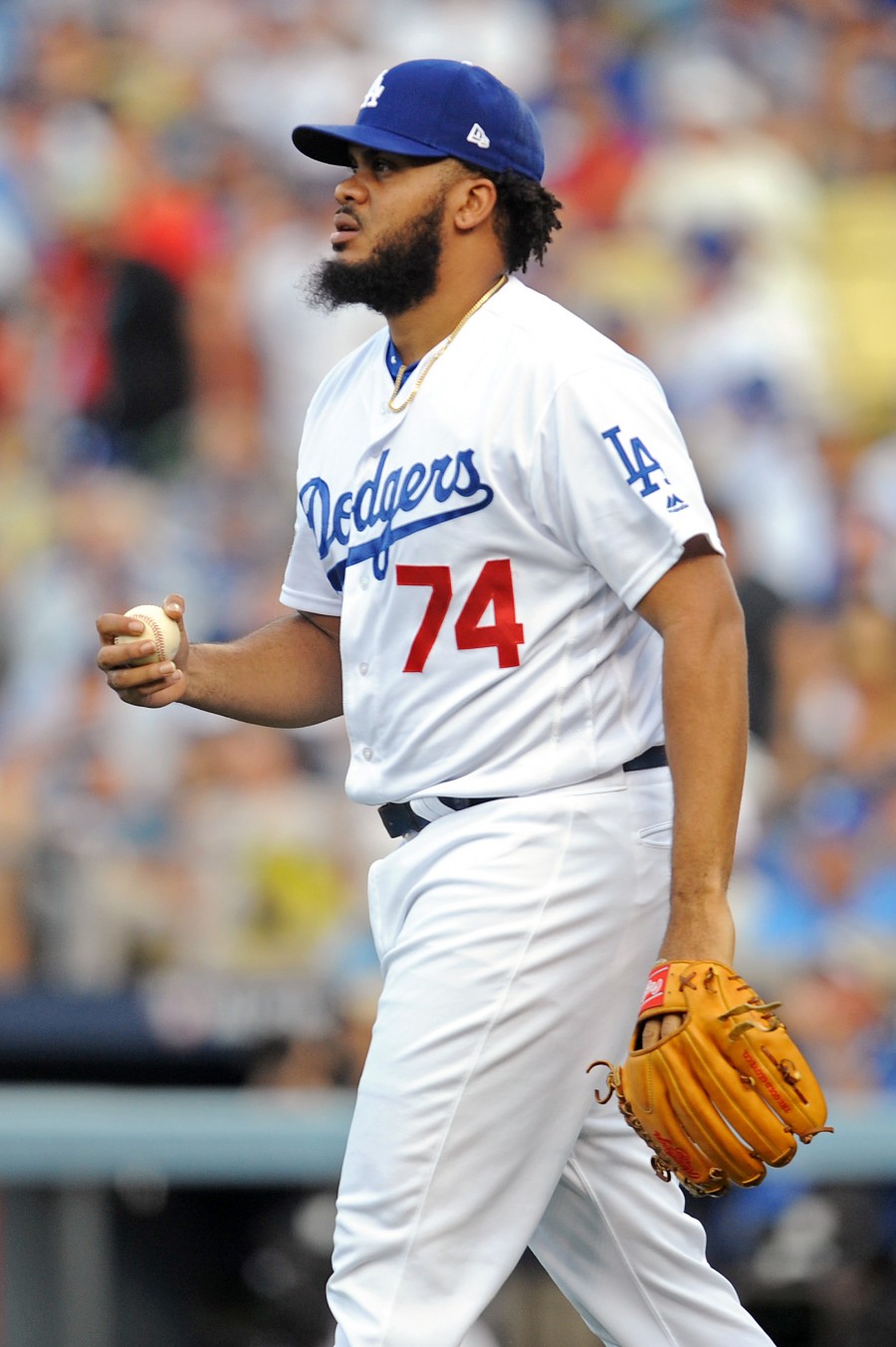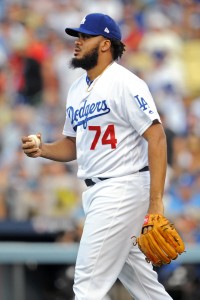 Jansen, in particular, was one of the headline names in this winter's loaded closer market.  He drew interest from the Yankees, Giants, Marlins and Nationals, with the former two teams dropping out of the hunt after respectively signing Aroldis Chapman and Mark Melancon.  Miami and Washington both reportedly offered Jansen more than the Dodgers' $80MM offer, though in the end, Jansen decided to stay in a comfortable situation rather than chase a few extra million dollars.  Of course, "only" $80MM still represents the second-largest contract ever given to a relief pitcher, topped only by Chapman's five-year, $86MM deal with the Yankees.
The Dodgers also vied with the Marlins and Yankees in the Hill sweepstakes, with the Astros, Rangers, Red Sox and Orioles additionally showing some level of interest in the veteran southpaw.  We'll focus more on Hill in the "Deal Of Note" section.
Turner, on the other hand, seemed like he always had his eye on remaining in Dodger blue, and the star third baseman indeed re-signed on a four-year, $64MM deal.  Turner has blossomed into one of the game's best all-around third basemen over his three seasons in L.A., posting 5.6 fWAR in 2016 on the strength of 27 homers and a .275/.339/.493 slash line over 622 plate appearances, plus an outstanding +17.2 UZR/150 and seven Defensive Runs Saved at the hot corner.  There is some risk involved in the signing (Turner is entering his age-32 season and 2016 was his first season with more than 126 games played), though on the whole, the deal looks solid, particularly since the Dodgers had a need for right-handed bats.
That search for right-handed hitting extended to the Dodgers' efforts in the second base trade market, as the team was linked to such notable names as the Tigers' Ian Kinsler and the Twins' Brian Dozier.  It seemed like a deal was close with the Twins since the Dodgers were willing to move Jose De Leon to Minnesota, though talks stalled over what other prospect(s) would be involved in the trade.
The Twins wanted at least one of Yadier Alvarez, Walker Buehler or Brock Stewart (all top-eight prospects in the Los Angeles farm system), so facing that heavy price tag, the Dodgers pivoted to another target, acquiring Logan Forsythe from the Rays for De Leon.  Forsythe emerged as a capable everyday second baseman over his last two seasons in Tampa Bay, providing solid defense and hitting .273/.347/.444 with 37 homers over 1182 PA.  He is also signed to an affordable contract, set to earn $5.75MM in 2017 and available on an $8.5MM club option in 2018.
Even with second now spoken for, the Dodgers still brought Chase Utley back on a one-year, $2MM deal.  Utley is regarded as an important clubhouse leader and he provides infield depth as a backup at second, third and first base.  Franklin Gutierrez was another veteran depth signing who can play all three outfield positions, though his primary role will be as part of a left field platoon with Andrew Toles.  Between Utley in the infield and Gutierrez in the outfield, the two will essentially replace the contributions of utilityman Howie Kendrick, who was dealt to the Phillies.
Though L.A. has several good bullpen options already on hand, the team added Sergio Romo as a veteran arm to serve as Jansen's setup man.  Romo was limited to just 40 games and 30 2/3 innings last season due to a flexor strain in his left elbow, though he still posted a 2.64 ERA, 4.71 K/BB rate and 9.7 K/9 for the Giants.  Romo will help fill the void left by departed free agents Joe Blanton and J.P. Howell.
Questions Remaining
While it seemed like the Dodgers had their three internal free agents atop their offseason wish list, their resources allowed them to explore a number of other potential options.  There's an alternate reality out there where Los Angeles upgrades its rotation by trading for Jose Quintana or Jake Odorizzi instead of re-signing Hill, trades for White Sox third baseman Todd Frazier instead of re-signing Turner and addresses closer by signing Chapman over Jansen.
The argument can definitely be made that the Dodgers chose wisely by simply re-signing quality players they were comfortable and familiar with on and off the field.  Still, big-ticket free agent signings have been a relatively small part of Friedman and GM Farhan Zaidi's transactional arsenal since taking over the team's baseball operations department.  Brandon McCarthy, Scott Kazmir and Kendrick were the only free agents signed to multi-year deals in Friedman/Zaidi's two previous offseasons running the Dodgers, and none of those contracts have provided much return to date.
Now, the Dodgers have handed two expensive deals to two players (Hill and Turner) in their 30's and also committed $86MM to a relief pitcher, albeit an elite one in Jansen.  Pursuing a trade-heavy offseason strategy would've cost the Dodgers more in prospects, though that could've been considered an acceptable loss since the team is clearly in win-now mode.  On the flip side, a team with the Dodgers' resources is less "win now" than "win always," so making a one-year push isn't a necessity — a team with a shorter contention window might have added a second or even a third top prospect to land Dozier, for instance.
The added salary commitments will further complicate the Dodgers' attempts to eventually get under the luxury tax limit.  While the tax threshold will gradually rise over the five years of the new collective bargaining agreement, harsher penalties are also in place for teams that exceed that limit.  For instance, the luxury tax threshold will go up to $197MM in 2018, but L.A. already has over $171.3MM committed to just 10 players for that season.  Real salary relief might not come until after 2018 when several big salaries (i.e. Adrian Gonzalez, McCarthy, Kazmir) come off the books, though the Dodgers also face the possibility of Clayton Kershaw opting out of his contract that offseason.
The crowded L.A. outfield saw Kendrick and Josh Reddick depart and Gutierrez and depth option Brett Eibner (in a trade with the A's) added to the mix.  The Dodgers' MLB roster consists of Yasiel Puig, Joc Pederson, Toles, Scott Van Slyke, Trayce Thompson and utilityman Enrique Hernandez available for outfield duty, not to mention Gutierrez and longtime Dodger Andre Ethier on the DL.  That's a lengthy list of names that will need to be accounted for when everyone is healthy, and while several of those players could be simply optioned to Triple-A, players like Thompson or Van Slyke could also be possible trade chips.
There was much speculation last fall that the Brewers and Dodgers could revisit talks about a Ryan Braun trade, with Puig and McCarthy mentioned as possible candidates to go to Milwaukee in the deal.  Not much seemed to happen on the Braun trade front, however, and while Braun would have carried a big price tag for the Dodgers, he also would've brought some stability to the fluid outfield situation.  Puig is off to an excellent start in the young 2017 season, though given how inconsistently he performed in 2015-16, the Dodgers can't yet know if they'll get another struggling season, a return to Puig's burgeoning superstar form of 2013-14 or anything in between.  It would aid the Dodgers immensely if Puig is able to play at least well enough to hold down a regular everyday job and Pederson can be at least somewhat productive against left-handed pitching.
Like the outfield, the L.A. rotation also has a lot of options and the potential for greatness, though little in the way of consistency either performance-wise or health-wise.  Even the phenomenal Kershaw can't be considered a 100 percent lock given that he missed two months last season with a herniated disk.  Kershaw, Kenta Maeda and Hill (when healthy) will be the rotation's top three, with Kazmir, McCarthy, Hyun-Jin Ryu, Alex Wood and Julio Urias in the mix for the final two spots.  If injuries continue to be an issue, it couldn't be surprise if the Dodgers make another deadline move for pitching, be it a mid-rotation piece or a big name like Quintana or the Rays' Chris Archer or Jake Odorizzi.
Deal Of Note
Over his last 144 1/3 MLB innings, Hill has an even 2.00 ERA to go along with a 10.6 K/9, 4.15 K/BB rate and 46.1% ground ball rate.  These are exceptional numbers for any pitcher, especially for one that just turned 37 last month and who looked all the world like a fringe major leaguer when he began this epic run in September 2015.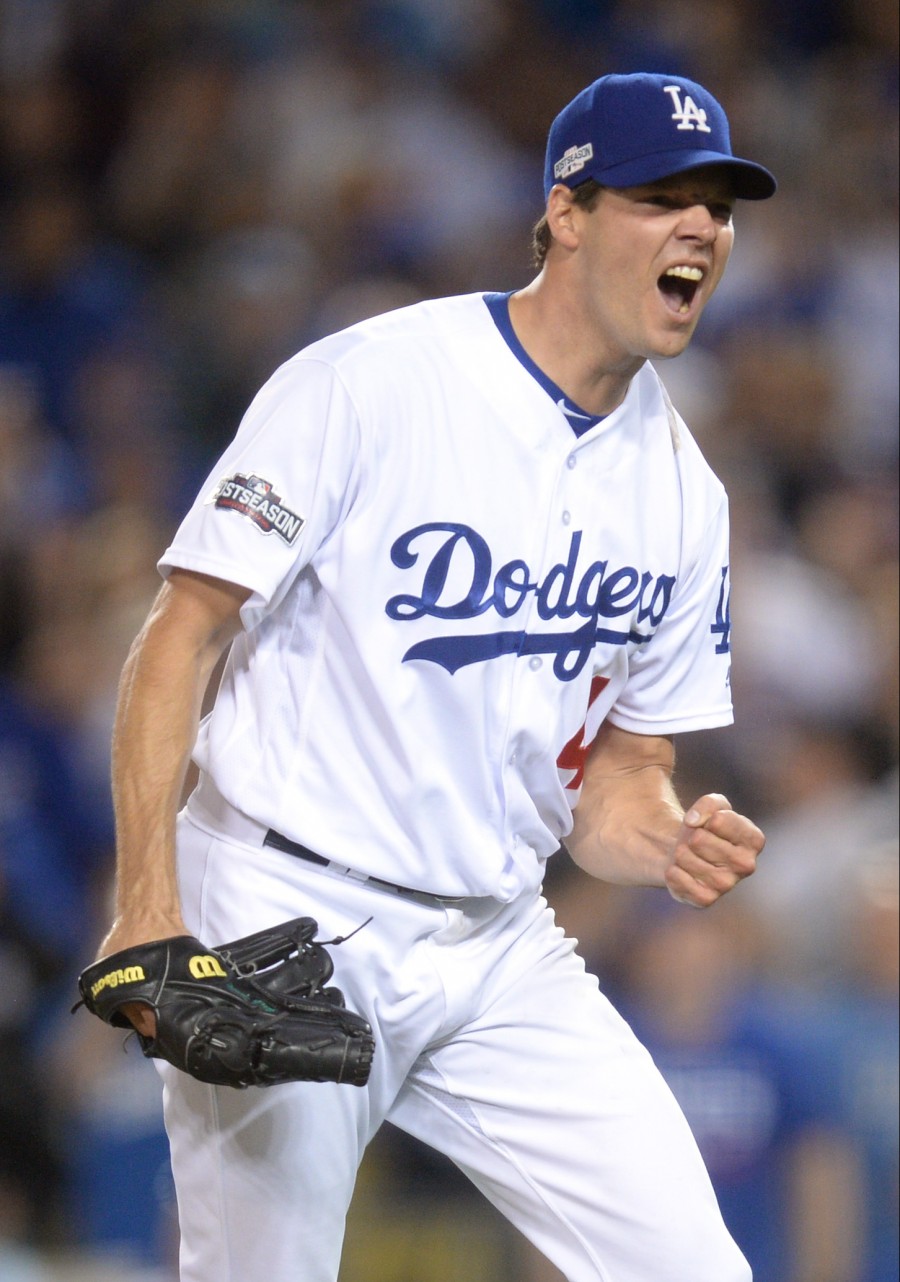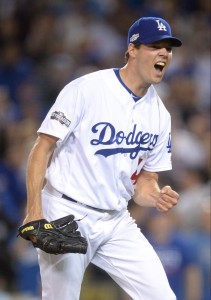 Committing $48MM to a pitcher with those numbers is justifiable, and arguably even a bargain.  The risk for the Dodgers, of course, is Hill's age, the consideration that his career revival will eventually come back to earth, and his health.  Hill has a checkered injury history that includes Tommy John surgery, and his 2016 was shortened by a month-long DL stint with a groin strain as well as nagging blister problems.  That latter issue has again emerged early in 2017, as Hill is currently on the 10-day DL with a blister on the middle finger of his throwing hand.
As noted earlier, the Dodgers don't have much stability in their starting rotation, and yet the team made a big investment in a pitcher who can't help but be considered a question mark, regardless of how well Hill has performed when he has been able to take the mound.  Los Angeles was reportedly shopping McCarthy and Kazmir this winter, an ominous reminder of how Friedman/Zaidi's other big free agent pitching signings have quickly gone south.  The Dodgers would probably be more than satisfied if Hill was suddenly only two-thirds as good as his recent effectiveness but was able to take the mound every fifth day.
Overview
For all of the questions that the Dodgers face about injuries or declining veterans, it should be noted that quite a bit went right for the club last year.  Corey Seager emerged as a superstar on the rise, Maeda looked very impressive in his first season in North American baseball, Toles came out of nowhere to become a regular contributor, and the team did fall just two games short of the National League pennant.  You can't blame Friedman and company for essentially wanting to replicate the 2016 roster and see if they can run it back, with some new upgrades like Forsythe, Romo and Gutierrez.
How would you evaluate the Dodgers' winter moves?  (Link for app users.)
Photos courtesy of USA Today Sports Images