With the trade deadline now less than two months away, we at MLBTR are setting our sights backwards for a bit to highlight past trades of rental players to provide a loose guideline of what sort of returns fans can expect with their teams' current rental players. With an arbitrary cutoff point of 2017-21, we're counting down the top 10 returns that a team got when selling a rental player. We've already published some honorable mentions as well as entries No. 10, No. 9, No. 8, No. 7, No. 6 and No. 5. If you disagree with our rankings, let us know! It's all part of the subjective fun! Onto No. 4…
The 2018 season marked the end of an era in Minnesota. Former No. 1 overall pick, six-time All-Star, three-time batting champion and American League MVP Joe Mauer was playing out the final season of his contract and of his career. That $184MM deal didn't go at all as hoped, as a series of concussions forced Mauer from behind the plate to first base and surely contributed to a decline at the plate as well. The Twins hoped to bolster the roster with a series of what looked to be solid veteran pickups in the 2017-18 offseason, adding veterans Addison Reed, Lance Lynn, Jake Odorizzi, Zach Duke, Logan Morrison and Fernando Rodney via free agency and trade.
Any hopes of contending were dashed with a catastrophic start to the season, however. Minnesota started out with a solid 8-5 showing to begin the year but dropped 11 of the next 12 games, falling all the way to 9-16 on just May 1. By the time July rolled around, Minnesota was 10 games under .500 and nine games out of first place in the division.
Unsurprisingly, as the deadline approached, the Twins took the general position of sellers. Veterans Lynn, Brian Dozier and Ryan Pressly were traded away. Both Lynn and Dozier were rental players, but the returns on those deals proved negligible before long, and they were never under consideration for this series. There was one more veteran on an expiring contract that the Twins traded away, however: utilityman Eduardo Escobar.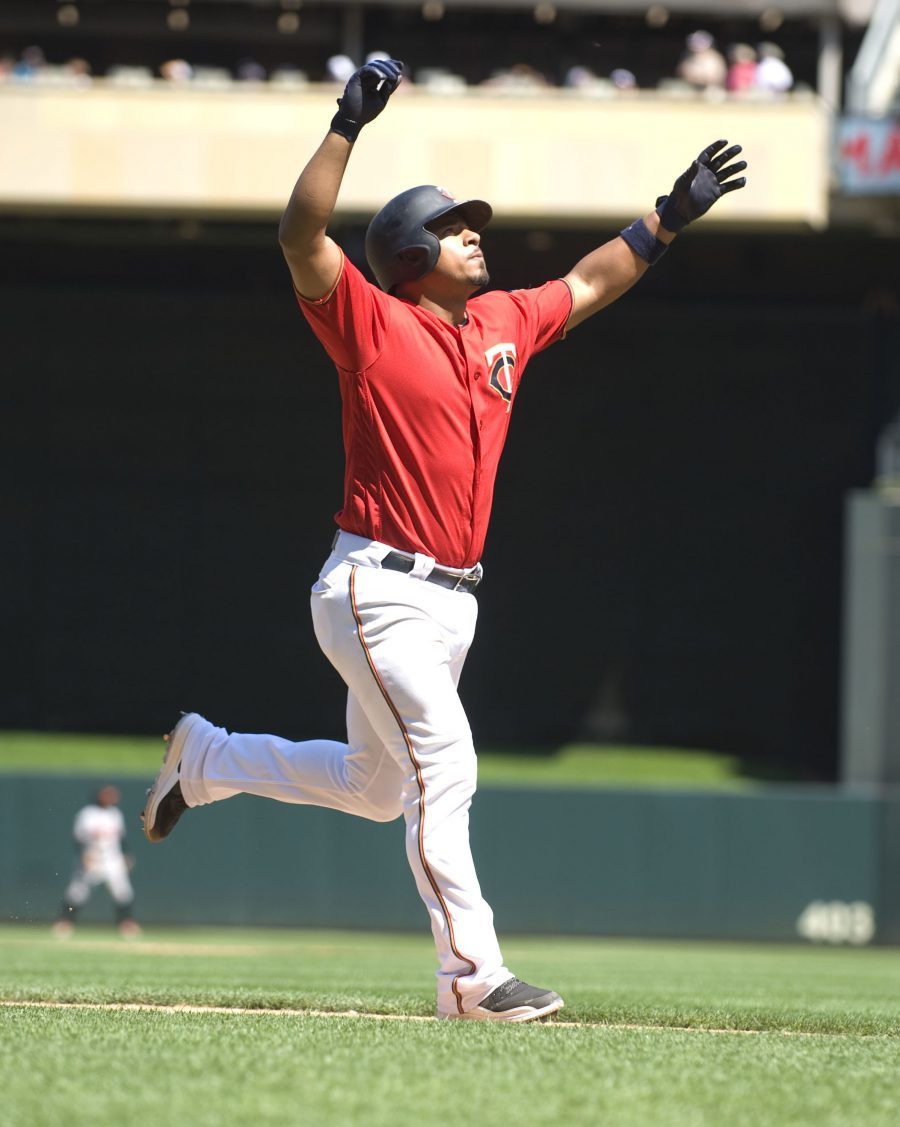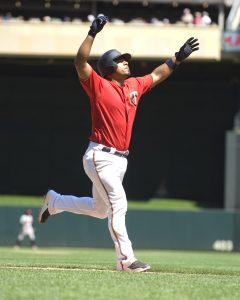 The affable switch-hitter, then 29 years old, was in the midst of a career-best season at the plate. The D-backs, needing an upgrade in the infield and eyeing Escobar's .274/.338/.514 batting line and 15 homers, put together a package of three players that won the bidding for Escobar: 19-year-old outfielder Gabriel Maciel, 22-year-old outfielder Ernie De La Trinidad … and a 20-year-old righty named Jhoan Duran. Given the ages of the players acquired, the Twins knew this was a long-term play at best. Only De La Trinidad, the "third" piece in the deal, was anywhere close to contributing in the Majors, and even he was just in A-ball at the time of the trade.
The D-backs got what they were hoping for out of Escobar — and then some. He slashed a solid .268/.327/.444 in Arizona following the trade but also enjoyed his time there to the point that he opted to forgo a trip to the open market in favor of a three-year, $21MM extension just days before he was slated to officially become a free agent.
Escobar was again quite good with the Diamondbacks in 2019, popping a career-high 35 home runs, 29 doubles and an MLB-best 10 triples in what's now commonly referenced as the juiced-ball season. He struggled in the shortened 2020 campaign but rebounded nicely in 2021 — earning the lone All-Star appearance of his career to date. The D-backs were out of contention themselves in '21 and traded Escobar to the Brewers for catcher/outfielder Cooper Hummel and infielder/outfielder Alberto Ciprian. Hummel has since been flipped to the Mariners in exchange for oft-injured former Rookie of the Year Kyle Lewis.
Looking at the Twins' side of the deal — just as with No. 7 entry Alex Lange and the Tigers, it's taken a few years for the results to manifest. However, the Twins have to be thrilled with Duran's emergence as a premium reliever. The flamethrowing righty is a human highlight reel thanks to a heater that can run up to 104 mph and a splitter/sinker hybrid ("splinker") that averages 99.1 mph and regularly crosses the plate at triple-digit velocities. Unlike many of his flamethrowing counterparts, Duran has also shown strong command. This year's walk rate is higher than his stellar rookie campaign, but overall Duran has walked a better-than-average 7.7% of his big league opponents.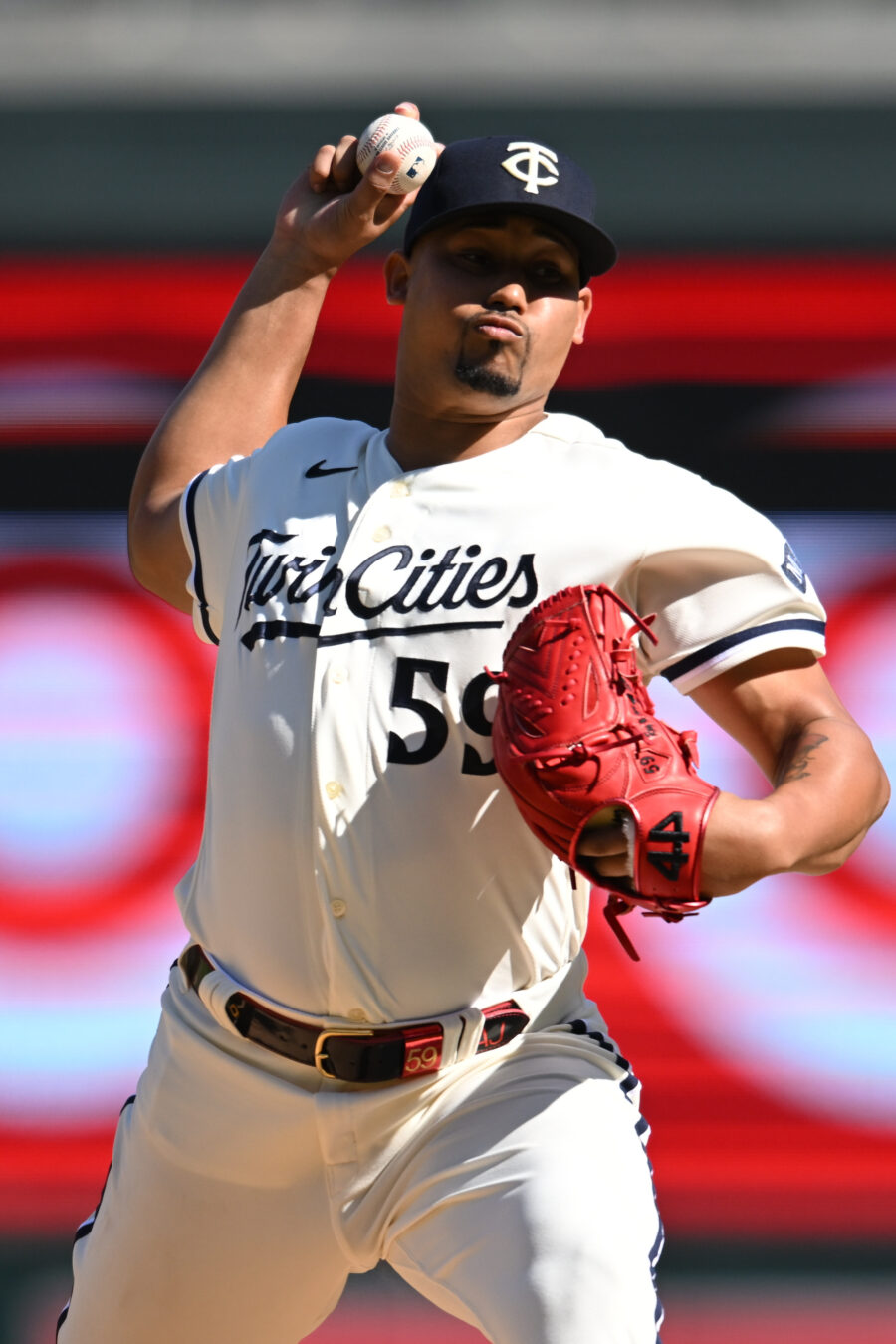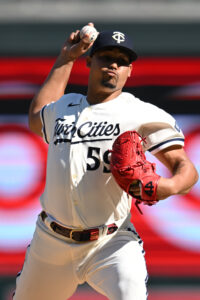 Since making his debut with the Twins early last season, Duran owns a superlative 1.75 ERA with a 33.8% strikeout rate, that 7.7% walk rate and a massive 62.6% ground-ball rate. He's baseball's hardest-throwing reliever and ranks at or near the top of leaderboards in opponents' chase rate, swinging-strike rate and "expected" batting average and wOBA (per Statcast). He's tallied 18 holds and moved into the primary closer role for Minnesota, adding 16 saves since being given the lion's share of opportunities.
Rather quickly, Duran has thrust himself into the conversation for baseball's best reliever. He ranks sixth among all qualified MLB relievers in ERA dating back to the beginning of the 2022 season. His strikeout rate sits ninth in that same group, and his K-BB% is 13th. Only Clay Holmes and Andre Pallante have induced ground-balls at a higher rate. Only Edwin Diaz, Andres Munoz and the previously mentioned Lange induce swinging strikes at a higher rate than Duran's 18.2%, and only six relievers have induced chases on pitches out of the strike zone at a higher clip than Duran's 40.3%.
Duran is the only one of the three prospects acquired for Escobar who's panned out, but he's panned out in a massive way and is under club control all the way through the 2027 season. Neither Maciel nor De La Trinidad is in the Twins organization anymore — and neither even climbed as high as the Triple-A level in Minnesota's system. Had either amounted to even a fourth outfielder at the big league level, the Escobar trade could well rank even higher in this series.
Instead, it can largely be viewed as a win for both clubs, even if the Snakes would surely love to have Duran in their bullpen at present. The D-backs got a productive couple months from Escobar, extended him for three more years at a reasonable rate, got some good production from him and eventually traded him for more minor league talent. The Twins keyed in on a series of high-upside but high-risk prospects rather than lower-upside players who might've been closer to the big leagues. We regularly see teams acquire low-level position players with loud tools or low-level pitchers with huge arms in rental trades. The success rate on players who are that far from the Majors is understandably quite a bit lower — but the Twins' acquisition of Duran is the exact type of jackpot all teams are trying to hit in these scenarios.
Images courtesy of USA Today Sports.