With the trade deadline now less than two months away, we at MLBTR are setting our sights backwards for a bit to highlight past trades of rental players to provide a loose guideline of what sort of returns fans can expect with their teams' current rental players. With an arbitrary cutoff point of 2017-21, we're counting down the top 10 returns that a team got when selling a rental player. We've already published some honorable mentions as well as entries No. 10, No. 9, No. 8, No. 7. and No. 6. If you disagree with our rankings, let us know! It's all part of the subjective fun! Onto No. 6…
The Pirates endured a long postseason drought that spanned the changing of the millenium. They made the postseason in three straight years from 1990 to 1992 but then didn't return for over 20 years. They had another three-year run beginning in 2013, qualifying for the Wild Card game that year as well as the next two. They couldn't keep it going in 2016, dropping to 78-83 and missing the postseason.
The club had many star players in that time, particularly Andrew McCutchen, Starling Marte, Russell Martin, Gerrit Cole, Francisco Liriano and others, but one fixture of those Pittsburgh clubs was left-handed reliever Tony Watson. Drafted by the Bucs in 2007, he made it to the majors in 2011. He tossed 41 innings in his debut season with a 3.95 ERA, securing 10 holds in the process.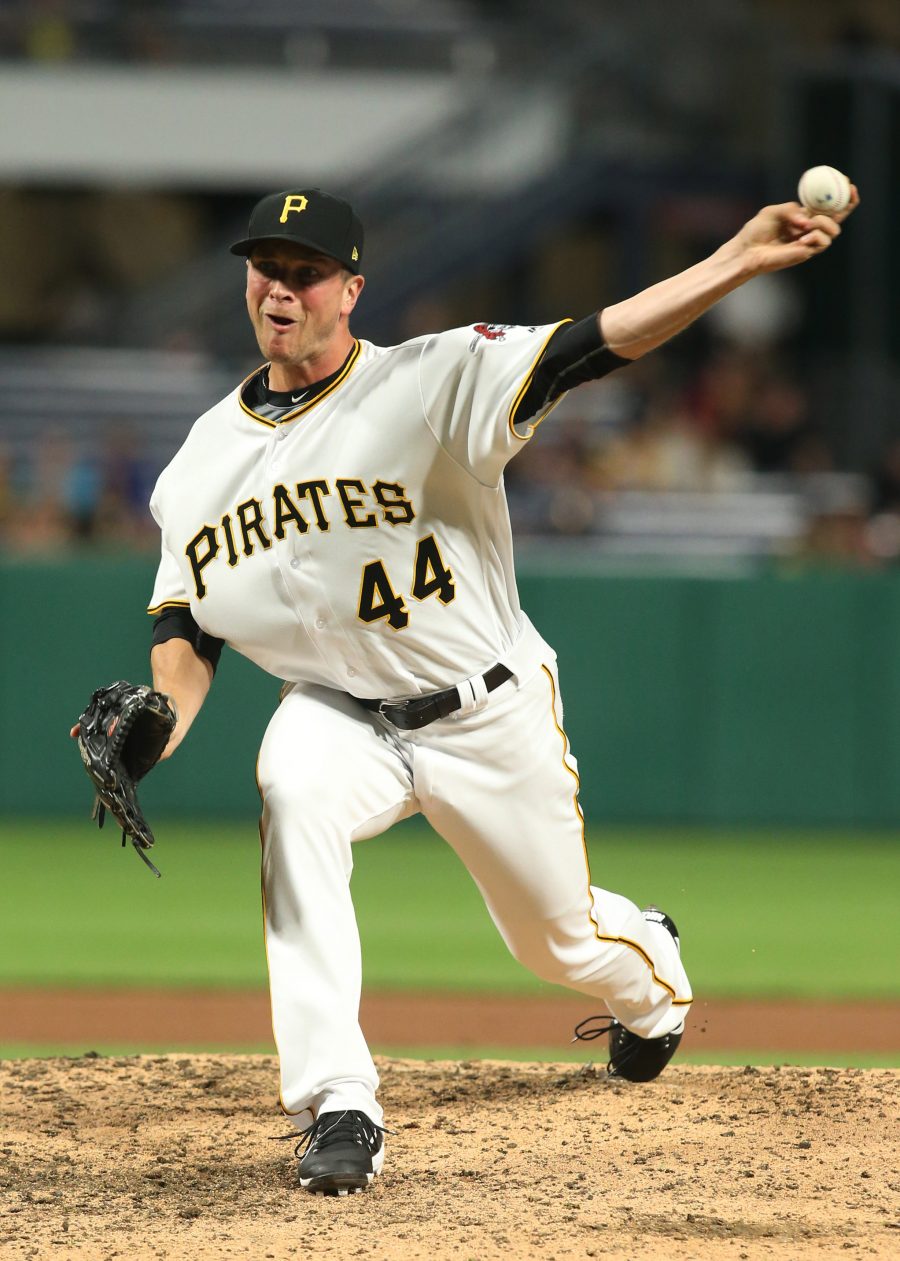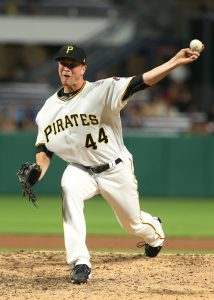 He would get even better in the seasons to come, his peak coinciding with those postseason years for the Pirates. He had a miniscule 1.63 ERA in 77 1/3 innings in 2014, striking out 26.6% of batters faced while walking 4.9% and getting grounders on 47.7% of balls in play. He only notched a couple of saves as Mark Melancon was in the closer's role, but Watson tallied 34 holds.
Watson's effectiveness would fade a bit in the subsequent seasons, hardly a surprise given that his excellent 2014 campaign would be almost impossible to maintain. His ERA climbed to 1.91 in 2015 and then 3.06 in 2016. His strikeout rate also fell to 21.2% and 21.3% in those seasons. Nonetheless, he was still a very effective relief pitcher.
The Pirates weren't able to bounce back from their down season in 2016. At the end of July 2017, they were sporting a record of 51-54, fourth place in the National League Central and 8.5 games back in the Wild Card race. Watson was pitching fine that year, with a 3.66 ERA at the time. But since he was just a few months away from free agency and the club was struggling, it made sense to move on.
Watson had spent his entire career with the Pirates up until he was traded to the Dodgers on July 31, 2017. He made 24 appearances for his new club with a 2.70 ERA as they finished 104-58, the best record in the majors. He made 11 more appearances in the postseason with a 2.70 ERA. The Dodgers eventually lost the World Series in what will go down as a major "what if" since it was the now-infamous sign-stealing Astros club that emerged victorious in seven games.
In exchange for Watson, the Pirates got a couple of younger players from the Dodgers. One of them was 21-year-old right-hander Angel German. He wasn't considered a top prospect but had a 1.91 ERA in Single-A that year. Unfortunately, he bumped that to a 6.92 ERA in High-A in 2018 and then a 4.33 in Double-A in 2019. He reached free agency and signed a minor league deal with the Rays going into 2020, but was released in May of 2020 amid the pandemic shutdown. He hasn't pitched in an official capacity since.
The other player in the deal was 18-year-old infielder Oneil Cruz. He had signed with the Dodgers in July of 2015 as a 16-year-old international amateur, securing a bonus of $950K. He played in the Dominican Summer League in 2016, hitting .294/.367/.444 in 211 plate appearances and stealing 11 bases.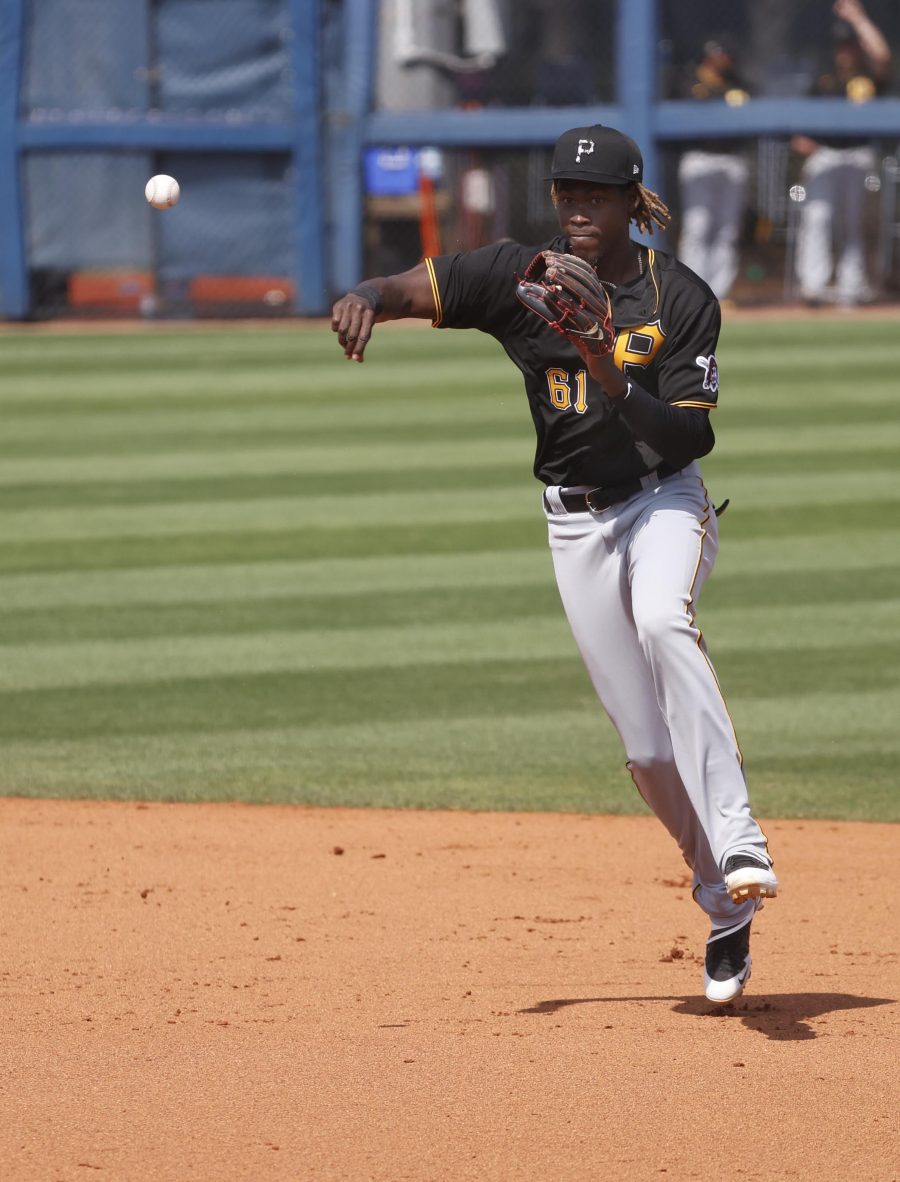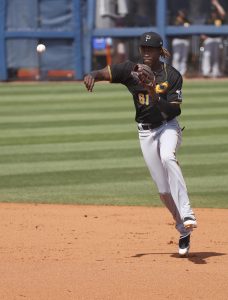 Going into 2017, Baseball America ranked him the #27 prospect in the Dodgers system and their report highlighted something that has been a subject of interest in the years since: his size. "Cruz is a great example of the challenges unique to international scouting," the report states. "As a 15-year-old working out for clubs in the Dominican Republic, Cruz was a 6-foot-1 shortstop. By the time he signed with the Dodgers for $950,000 as a 16-year-old, Cruz had shot up to 6-foot-4. He grew taller after signing, and by the time the 2016 Dominican Summer League season began, he was pushing 6-foot-6."
Cruz actually was slumping in the first half of 2017, as he was hitting just .240/.293/.342 in 89 Single-A games. He had eight home runs and eight stolen bases but was striking out at a 29.3% clip. Nonetheless, the Pirates decided to take a gamble on him and brought him aboard in the Watson deal.
Six years later, it certainly seems like it was a worthwhile gamble. Cruz has risen through the ranks over the years, becoming a top 100 prospect thanks to his elite tools. He got a very brief two-game cup of coffee in the majors at the end of 2021 but then was sent back to the minors at the start of 2022. He was recalled in June and showed both the reasons for his prospect hype but also the concerning parts of his game.
Cruz has arguably the best raw athletic traits of any player in the league. His 122.4 mph maximum exit velocity was tops in the majors last year. His sprint speed was in the 98th percentile. His arm strength was in the 97th percentile. In short, he can hit for power, run and throw among the best in the world.
But one of the major questions around Cruz as a prospect was whether his height, now 6'7″, would prevent him from playing shortstop. No one that size had ever successfully played the position before. The other question was whether or not his penchant for strikeouts would become too much of a problem. Neither of those questions were definitively answered last year.
Despite hitting 17 home runs in 87 games, Cruz went down on strikes in 34.9% of his plate appearances. Among players with at least 350 trips to the plate, only Joey Gallo and Chris Taylor were punched out at a higher rate. On the defensive side of things, the reviews were mixed. Defensive Runs Saved gave him a grade of +1, but Ultimate Zone Rating came in at -7.5 and Outs Above Average at -9.
2023 was going to be an important season for Cruz, still just 24, to show the Pirates if he were capable of improving in either of those areas. Unfortunately, after just nine games, he suffered an ankle fracture during an awkward slide in a close play at home plate. The estimated timeline on that injury was four months, meaning he could be back in August if that prediction holds.
It's still unknown whether Cruz will reach his full potential or not. Despite the injury setback, the Pirates have time to find out, as Cruz isn't slated for free agency until after 2028. He and the club have also discussed an extension that could potentially keep him around even longer. Regardless of how it plays out, the Pirates have a player who arguably has one of the highest ceilings in the sport. If he takes a step forward in terms of defense and plate discipline, his tools will give him the chance to be one of the best players in the league.
Images courtesy of USA Today Sports.