This is the latest entry in MLBTR's Offseason In Review series. The full index of Offseason In Review posts can be found here.
The Rays used their bullpen and rotation depth to add some much-needed pop to the lineup.  Do they now have enough offense to get back into the AL East race?
Major League Signings
Notable Minor League Signings
Trades And Claims
Extensions
Notable Losses
Asdrubal Cabrera, John Jaso, Joey Butler, Brandon Gomes, Grady Sizemore, Daniel Nava, J.P. Arencibia, McGee, Karns, Riefenhauser, Tyler Goeddel (Rule 5 draft), Joey Rickard (Rule 5 draft)
Needs Addressed
Tampa scored the second-fewest runs of any American League team in 2015, so the natural offseason focus for president of baseball operations Matthew Silverman was finding a few big bats.  It didn't take long for Silverman to act on this need, as he swung a six-player deal with the Mariners just four days after the end of the World Series.
The Rays gave up a significant amount in the trade, most notably a 28-year-old righty in Karns who posted strong numbers for Tampa in 2015 and is controllable through the 2020 season.  Minor league outfielder Boog Powell is also well-regarded for his speed and defense and is already ranked as one of Seattle's top 10 prospects by both MLB.com and Baseball America.  (The M's already flipped Riefenhauser to the Orioles as part of the Mark Trumbo trade.)  As valuable as Karns and Powell could've been to Tampa Bay, however, both were expendable since the Rays are already deep in rotation and outfield options.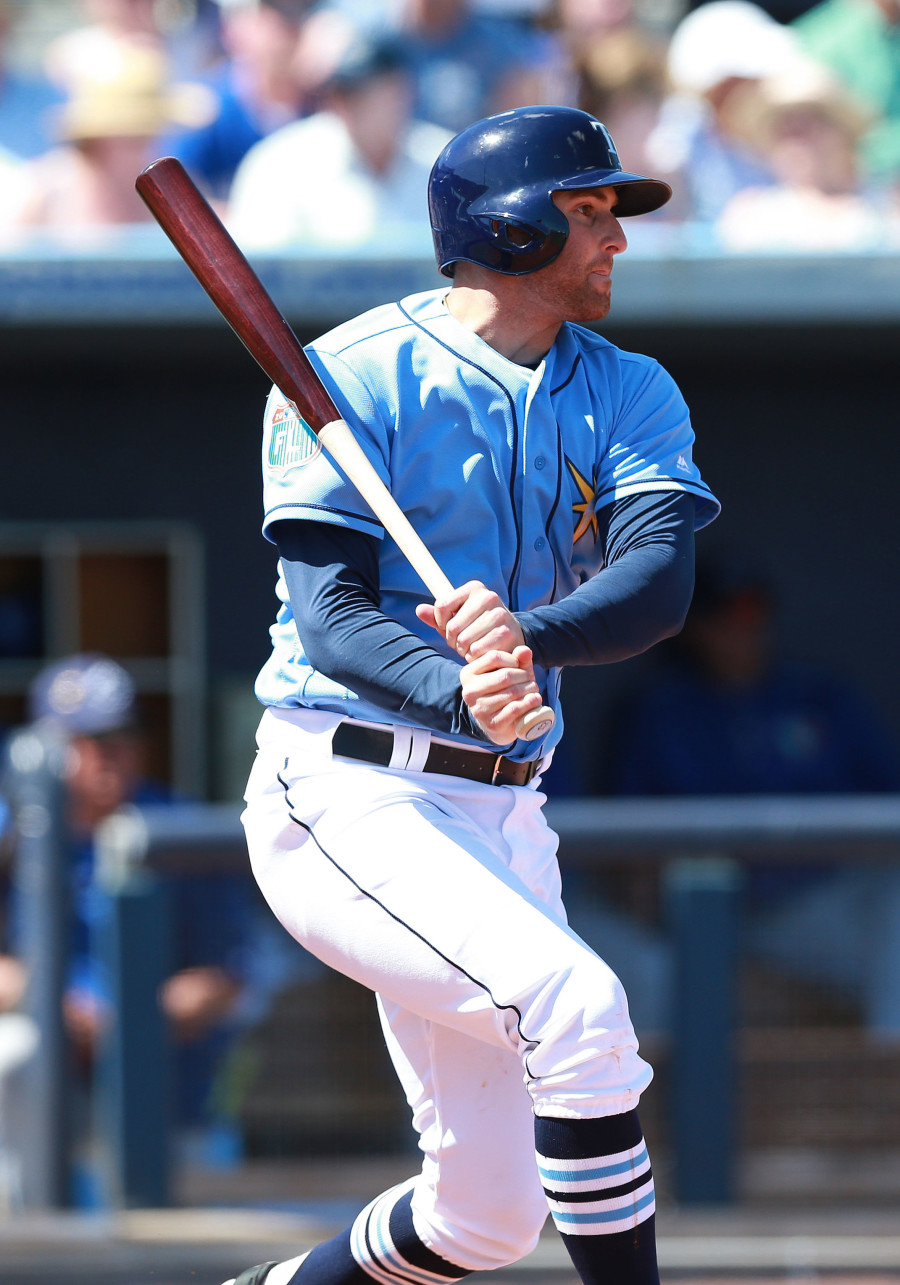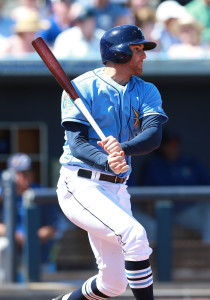 The surplus went to good use as the Rays acquired a player they hope can become a regular shortstop in Brad Miller, though Miller's defense has been unimpressive in spring play.  Though he did start 125 games for Seattle last year, Miller's troublesome glove kept him from breaking through as a true everyday player — the Mariners ended up using him as a super-utility man, starting him at short, third, second and all three outfield spots.  He hasn't shown much defensive aptitude at any position yet, though in fairness to Miller, he also hasn't gotten an extended look at any spot besides shortstop.
If Miller can at least be adequate at short, the Rays will have the position settled for a year or two until prospects Willy Adames or Daniel Robertson are ready for the majors.  If Miller again settles into being a utilityman, that's not a bad worst-case scenario for the Rays given how they so value multi-positional versatility.  The left-handed hitting Miller has a .256/.327/.429 career line against righty pitching and he's been roughly a league-average hitter overall in his first three seasons.
Morrison also brings some left-handed thump to the Rays' first base/DH mix, though the former blue-chip prospect is still trying to find consistency as he enters his seventh big league season.  He'll join James Loney, Steve Pearce and Richie Shaffer in the race for playing time at first and DH, though we'll address that crowded situation later.
Speaking of Pearce, he's another multi-position player coming to Tampa in the form of the Rays' priciest offseason signing.  Pearce's unique career arc made him rather a tough player to evaluate from a free agent price standpoint (as our own Jeff Todd and Steve Adams noted in a Free Agent Stock Watch piece last September), and the one-year, $4.75MM deal Pearce received from the Rays fell well short of the two-year, $14MM projection from Tim Dierkes.
Even if Pearce maxes outs his playing-time incentives to up his contract to $6MM, that's a price the Rays would happily pay if he produces anything close to the 21-homer/.930 OPS numbers he posted over 383 PA with Baltimore in 2014.  Realistically, Pearce is more likely to deliver something closer to his career .756 OPS and he gives the Rays a right-handed hitting option at DH, first, second or either corner outfield spot.
The biggest move the Rays made to address their outfield, of course, was the acquisition of Corey Dickerson from the Rockies.  There was a lot of trade speculation surrounding Jake McGee this winter, as the former closer was becoming more expensive in arbitration and the Rays had a younger and cheaper ninth-inning option on hand in Brad Boxberger.  Both McGee and Boxberger drew a lot of trade interest, and in the end it was Colorado who obtained McGee at the price of a 26-year-old outfielder with four years of club control and an .879 OPS over his first 925 PA in the Show.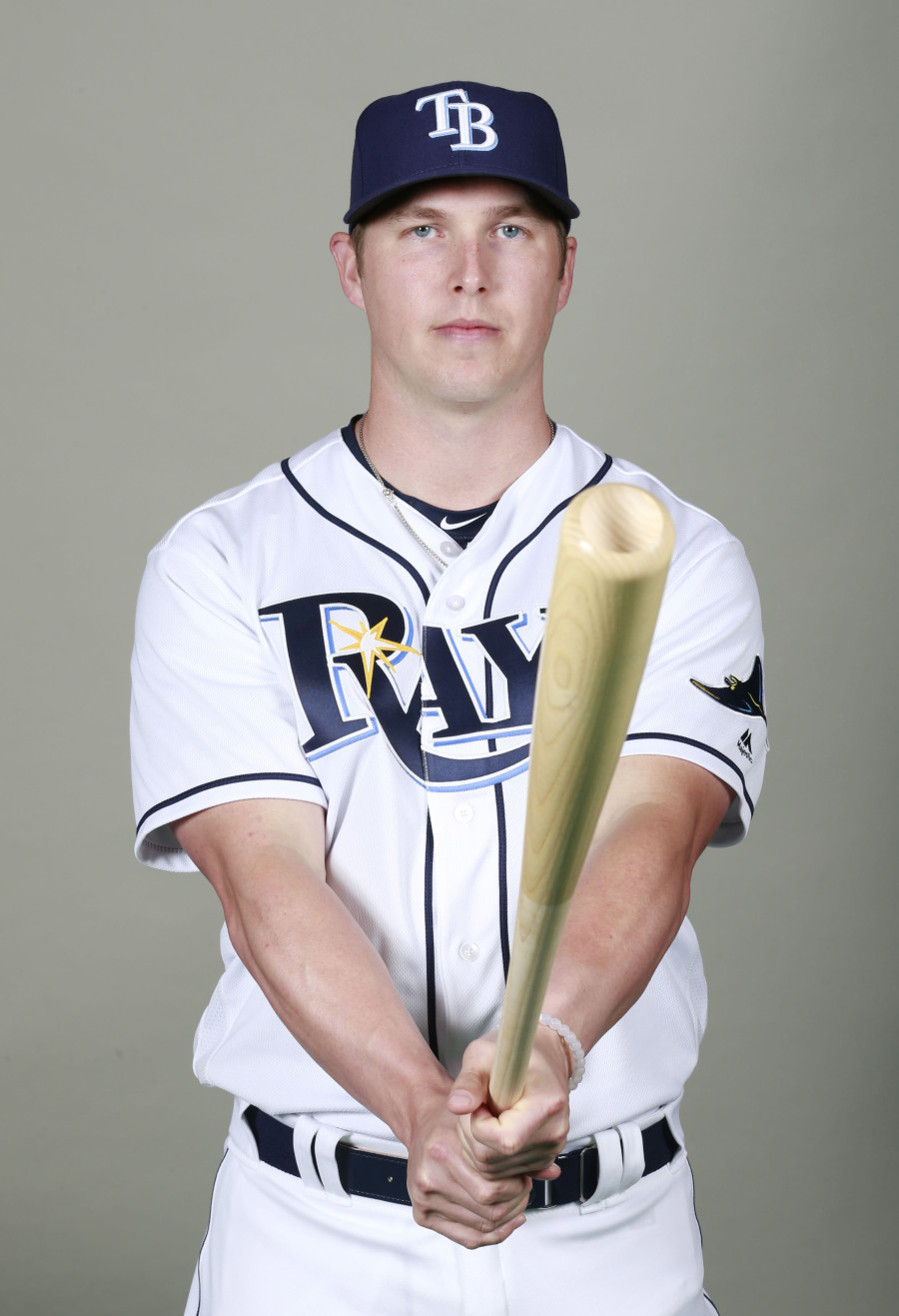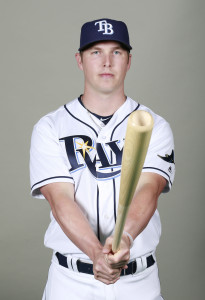 This isn't necessarily a steal for the Rays given that Dickerson is far from a clear-cut star.  He's struggled against both lefties and away from Coors Field, he played only 65 games last season due to a broken rib and plantar fasciitis in his left foot, and he's been a below-average left field defender over his brief career.  It wouldn't be a surprise to see Dickerson struggle as he moves from the game's best hitters park to pitcher-friendly Tropicana Field.  Still, obtaining a promising and controllable outfielder and getting $4.8MM in relief pitching salary off the book is a nice score for Silverman, notwithstanding how well McGee has pitched.
Silverman also may have found a decent replacement for McGee in righty Danny Farquhar, who was also part of the Mariners deal.  Farquhar posted a 3.34 ERA, 11.4 K/9 and 3.64 K/BB rate over 126 2/3 innings in 2013-14 before his ERA ballooned to 5.12 last season.  An increased and perhaps flukish home run rate may have been to blame, as ERA predictors were more forgiving (4.60 FIP, 4.02 xFIP, 3.60 SIERA) over Farquhar's performance.
Off the field, perhaps the more noteworthy big-picture move for the Rays was a positive development in their search for a new stadium in the greater Tampa area, as the team was granted permission to explore potential sites for a new ballpark in neighboring counties rather than be limited to just St. Petersburg or stuck at Tropicana Field altogether.
Questions Remaining
While the Rays have an enviable amount of depth, the sheer number of outfield and first base options available for the team is edging from "good problem to have" to simply a problem.  Tampa has two lefty bats (Loney and Morrison) and two righties (Pearce and Shaffer) all vying for playing time at 1B/DH.  There's also a likelihood that Dickerson, Evan Longoria and Desmond Jennings will require some DH days as well — Dickerson if his left field defense is still a problem, Longoria to get a break from playing on turf and Jennings to keep fresh after missing almost all of 2015 with knee injuries.  Even with Shaffer likely ticketed for the minors, it still adds up to a roster crunch.
Loney has hit .286/.331/.371 over 1039 PA since re-signing with the Rays on a three-year, $21MM contract in the 2013-14 offseason.  With another $8MM due to the first baseman in 2016, the Rays were shopping Loney this winter and even offering to eat some of his salary, but no takers were found.  Between Loney and Morrison, the Rays have $12.2MM committed to left-handed hitting first base/DH types, both of whom are coming off underwhelming seasons.  It's not a very efficient use of resources for a low-payroll club — it could be that the Rays overestimated their ability to trade Loney, or they simply saw an opportunity to improve the club by adding Morrison and Dickerson and are now resigned to using Loney as a bench player.
There's also a crowd in the outfield.  The usual starting lineup will consist of defensive phenom Kevin Kiermaier playing between Dickerson and Steven Souza, with Jennings and Brandon Guyer both in the mix and several other players (Pearce, Morrison, Miller) able to play a corner outfield spot in a pinch.  The depth chart is so loaded that young Mikie Mahtook is almost certainly headed for Triple-A despite posting a .970 OPS in his first 115 Major League PA last season.
It seems likely that the Rays will have to make some kind of a move before Opening Day to free up some of this roster glut.  Trading Loney may be wishful thinking for the team, though the Rays will undoubtedly continue to check the market (and at least one team has had a first base opening rather suddenly open up).  Jennings might be the next best option given his $3.3MM salary and injury history.  Teams would need to see that Jennings is healthy before acquiring him, and it's worth noting that he has been hitting very well thus far in Spring Training.  The Rays already have Guyer available as a cheaper fourth outfielder, and Guyer is quietly coming off a very good (.265/.359/.413 and 2.4 fWAR in 385 PA) season last year.
Another option would be to move Morrison, as Marc Topkin of the Tampa Bay Times recently speculated that the Rays could just stick with Loney at first since he's the better defender.  First base defense could be particularly important for corralling Miller's throws from short, so what Tampa does at shortstop also has an impact on its roster choices.
It's worth noting that the Rays at least considered making an uncharacteristically big dip into free agency by checking in on Ian Desmond.  The shortstop's market was greatly narrowed by both his shaky 2015 numbers and (perhaps moreso) the qualifying offer attached to his services that would've cost his signing team a top draft pick.  That was the stumbling block for the Rays, as they would've had to surrender what ended up being the 13th overall pick in the 2016 draft to sign Desmond.  That's a hefty price for a small-market team even if Desmond came at a discount, as he ended up signing a one-year, $8MM deal with the Rangers to serve as their regular left fielder.
It was no surprise that the Rays drew a lot of interest in their starting pitching over the winter, with Jake Odorizzi and Drew Smyly coming up most prominently in trade rumors (though it's safe to assume the Rays got calls on everyone, even the unmovable Chris Archer).  In the end, however, Karns was the only starter dealt, leaving a projected rotation of Archer, Odorizzi, Smyly, Matt Moore and Erasmo Ramirez, with Alex Colome and Matt Andriese on hand as depth and Alex Cobb expected back in July or August from Tommy John rehab.  Cobb himself got a lot of trade buzz despite his injured status.
It's a solid rotation that could be an excellent one if Smyly and Moore are healthy, though there's enough uncertainty that the Rays may have wanted to keep as much depth as possible.  The question now becomes whether Tampa dealt the right arm, as with so many possible trade avenues to choose from, it could be years before we learn if Karns was the best choice to move.  Time will tell if, for instance, Tampa would've been better off obtaining Jorge Soler or Javier Baez from the Cubs — the two sides were engaged in many talks over the course of the winter, with Odorizzi, Cobb, McGee or Boxberger all mentioned as possible targets for Chicago (though the Cubs were reportedly hesitant to deal either Soler or Baez whatsoever).
Likewise, the Rays will soon discover whether they dealt the right closer.  McGee was the logical candidate to go given his salary, though he has quietly been one of baseball's top relievers over the last four seasons.  Boxberger is more prone to allowing walks and homers, plus he'll be out until at least late May after undergoing core muscle surgery.
The argument could be made that paying McGee $4.8MM would've been of more value to the Rays than paying Morrison $4.2MM to be something of a redundancy.  With Boxberger out, the Rays have some interesting options (Colome, Xavier Cedeno, Steve Geltz, Farquhar and veteran Ryan Webb) in the pen but obviously that collection would've looked better with McGee on top.  As the Royals and Pirates have shown in recent years, an elite bullpen is a good way for small-payroll teams to be competitive, and the Rays didn't strictly need to move McGee until next winter, when Boxberger would also become arbitration-eligible.  Also, in terms of big picture savings, dealing McGee will only make Boxberger more expensive when he goes into his first arb year with potentially two seasons of big save totals under his belt.
Tampa Bay parted ways with catcher J.P. Arencibia and replaced him with Hank Conger, who brings a righty-mashing bat and excellent pitch-framing abilities into the team's mix behind the plate with Curt Casali and Rene Rivera.  One can't mention Conger, of course, without bringing up his incredibly poor job of throwing out baserunners last season — a stunning 42 of 43 runners successfully stole on him.  Rivera, conversely, is one of the game's best defenders behind the plate but can't hit at all.  Catcher has been a trouble spot for a few years in Tampa, and the Rays have to hope Casali builds on his promising 2015 to become the everyday option or else the position could again be an issue.
Deal Of Note
Drafted by the Padres with the 46th overall pick of the 2008 draft, Logan Forsythe never quite emerged in San Diego but was seen as a possible "post-hype breakout" type of player when he was sent to the Rays as part of a seven-player deal in January 2014.  Sure enough, everything finally clicked for Forsythe in 2015 when he hit .281/.359/.444 with 17 homers over 615 PA.
Forsythe's nice season netted him a two-year extension that buys out his two remaining arb years for $10.5MM in guaranteed money.  The Rays also have a club option on the second baseman for 2018 worth $8.5MM now, and could be worth as much as $11MM based on plate appearance incentives.  Forsythe scores his first big payday as he enters his age-29 season, while the Rays gain cost certainty and some measure of control over Forsythe's first free agent year.
The Rays are known more for extending young players to long-term deals when they're still in the early stages of their Major League careers, rather than 29-year-old veterans entering their sixth season in the bigs.  While $10.5MM over two years is a fairly modest commitment for most teams, any significant regression from Forsythe will make this contract something of a burden given the Rays' limited payroll.  Still, the extension was a risk worth taking given how Forsythe solidified second base in 2015.  While the Rays value platoons and defensive flexibility as much as any team, there's undoubtedly some relief in having a player emerge and lock up a position.
Overview
Silverman's second offseason running the Rays was much quieter than his first, though his to-do list was obviously much longer last winter.  Tampa Bay managed an 80-82 record on the strength of their pitching and defense last season, so between the lineup improvements and a rotation that will be much closer to full strength, there's certainly reason to believe the Rays will be in the thick of the pennant race.
As I noted earlier, the Rays' surpluses in the outfield and at first base make them prime candidates to swing another deal or two before the season begins.  While the Rays are expected to use an internal closer-by-committee system while Boxberger is out, the bullpen suddenly stands out as a position of need, perhaps even when Boxberger returns.  Tampa could maybe look for a shortstop if Miller's throwing continues to be a a problem, though the club already has Tim Beckham and Nick Franklin on hand.
It's otherwise hard to really pinpoint areas of need for the Rays since, on paper, they're loaded with depth at virtually every position.  The flip side of that depth, of course, is that several of the players have at least one big question (be it health-wise, offensively or defensively) hanging over them that clouds how productive they'll be in 2016.
Still, by focusing on adding position players intended as both long-term assets (Dickerson, Miller) or maybe just one-year fixes (Pearce, Morrison), the Rays hope they've added enough pieces around the diamond that their depth will mostly be a luxury and not a necessity to put runs on the board.
How would you grade the Rays' offseason? (link to poll for mobile app users)
Photos courtesy of Kim Klement/USA Today Sports Images