Dec. 19: The Cubs have formally announced their four-year deal with Taillon. They now have 39 players on their 40-man roster, though that doesn't yet include Dansby Swanson, who agreed to a seven-year deal with the Cubs over the weekend.
Dec. 7: The Cubs have agreed to a four-year, $68MM deal with right-handed starter Jameson Taillon, according to Jesse Rogers and Jeff Passan of ESPN. Taillon is represented by Excel Sports Management. Taillon was one of the top remaining options on the starting pitching market.
Carlos Rodón is the lone ace who's still unsigned, while players like Kodai Senga, Chris Bassitt, Nathan Eovaldi and Noah Syndergaard join Taillon in the next tier. The Cubs have generally been expected to dip into free agency to address their rotation, and it appears they'll indeed do so to snag a mid-rotation arm.
Once finalized, the deal will send Taillon back to the NL Central. He's spent much of his career there, as he entered the professional ranks back in 2010 as the 2nd overall pick of the Pirates. He appeared among Baseball America's top 30 overall prospects in each of the next five years, with his progression up the minor league ranks delayed by Tommy John surgery. By 2016, he got to the big leagues, breaking in with 18 starts of 3.38 ERA ball.
That kicked off a stretch of a few solid seasons in black and gold. Taillon combined for 57 starts over the next two years, posting a 3.71 ERA. He missed some time in 2017 battling testicular cancer but beat the disease quickly, remarkably missing only around one month. Taillon avoided the injured list through the end of the 2018 campaign thereafter, but his elbow blew out seven starts into the 2019 season. He underwent the second Tommy John surgery of his career that August, spending all of the following season rehabbing.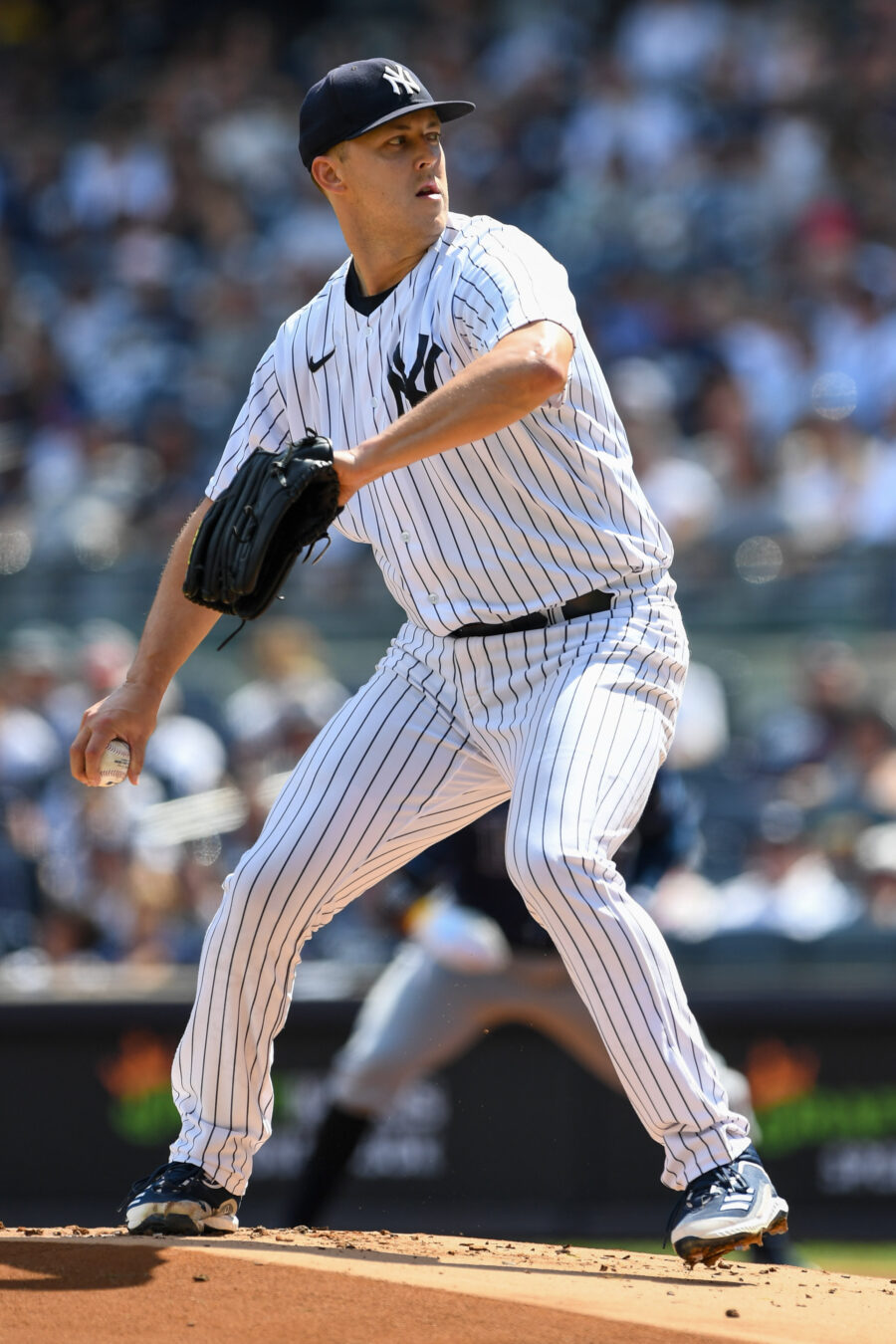 It proved an unwelcome end to his time in Pittsburgh, as the rebuilding Bucs flipped him to the Yankees over the 2020-21 offseason. New York surrendered four young players, including Roansy Contreras, to land Taillon. It was a bit of a gamble on him returning to health after the surgery, but he indeed came back as his previous mid-rotation self. Taillon's two seasons in the Bronx were strikingly similar to his years in Pittsburgh.
Over his two-year run in pinstripes, he worked to a 4.08 ERA across 321 2/3 innings. The Texas native posted a 21.9% strikeout rate that's right around league average and walked fewer than 6% of his opponents. His ground-ball and hard contact rates allowed were middle-of-the-pack, but he pounded the strike zone and handled hitters from both sides of the dish reasonably well. His stuff also returned to just under pre-surgery levels. Taillon's fastball has checked in right around 94 MPH in each of the past two seasons, while he relies on a mid-80s slider and a low-80s curveball as his secondary pitches.
Taillon turned 31 last month, so he should still have a few prime seasons ahead of him. There's certainly risk in investing in a pitcher with two Tommy John surgeries on his medical chart, but he's avoided any arm issues the past two years. His only IL stint was a brief absence for a calf issue late in the '21 campaign.
The Cubs find themselves in a middle ground between retooling and full-fledged contention. They're coming off a second straight losing season, but president of baseball operations Jed Hoyer has suggested the front office planned to be active in bolstering the MLB roster. To that end, they've already agreed to terms with former MVP Cody Bellinger on a bounceback deal to play center field, and it appears Taillon will follow.
Starting pitching was one of the bigger questions on the roster. Chicago signed Marcus Stroman to a three-year guarantee last offseason. He'll be in the starting five, although he can opt out at the end of next year. Kyle Hendricks is under contract for another season and would have a rotation spot if healthy, but he's rehabbing from a capsule tear in his throwing shoulder. Justin Steele earned a rotation spot with a solid rookie season. The back end is completely up in the air, with players like Keegan Thompson, Adrian Sampson and rookies Hayden Wesneski, Javier Assad and Caleb Kilian all jockeying for work. Adding a stable mid-rotation pitcher like Taillon makes plenty of sense for a team without many certain innings.
That's particularly true since signing Taillon won't cost the Cubs any draft choices. New York somewhat curiously opted not to issue him a $19.65MM qualifying offer at the end of the season, allowing him to hit the market unencumbered.
MLBTR predicted a four-year, $56MM contract entering the offseason, so Taillon's deal comes in a bit above that. The rotation market has generally been more robust than anticipated thus far. Zach Eflin and Tyler Anderson both landed three-year deals in the $40MM range, while Taijuan Walker agreed to terms with the Phillies on a surprising four-year, $72MM guarantee earlier this evening.
Ken Rosenthal and Stephen Nesbitt of The Athletic were first to report that the Cubs were making a strong push for Taillon (link). Mark Feinsand of MLB.com tweeted that the sides were nearing an agreement. Jesse Rogers and Jeff Passan of ESPN announced the deal was agreed to and added financial terms.
Image courtesy of USA Today Sports.