This is the latest post of MLBTR's annual Offseason in Review series, in which we take stock of every team's winter dealings.
An 89-win season in 2018 wasn't enough to satisfy Mariners general manager Jerry Dipoto, who took the franchise on an aggressive re-imagining campaign over the winter. Dipoto's plan is likely to lead to a short-term step back for the Mariners, already the owners of North American sports' longest playoff drought (18 years), but his hope is that it'll pave the way for perennial contention over the long haul.
Major League Signings
Yusei Kikuchi, RHP: four years, $56MM
Tim Beckham, INF: one year, $1.75MM
Cory Gearrin, RP: one year, $1.5MM
Hunter Strickland, RP: one year, $1.3MM
Zac Rosscup, RP: one year, $610K
Ruben Alaniz, RP: one year, $555K
Dylan Moore, INF: one year, $555K
Total spend: $62.3MM
Trades And Claims
Notable Minor League Signings
Notable Losses
Cano, Diaz, Paxton, Segura, Pazos, Nicasio, Zunino, Heredia, Colome, Gamel, Nelson Cruz, Denard Span, Adam Warren, Chris Herrmann, David Phelps, Erasmo Ramirez, Nick Vincent, Justin Grimm, Ryan Cook, Cameron Maybin, Andrew Romine, Gordon Beckham, Casey Lawrence, Christian Bergman
[Seattle Mariners Depth Chart | Seattle Mariners Payroll Outlook]
Needs Addressed
It was December 2013, fresh off four straight awful seasons, that Seattle made one of the biggest splashes in the history of free agency by signing ex-Yankees second baseman Robinson Cano to a 10-year, $240MM contract. At the time, then-GM Jack Zduriencik & Co. no doubt envisioned a Cano-led roster competing for World Series. Instead, with the Mariners continuing to disappoint during the first two years of the Cano era, Zduriencik lost his job in August 2015. His ouster led to the hiring of Dipoto, who, almost four years after taking the reins, cut the cord on Cano.
Aside from an 80-game suspension for performance-enhancing drugs last season, Cano largely lived up to his lofty pact in Seattle. It was the rest of the team that fell short, though, and Dipoto was apparently convinced it would have been more of the same in 2019 had he stayed the course. So, with a half-decade and $120MM still left on Cano's contract, Dipoto set out this past offseason to clear the 36-year-old off the team's books before age could truly takes its toll on the eight-time All-Star.
In early December, just over a month after the offseason began across the majors, Dipoto found a taker – the Mets – in a whopper of a trade. When the dust settled, seven players had moved between the two teams, and Seattle had saved $64MM. In the process, the Mariners hauled in three promising prospects – outfielder Jarred Kelenic and right-handers Justin Dunn and Gerson Bautista – for a farm system that has gone from pitiful to presentable in recent months. Additionally, they picked up a pair of veteran stopgaps in outfielder/first baseman Jay Bruce and reliever Anthony Swarzak to help offset money in the swap. Of course, the deal also saw Seattle wave goodbye to closer Edwin Diaz, one of the premier relievers in baseball. That's going to hurt, especially considering the flamethrowing Diaz still has four years of control remaining, but the Mariners deemed it acceptable to lose him because it meant getting rid of a large portion of Cano's money.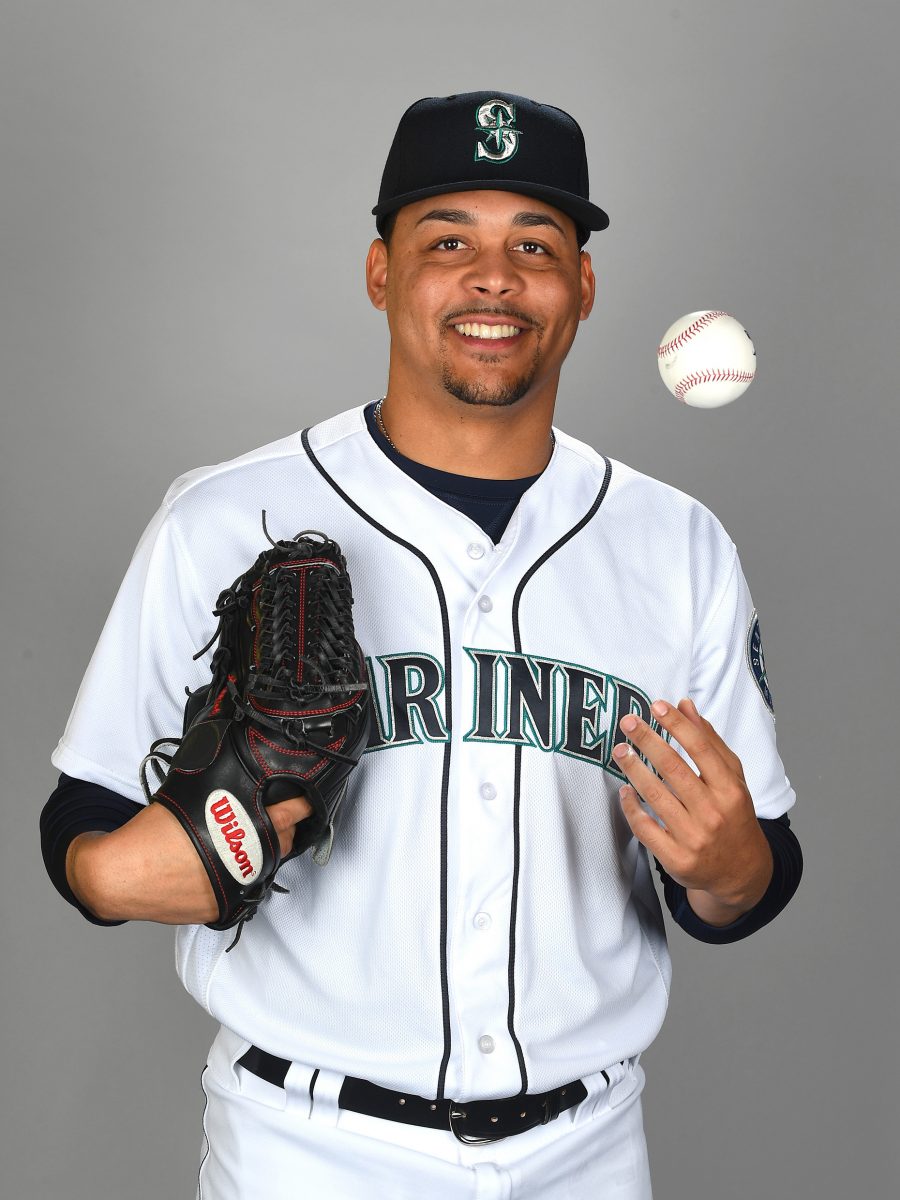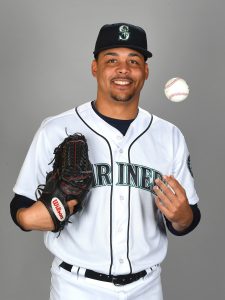 True to form, the aggressive, trade-happy Dipoto made several other noteworthy deals in the offseason. One sent No. 1 starter James Paxton and his two years of control to the Yankees for a trio of prospects, including lefty Justus Sheffield, who may be the Mariners' top farmhand and figures to contribute as early as this season. In another, Dipoto packaged shortstop Jean Segura – who was the source of some clubhouse friction last season, and who had a guaranteed $58MM remaining on his pact – as well as relievers Juan Nicasio ($9MM) and James Pazos to the Phillies for infielder J.P. Crawford and first baseman Carlos Santana. While Santana's the more proven major leaguer of the two, the real prize for Seattle was the 24-year-old Crawford, a former high-end prospect who the team hopes will emerge as Segura's long-term successor.
Santana wasn't long for the Mariners, who quickly dealt him to Cleveland in a three-team trade that also included Tampa Bay. The Mariners acquired first baseman/designated hitter Edwin Encarnacion in the deal, and though he has been one of the majors' fiercest sluggers in recent years, it was more about saving a few million dollars and netting a competitive balance pick from the Tribe. That wasn't the only trade the Mariners pulled off that included the Rays, whom Dipoto has consistently bartered with in his time with the M's. The first trade he made of the offseason was a five-player deal which saw catcher Mike Zunino and outfielder Guillermo Heredia go to the Rays for center fielder Mallex Smith. Zunino was a competent regular for the Mariners, but he never blossomed into the star they wanted when they selected him third overall in the 2012 draft. Moreover, he has just two years of control left versus four for Smith, a breakout player in 2018 who could be the Mariners' first mainstay in center since Mike Cameron's tenure.
In other trades that'll have an immediate effect on the major league product, the Mariners nabbed Zunino's replacement, Omar Narvaez, from the White Sox and got outfielder Domingo Santana from the Brewers. All they had to surrender for Narvaez was reliever Alex Colome. Just about any bullpen would be happy to have Colome, but he's 30 years old, somewhat pricey ($7.325MM) and two seasons from free agency. He clearly wasn't a must-have piece for the Mariners in their present state. Narvaez, on the other hand, has been a strong offensive catcher since debuting in 2016 and is under wraps through 2022. While Narvaez is nowhere near the defender Zunino is, it still looks like a worthwhile behind-the-plate switch for the Mariners.
Likewise, the Mariners were within reason to exchange Gamel for Santana in what came off as a floor-for-ceiling trade. Gamel was satisfactory from 2017-18, but he doesn't carry the potential of Santana, who was a 30-home run, 3.3-fWAR player in 2017 before taking sizable steps backward last year. But Santana got lost in a crowded Milwaukee outfield in 2018, and he'll have a chance to regain his footing in a regular role for the Mariners, who have his rights through 2021.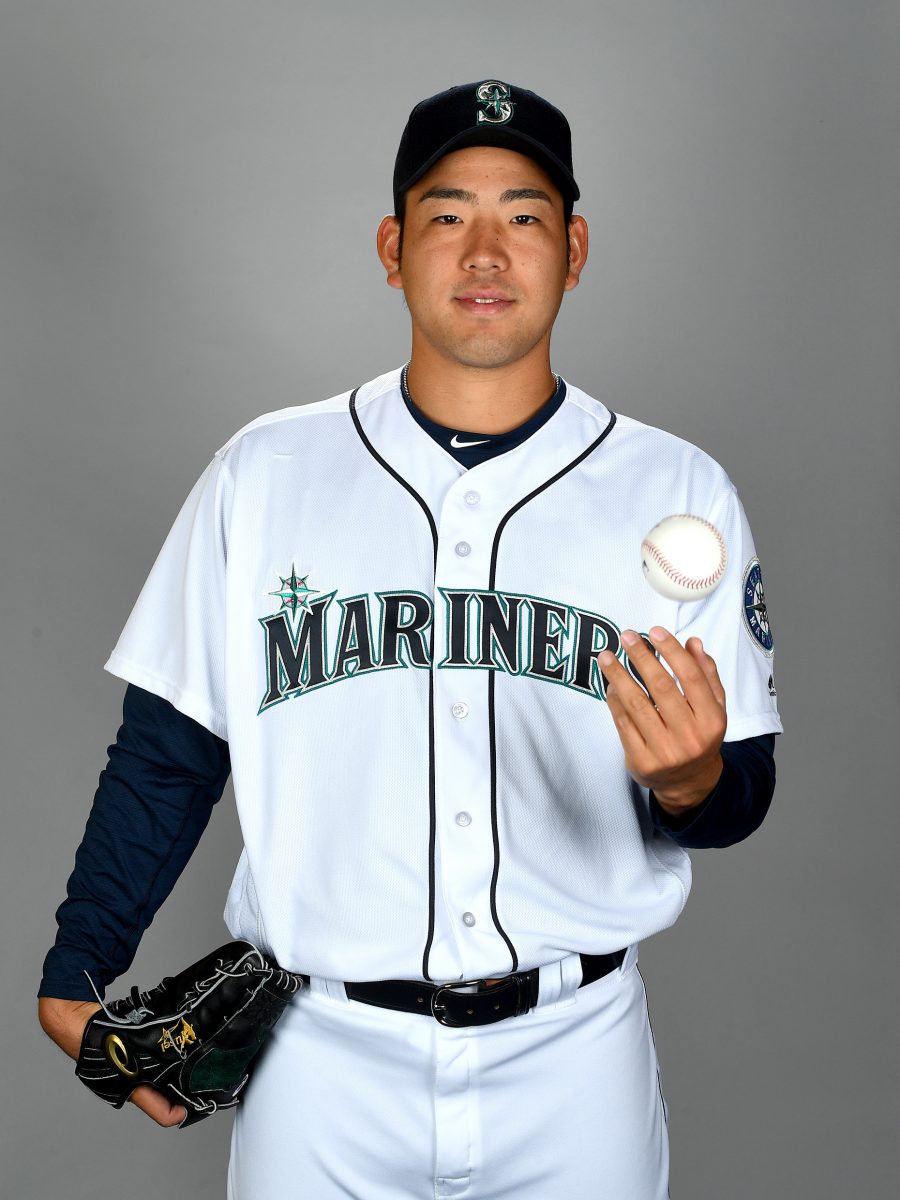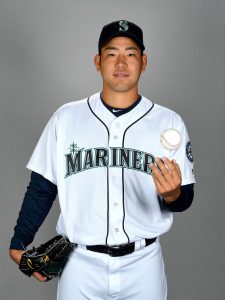 Understandably, trades tend to occupy the lion's share of talk when it comes to Dipoto. However, he also did quite a bit of work in free agency this past offseason. His most important transaction was reeling in left-hander Yusei Kikuchi, who could emerge as the franchise's latest Japanese-born cornerstone. The Mariners had to beat out a slew of teams for Kikuchi, a 27-year-old who fared pretty well in his first meaningful outing in the majors – a win over the Athletics last week in his homeland – and has the potential to serve as a solid starter in Seattle for a while.
Dipoto also landed Diaz's immediate successor, Hunter Strickland, via the open market. The former Giant, 30, largely held his own with them, though he did struggle in 2018. Still, for just a $1.3MM guarantee, you can't fault the Mariners for taking a shot on Strickland. The same logic applies to infielder Tim Beckham, their shortstop until the optioned Crawford shows up in the majors. Although Beckham was terrible as a member of the Orioles in 2018, he's a former No. 1 overall pick (the Rays took him in 2008) who was a 3.4-fWAR player in 2017. Again, for just over $1MM, he's worth a try. If nothing else, he'll provide the Mariners a Band-Aid at short as they give Crawford further seasoning/manipulate his service time in the minors.
Questions Remaining
As you'd expect, there are more questions than answers with this roster. For one, who's the next veteran Dipoto will trade? If he has his way, it may be Encarnacion, though the Mariners haven't been able to find a match for the declining, expensive 36-year-old thus far. Bruce, Swarzak, second baseman Dee Gordon and righty Mike Leake also come to the fore as in-season trade candidates, but nobody from that group carries much value at the moment.
In terms of players who are sure bets to actually help the Mariners win games this year, only excellent right fielder Mitch Haniger truly sticks out. They don't know what they'll get from Smith, who wasn't much of a hitter from 2016-17, or Santana or Beckham; Bruce was abysmal last year, and he's likely just an average-at-best player nowadays; Encarnacion will have a hard time replacing the departed Nelson Cruz; Narvaez's troubles behind the dish limit his upside, and it's surprising the Mariners didn't find a more credible backup to him than David Freitas (a proven defensive stalwart like Martin Maldonado or Sandy Leon would've made sense); Gordon was horrid in 2018; and third baseman Kyle Seager's both injured and coming off a poor season, temporarily leaving third to the underwhelming Ryon Healy.
The pitching staff's best hopes are the untested Kikuchi and Sheffield and fellow lefty Marco Gonzalez, who wasn't great at preventing runs last year (4.00 ERA) but turned in far more encouraging peripherals en route to 3.5 fWAR. Leake's a decent, albeit unexciting, option in his own right, and Wade LeBlanc's a back-end type at best. Meanwhile, for the many who relished watching Felix Hernandez at the height of his powers, witnessing the former Cy Young winner, 32, turn into a replacement-level starter has been heartbreaking. He and the Mariners may divorce at the end of the season, if not sooner should his stark decline continue. For now, the man who earned the nickname King Felix in his halcyon days is due $27MM in the last guaranteed year of his deal, rendering him immovable.
The Mariners' bullpen was an above-average unit in 2018, when it finished 10th in fWAR and ERA, but it basically derived all of its value from Diaz, Nicasio, Colome, Pazos and fellow departure Nick Vincent. Beyond Strickland, it now counts other free-agent pickups Cory Gearrin and Zac Rosscup among its most prominent choices. There are a few interesting young arms kicking around the Seattle roster, but there'll likely be a fair bit of turnover in the relief unit as the season goes along.
2019 Season Outlook
Expect the Mariners to tack another year onto their playoff drought this season. Seattle's roster isn't devoid of talent, but so much has to go right that it's difficult to imagine the M's busting out as a Cinderella team in 2019. Realistically, if you're a Mariners fan, hope for growth from the potential building blocks on hand and for as many nonessential vets as possible to increase their trade value.
How would you grade the Mariners' offseason moves?  (Link for app users.)
Photos courtesy of USA Today Sports Images.