With the trade deadline now less than two months away, we at MLBTR are setting our sights backwards for a bit to highlight past trades of rental players to provide a loose guideline of what sort of returns fans can expect with their teams' current rental players. With an arbitrary cutoff point of 2017-21, we're counting down the top 10 returns that a team got when selling a rental player. We've already published some honorable mentions as well as entries No. 10, No. 9, No. 8, No. 7, No. 6, No. 5 and No. 4. If you disagree with our rankings, let us know! It's all part of the subjective fun! Onto No. 3…
The Blue Jays had made it as far as the ALCS in both 2015 and 2016 and were looking to compete again in 2017. The saw both José Bautista and Edwin Encarnación become free agents after 2016 but were able to re-sign Bautista. Encarnación got away, but they tried to replace him by signing Kendrys Morales and Steve Pearce, while also fortifying the bullpen with signings of Joe Smith and J.P. Howell.
Unfortunately, the Jays couldn't keep it going for a third straight year. By July 31, they were 49-57 and in last place in the American League East, nine games out in the division and seven games back in the Wild Card race. They decided to do some selling, trading Smith to Cleveland and also trading Francisco Liriano to Houston.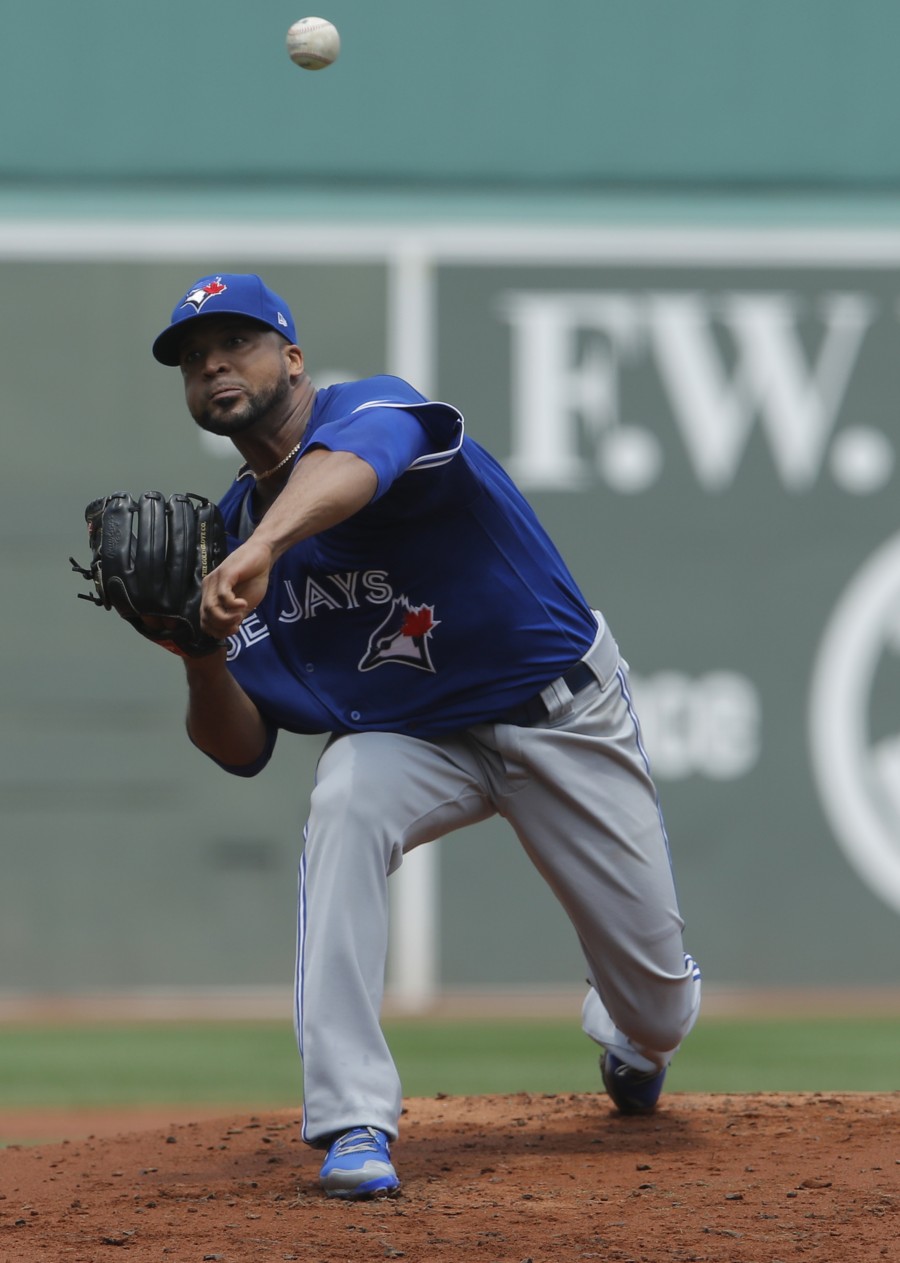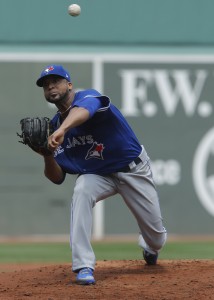 Liriano, 33 at that time, had just been acquired by the Jays from the Pirates in a deadline deal one year earlier. It was essentially a salary dump for the Bucs, as the Jays took on all of what remained of Liriano's contract. The Pirates were grateful enough for that kindness that they included prospects Harold Ramírez and Reese McGuire in the deal, taking back only Drew Hutchison in return. Neither Ramírez or McGuire would establish themselves in the majors with the Jays, though they have each now done so for AL East rivals. Liriano had a 5.46 ERA going into that trade but finished the season strong, posting a 2.92 ERA with the Jays and helping them get into the playoffs.
However, he was struggling again in 2017, as he had a 5.88 ERA through 18 starts with Toronto. He was still enjoying good results against lefties, as they had hit just .230/.254/.361 against him on the year. The Astros decided to take a shot on grabbing Liriano and converting him into a left-on-left relief specialist, despite the fact that he had worked almost exclusively as a starter in his career.
Liriano was making $13MM that year, with about $4.48MM still remaining to be paid out at the time of the deal. That would have been a fine salary for a solid rotation member but was on the high side for the specialized role the Astros envisioned. The Jays offset some of that by taking on outfielder Nori Aoki, who was making $5.5MM that year. But the real get for the Jays was young outfielder Teoscar Hernández.
For the Astros, Liriano made 20 relief appearances down the stretch with a 4.40 ERA despite a 15.2% walk rate. He then made another five appearances in the postseason with a 3.86 ERA. The club emerged victorious and won their first ever World Series title, though that achievement is now marred by the revelations of their elaborate sign-stealing scheme.
For the Jays, they released Aoki less than a month after the deal, emphasizing that their real focus was Hernández. Just 24 years old at that time, he was considered one of Houston's top 10 prospects and had already made his major league debut. He hadn't yet established himself in the bigs, hitting just .230/.304/.420 in his first 113 plate appearances. However, he had always hit the minors and was slashing .279/.369/.485 in Triple-A at the time of the deal. The Astros had an outfield mix that consisted of George Springer, Josh Reddick and Derek Fisher, with prospect Kyle Tucker on the cusp of his debut, leaving Hernández somewhat blocked from regular playing time.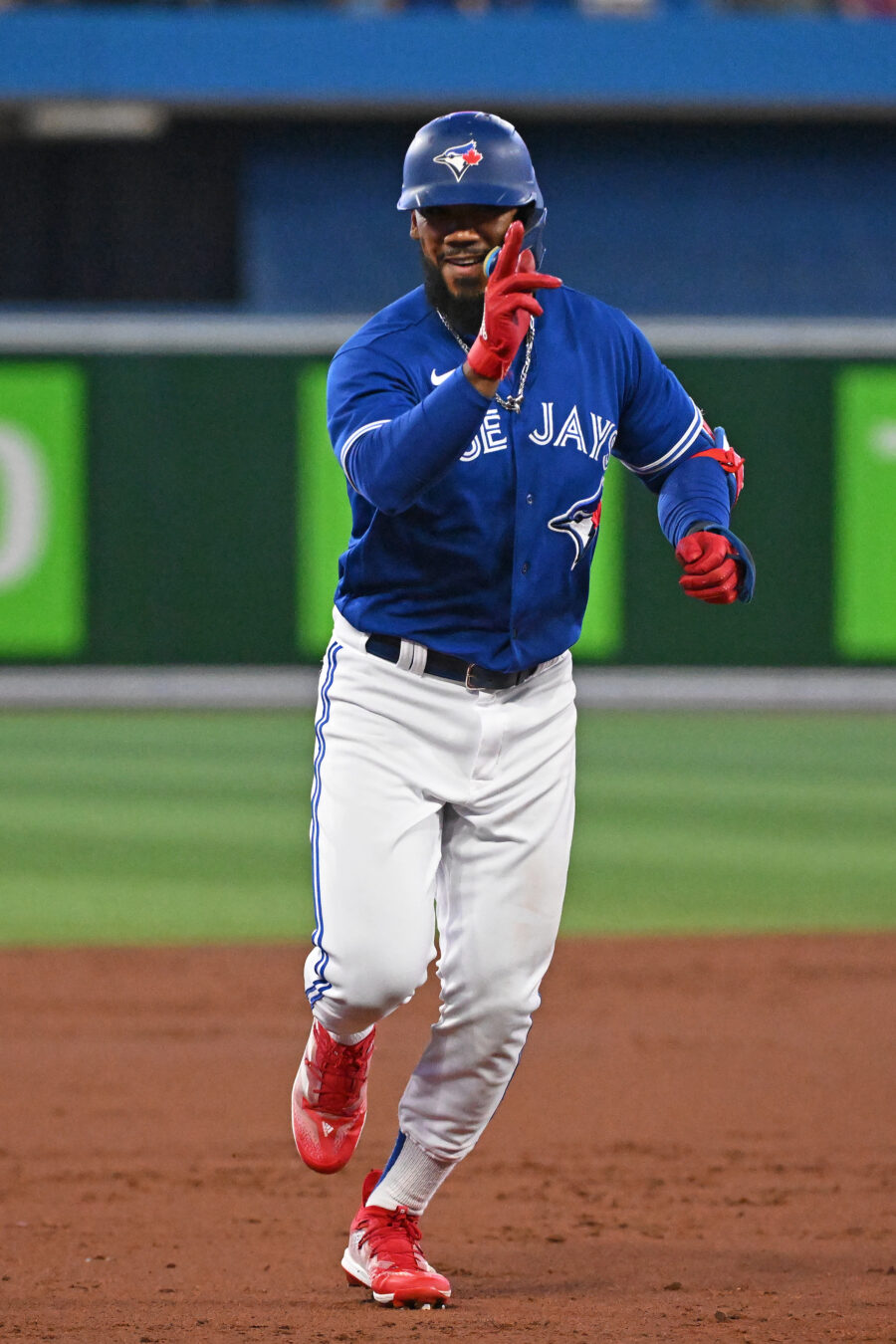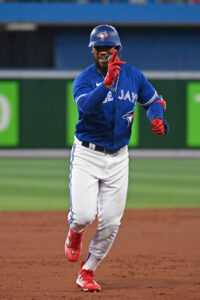 The Jays put Hernández into 26 games down the stretch that year, and he quickly showed his tremendous power potential, hitting eight home runs in that brief time. There were also some concerning elements, as he walked in only 6.3% of his plate appearances while striking out at a glaring 37.9% clip. Nonetheless, it was an encouraging showing for a young outfielder who had yet to show he could handle himself in the majors.
Hernandez took on a regular role in the Toronto outfield from there, and the first couple of seasons had mixed results, generally mirroring that late-2017 debut in Toronto. He hit 22 home runs in 2018 and 26 more the year after, but he also struck out in 32% of his plate appearances. His 8.7% walk rate was close to league average, but his overall batting line was .235/.304/.470. Despite the obvious power, the punchouts dragged his wRC+ down to 104 over that two-year span, indicating he was just a bit above average overall. He stole 11 bases in that time but his defensive metrics were poor.
The next three seasons would prove to be much better, however. From 2020 to 2022, he struck out in 27.2% of his trips to the plate, still above league average but a significant improvement on his previous work. He did that without sacrificing any power, launching 73 home runs in those two-plus seasons. His .283/.333/.519 line in that time translated to a 132 wRC+, putting him in the top 25 among all hitters in the league in that category. He earned Silver Slugger awards in both 2020 and 2021 and was an All-Star in the latter season. That coincided with the club's return to contention, as Hernández slotted into the middle of the lineup alongside up-and-coming star Vladimir Guerrero Jr. and Bo Bichette, helping the club reach the postseason in both 2020 and 2022.
Despite the great work at the plate, the defense continued to be subpar. Hernandez has career tallies of -23 Defensive Runs Saved, -23 Outs Above Average and a grade of -21 from Ultimate Zone Rating. Going into 2023, the Jays set out to be a better defensive club, trading away bat-first players like Hernández and Lourdes Gurriel Jr. while bringing in Kevin Kiermaier and Daulton Varsho. Hernández was flipped to the Mariners for pitchers Erik Swanson and Adam Macko.
Looked at on its own, the Liriano swap looks great for the Blue Jays. They traded an impending free agent pitcher who was struggling to a 5.88 ERA on the year, netting themselves a lineup regular who essentially played at a 30-homer-per-year pace for five seasons. When he had one year of club control remaining, they flipped him for a couple of pitchers that extended the benefits into the future. Swanson has become the setup man to closer Jordan Romano, posting a 2.56 ERA this year while earning 16 holds. He can be controlled for two more seasons via arbitration. Macko is struggling in High-A at the moment but is still just 22 years old. Looking back to the initial deal with the Pirates, the whole transaction tree looks even better as the club turned Hutchison into Liriano, then Hernandez and now Swanson/Macko.
Images courtesy of USA Today Sports.