FEBRUARY 18, 8:21pm: In addition to Utley's $2MM salary, his deal comes with $600K in incentives for plate appearances and games played, per Heyman (Twitter link).

10:34am: The Dodgers have announced the signing. They have released Darin Ruf, who is set to play in Korea next season, to clear space on their roster for Utley.
FEBRUARY 12: Utley's contract is believed to include a $2MM salary plus incentives, tweets FanRag's Jon Heyman.
FEBRUARY 10: The Dodgers have agreed to a one-year deal to bring back infielder Chase Utley, according to Andy McCullough of the Los Angeles Times (via Twitter). Financial terms are not known at this time.
This represents Utley's third go-round with the Dodgers. He was first acquired via trade during the 2015 season and then re-signed last year for one year and $7MM. MLBTR rated Utley the 49th-best free agent entering the offseason, predicting he'd land an $8MM deal.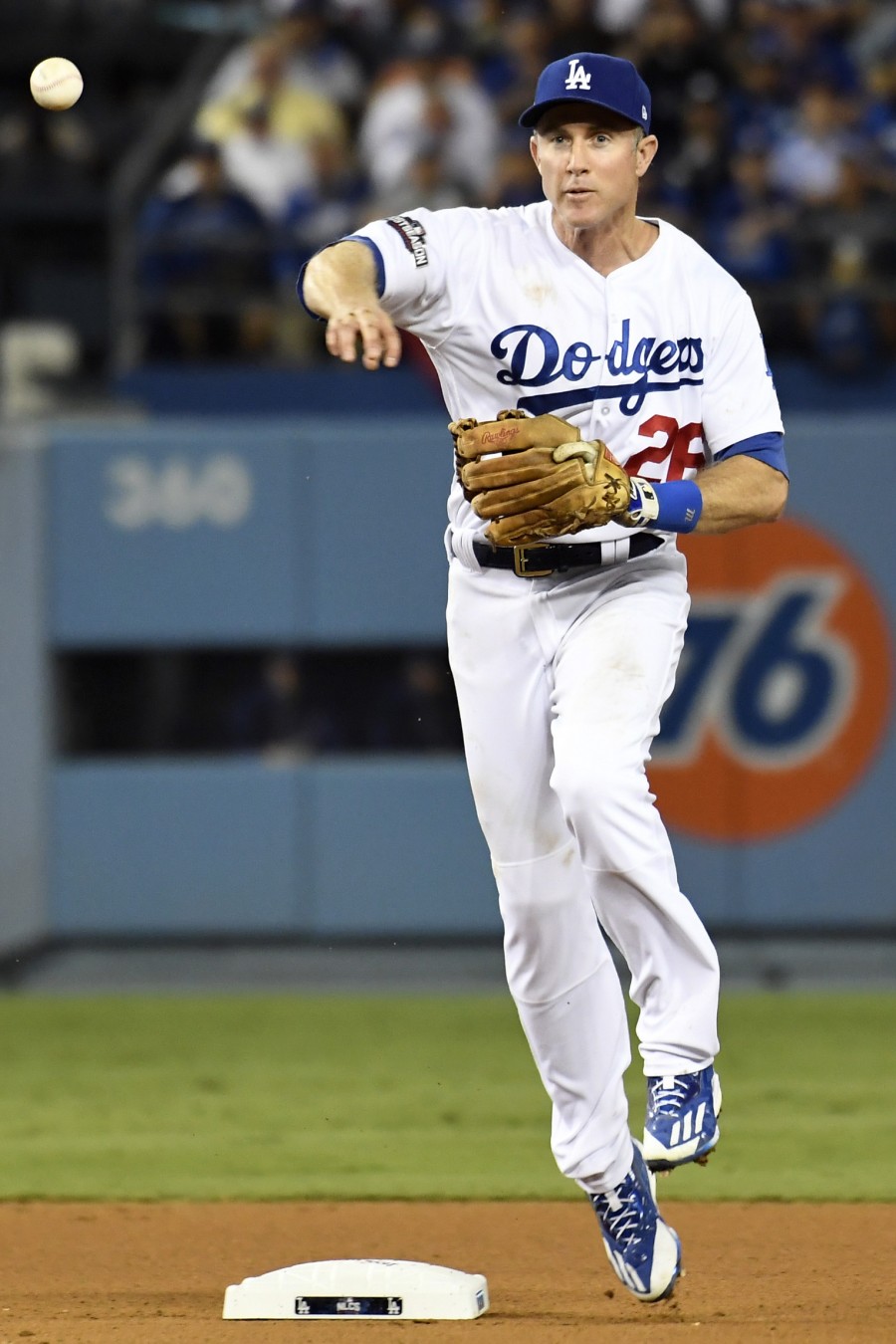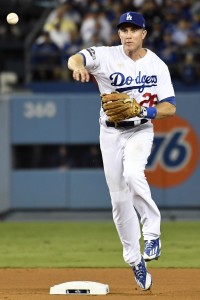 Los Angeles already struck a deal today with another veteran player, outfielder Franklin Gutierrez, to occupy a part-time platoon role. Bringing Utley back on board seems driven by much the same purpose. In the latter case, it seems likely that Utley will share time at second and perhaps also third base.
[RELATED: Updated Dodgers Depth Chart]
Of course, the Dodgers already spent big — in cash and prospects — to fill those two positions, which are currently slated to be manned respectively by righty hitting Logan Forsythe and Justin Turner. But Utley, a left-handed hitter, will allow the club to find added platoon opportunities while also helping to keep those regular players fresh over the course of the season. While L.A. did have at least one southpaw-swinging alternative on hand in 28-year-old recent signee Jose Miguel Fernandez, he has yet to suit up at the major league level and has been out of action for quite some time while attempting to transition out of Cuba.
In the 38-year-old Utley, the Dodgers have brought back one of the game's elder statesman. But there's certainly more to the move than securing his veteran grit; he proved in 2016 that there's still something left in the tank. Over 565 plate appearances, Utley posted a .252/.319/.396 batting line that fell just below league average in terms of total, park-adjusted output. He still rates as an approximately average defender and baserunner, and managed 2.0 WAR while being asked to handle near-everyday duties.
Always a somewhat better performer against right-handed pitching, Utley did exhibit a troubling downturn in his work against lefties. Indeed, he posted an anemic .154/.206/.264 batting line when hitting without the platoon advantage. But given the Dodgers' roster alignment, that doesn't figure to pose much of an issue.
Dropping Utley and Gutierrez into an already crowded mix seems to foretell some intense competition for what appears to be just one remaining bench spot — if there isn't some movement to pare down the ranks before camp opens. Barring a trade or an injury, it's difficult to imagine now that the team will carry more than one of Darin Ruf, Scott Van Slyke, Trayce Thompson, Brett Eibner, Enrique Hernandez, and Chris Taylor, all of whom hit from the right side and occupy 40-man spots. Ruf, who's out of options, could compete with Van Slyke if the club prefers a power bat on the bench. Excepting Eibner, Thompson is the least experienced player. Both dealt with injuries late in 2016, but have shown real promise in the upper minors and, in Thompson's case, at the game's highest level. Hernandez and Taylor, meanwhile, offer added versatility — including the ability to play shortstop. Yet another righty hitting utility option, Charlie Culberson, will also be in camp after agreeing to a minor-league deal to return to the organization.
Photo courtesy of USA Today Sports Images.