NOV. 30: Hwang has now officially been posted. Clubs will have until 5:00pm ET on Friday to submit bids for the third baseman.
NOV. 25: Hwang will actually be posted on the 30th, Han Lee of Global Sporting Integration tweets. Lotte is pushing back the date to accommodate the Thanksgiving holiday weekend.
NOV. 24: The Lotte Giants of the Korea Baseball Organization will post third baseman Jae-gyun Hwang tomorrow, reports Jeff Passan of Yahoo Sports (Twitter link). Major League teams will have one week to submit blind bids on Hwang, and Lotte will then have the right to accept the highest bid or retain Hwang for the 2016 season. Should the team accept a bid, Hwang's representatives at ACES would have 30 days to negotiate a contract with the winning MLB club.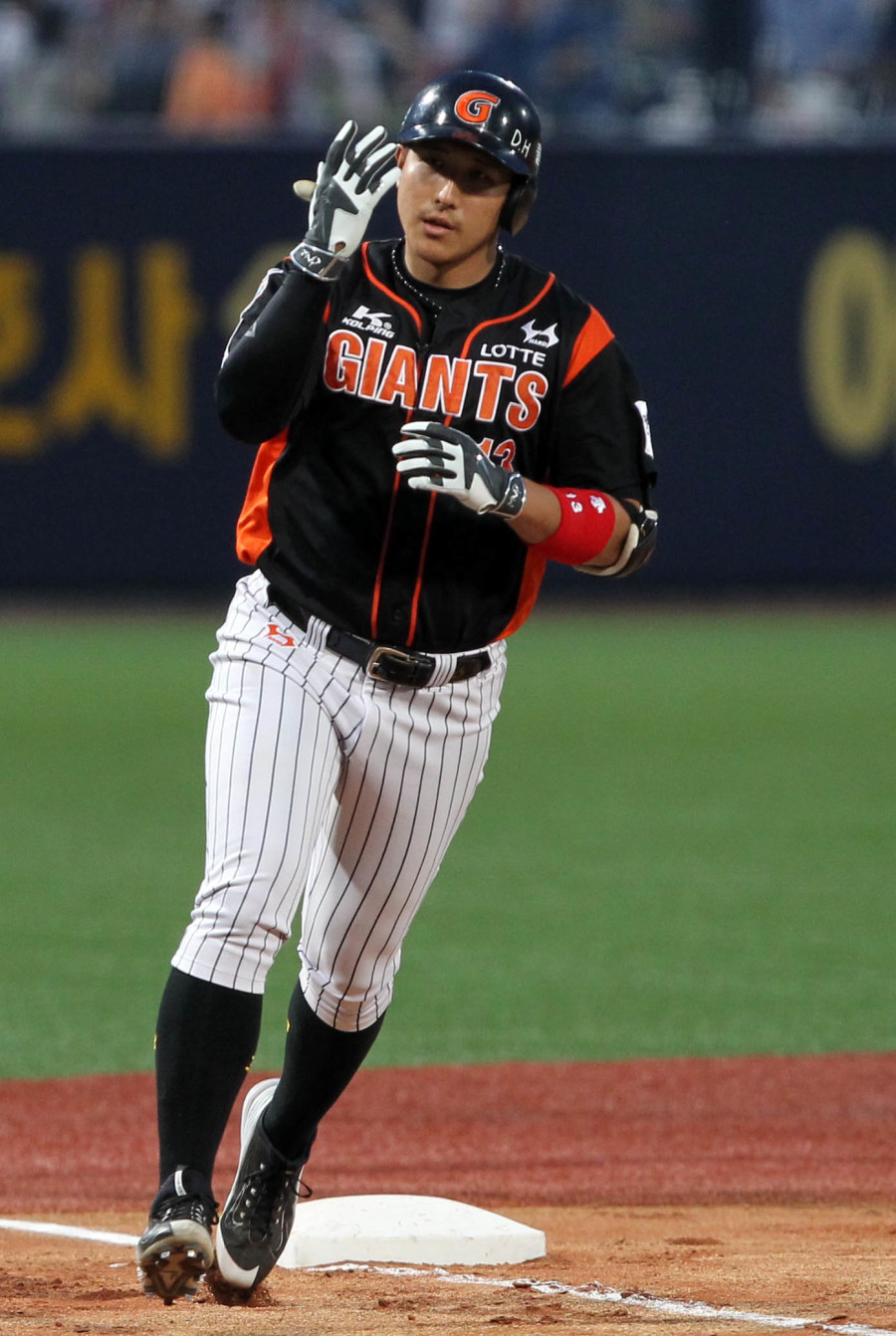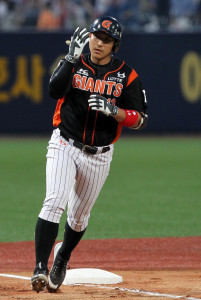 Hwang, 28, is coming off a breakout year in KBO that saw the right-handed hitter bat .290/.350/.521 with a career-best 26 home runs (plus a solid effort in the Premier 12 Tournament). While some of the uptick in homers is attributable to a recent increase in the number of games in the KBO's regular season, Hwang's per-plate-appearance rate still markedly outpaces his previous best. That he won this year's KBO home run derby is another potential point in favor of his increased power.
Though KBO is a notoriously hitter-friendly environment, Hwang's output does look to be solid on paper at least. Another factor he has working in his favor is that he's played in every game dating back to the 2011 season, so his agents will attempt to market him as a durable player in the midst of his physical prime at a time when the domestic free-agent market for third basemen is thin. David Freese represents perhaps the lone option to serve as a regular third baseman, although the trade market bears potential candidates such as Trevor Plouffe, Luis Valbuena, Jed Lowrie and Jedd Gyorko, among others. Hwang is a converted shortstop, but he profiles strictly as a third base option at this point (Those interested in seeing some video footage of Hwang can refer to a pair of recent highlight reels compiled by the folks at Global Sporting Integration).
Hwang will be a true free agent next offseason, which would allow him to pursue a Major League opportunity without the restrictions of the posting system. That figures to add a bit of pressure to the Giants to accept a bid — assuming a reasonable one is submitted — as they'll be left with no compensation if he enjoys another solid year and jumps to either Major League Baseball or Japan's Nippon Professional Baseball next offseason.
Lotte recently posted outfielder Ah-seop Son, but the 27-year-old didn't draw a bid from MLB clubs, thereby allowing the team to post Hwang. (KBO only permits teams to post one player at a time and accept a bid on one player per offseason.) The Giants will again have the option of posting him next offseason should it see fit, as Son is not a free agent until after the 2017 campaign.
Passan recently noted that some execs prefer Hwang's ceiling to Son's more consistent track record, adding that Hwang bulked up to about 210 pounds from his previously listed weight of 195 pounds last winter, perhaps explaining some of the increase in power. It remains to be seen if that preference will lead to a notable bid on Hwang, though he's at a much more scarce position than his teammate, Son, who was up against a reasonably well-stocked outfield market. The Braves, Indians, Angels, White Sox and Brewers are among the clubs that could be seeking some long-term help at the hot corner.
Photo courtesy of Ilgan Sports.