Earlier this evening, we checked in on how the five hitters who signed the richest contract extensions before last season began performed in 2019. Let's do the same here with pitchers…
Chris Sale, LHP, Red Sox – five years, $145MM through 2024: It's understandable why the Red Sox locked up Sale, who was then coming off an otherworldly season in which he helped the club to a World Series title. Sale battled shoulder problems late in that year, however, and dealt with further injury woes and a drop in performance last season. The 30-year-old wound up throwing 147 1/3 innings, his fewest since 2011, thanks in part to elbow issues. When he did take the mound, Sale put up a career-worst ERA (4.40) and saw his average fastball velocity drop exactly 2 mph (95.7 to 93.7) from 2018. Those are alarming facts, but the bottom line is that there's still plenty to like with Sale in the here and now. He did, after all, post a 3.39 FIP/2.93 xFIP/3.00 SIERA with an eye-popping 13.32 K/9 against 2.26 BB/9 during his "down" 2019.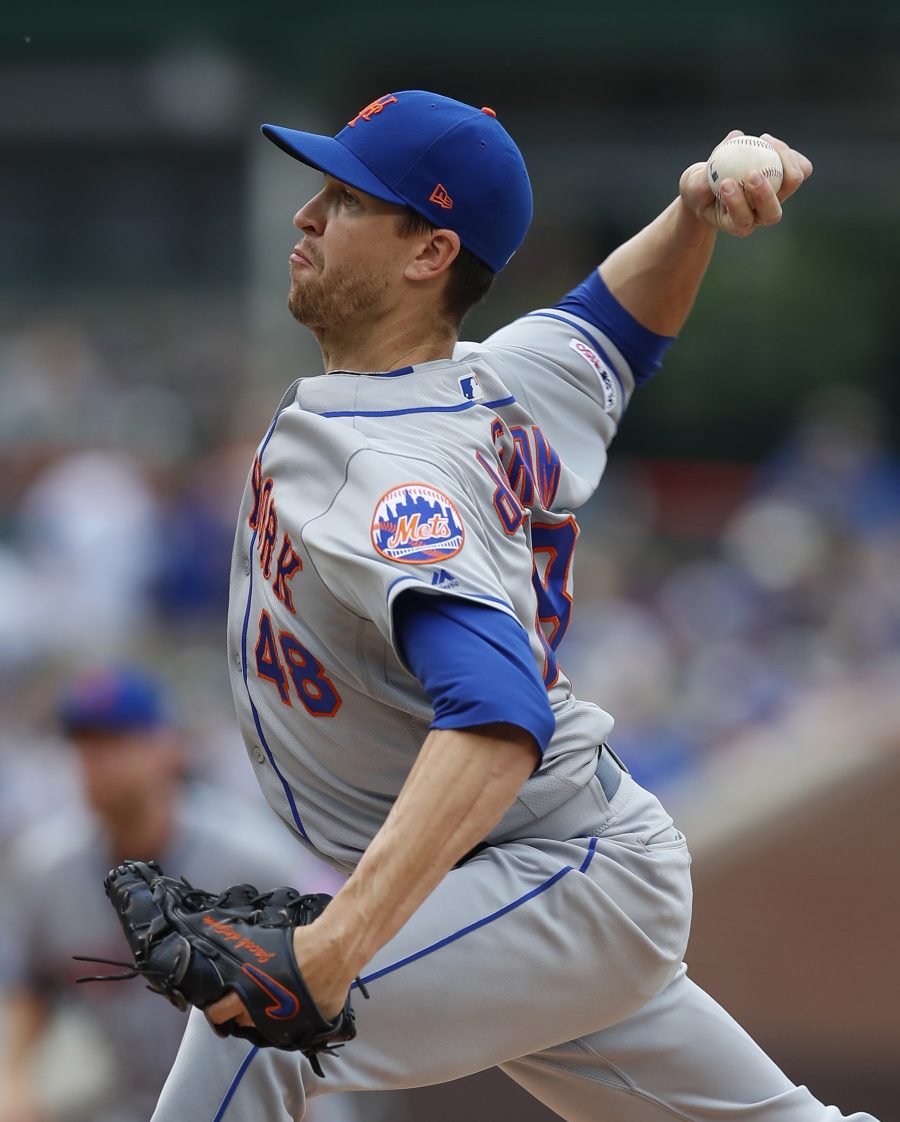 Jacob deGrom, RHP, Mets – four years, $120.5MM through 2023: This contract looks like a steal for the Mets, who retained arguably the best pitcher in the game for almost three times less than Gerrit Cole got in free agency this winter. After receiving his extension last March, the 31-year-old deGrom proceeded to put up his second straight NL Cy Young-winning season, during which he logged a 2.43 ERA/2.67 FIP with 11.25 K/9 and 1.94 BB/9 in 204 innings.
Miles Mikolas, RHP, Cardinals – four years, $68MM through 2023: Mikolas struggled in the majors early in his career, dominated in Japan for a couple years, and then thrived in his first season back in the bigs with the Cardinals in 2018. They were impressed enough to lock up Mikolas for the long haul before last season, but the 31-year-old declined somewhat. He still offered quality production, though, with his velocity and swinging-strike rates in the same vicinity as the previous season. Mikolas ended up tossing 184 frames of 4.16 ERA/4.27 FIP ball with 7.04 K/9 and 1.57 BB/9 (the fourth-lowest walk rate in MLB).
Justin Verlander, RHP, Astros – two years, $66MM through 2021: There's not much to say here besides the obvious: This looks like a good decision. The ageless Verlander, soon to turn 37, just won the second AL Cy Young of his career. He's in line to front the Astros' staff, which lost Cole, for at least two more seasons.
Kyle Hendricks, RHP, Cubs – four years, $55.5MM through 2023: The soft-tossing Hendricks isn't the flashiest, but the 30-year-old righty has typically kept runs off the board and limited walks. Last season was no different – Hendricks recorded a 3.46 ERA/3.61 FIP with 7.63 K/9 against 1.67 BB/9 over 177 innings. With a fastball that only clocks in around 87 mph, there's little room for error, but Hendricks has made it work so far. Despite Hendricks' unimposing velocity, his fastball was one of the most valuable in the game last year, per FanGraphs.
Photo courtesy of USA Today Sports Images.