DECEMBER 21, 3:50pm: Colorado has announced the signing.
9:00am: Murphy's deal with the Rockies is frontloaded and comes with some deferrals, per Rosenthal (Twitter link). He'll earn $10MM in 2019 and $8MM in 2020. The buyout on the mutual option is valued at $12MM and comes with a $6MM buyout, though $3MM of that buyout payment is deferred. If Murphy unlocks any bonus in the standard awards bonus package that is included in his contract — All-Star, MVP, Silver Slugger, Gold Glove, LCS or World Series MVP — the buyout will increase to $7MM (with $4MM deferred).
DECEMBER 20, 8:13pm: There's also a mutual option for the 2021 season on the contract, tweets Robert Murray of The Athletic.
5:58pm: It's a two-year, $24MM contract for Murphy, Jeff Passan of Yahoo Sports tweets. He'll play mostly first base in Colorado, Passan adds.
5:46pm: Fancred's Jon Heyman tweets that Murphy "is going" to the Rockies.
5:44pm: Murphy's contract with the Rockies, if finalized, is expected to be a two-year contract, tweets Thomas Harding of MLB.com.
5:32pm: The Rockies are close to a deal with free-agent infielder Daniel Murphy, reports Ken Rosenthal of The Athletic (via Twitter). Patrick Saunders of the Denver Post connected the two sides yesterday in a mailbag column. Murphy is represented by ACES.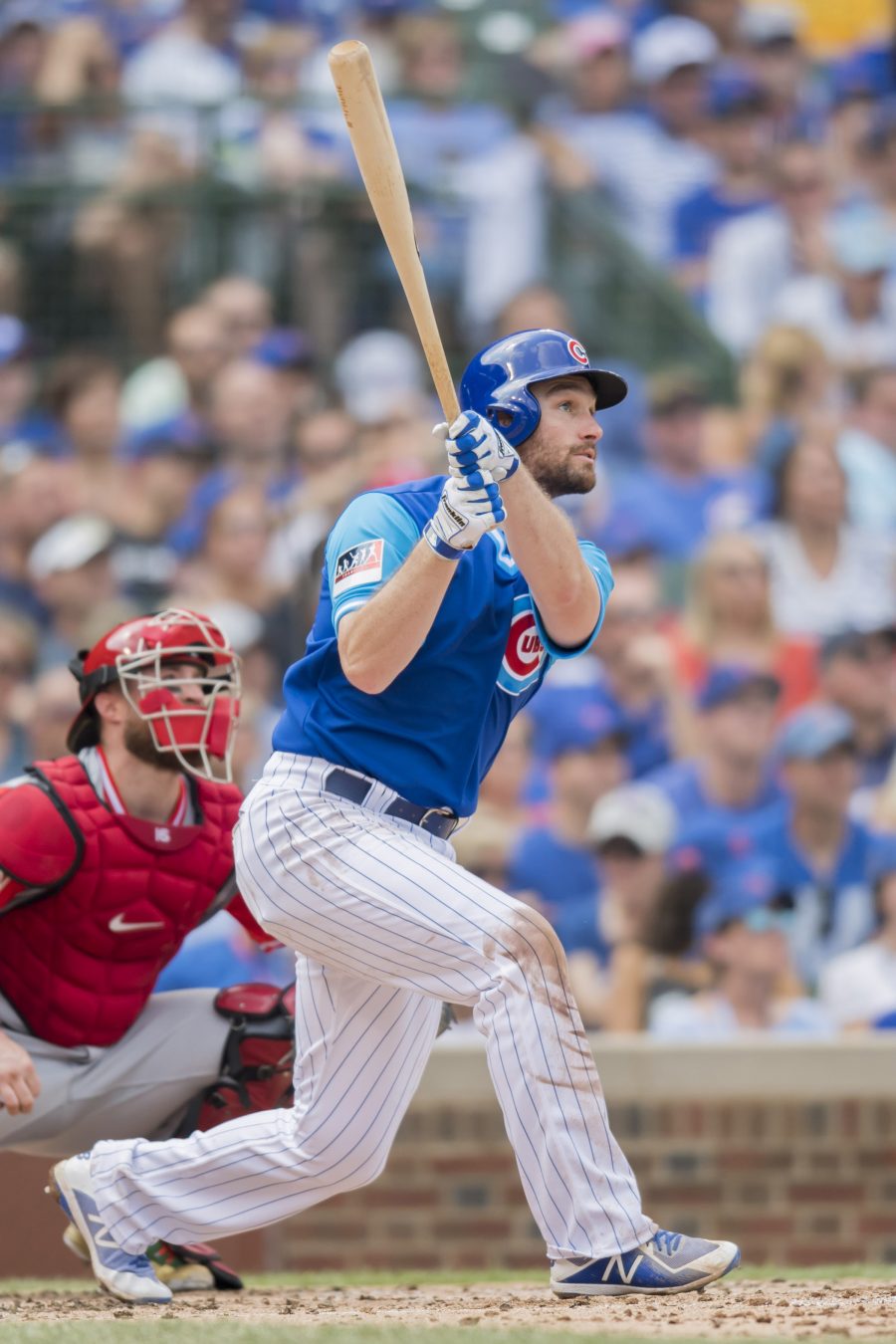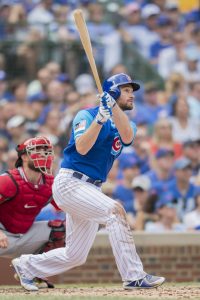 Murphy, 33, will bring to the Rockies one of the game's better left-handed bats. Presumably, he'll be an option at both second base and first base in Colorado, helping to fill the void created by fellow free agent DJ LeMahieu. Murphy's defense at second base has taken a turn for the worse recently, particularly following microfracture surgery on his knee last offseason, so it's at least possible that the Rox view him more as a first base option than as a second base option. If that's the case, then Ian Desmond would likely shift to the outfield alongside Charlie Blackmon and David Dahl.
What hasn't taken much of a downturn recently is Murphy's bat. While the three-time All-Star and two-time Silver Slugger winner struggled a bit in his return from that aforementioned surgery, he caught fire after a brief slump. Over his final 293 plate appearances last season, Murphy flat-out raked at a .322/.358/.502 clip, swatting 12 homers and collecting 13 doubles along the way. He batted a combined .326/.375/.542 with 60 homers, 105 doubles and eight triples over the life of his previous three-year, $37.5MM contract, and he'll take that production with him to the game's most hitter-friendly environment: Coors Field.
Suffice it to say, Murphy will deepen an already-excellent lineup featuring Nolan Arenado, Charlie Blackmon and Trevor Story. He'll likely join that trio and David Dahl in comprising the top portion of manager Bud Black's lineup next season, as the Rox look to build on their 2018 NLDS appearance and put together a strong roster in their final season of club control over Arenado.
Given reports that Murphy's primary position will be first base, it's possible that general manager Jeff Bridich and his staff could yet explore the possibility of adding some additional second base options. However, between Desmond, Garrett Hampson, Ryan McMahon and Pat Valaika (to say nothing of looming top prospect Brendan Rodgers and some perhaps occasional work there for Murphy), the Rockies aren't short on possibilities at the position.
While first base isn't a position that Murphy has played much in recent years, he does have experience there. Murphy, in fact, logged 850 innings as a first baseman as a back in 2009, in a season where he didn't tally a single inning of second-base duty at the MLB level. His playing time there has been more sparse in the years to follow, though he did play 83 innings at first base in 2018 and 151 innings there in 2016. Murphy drew terrific marks at first in that '09 season (+11 DRS, 5.9 UZR), though that obviously carries little weight when projecting his defensive capabilities as a first baseman a full decade later. His defense there since the 2015 season has generally graded out as average in a very limited sample, and, as the Rockies showed with their initial signing of Desmond, they're not afraid to move an infielder off his more traditional position and play him at first.
Murphy's two-year, $24MM contract falls closely in line with the two-year, $20MM estimate forecast by MLBTR at the outset of free agency. As for the match with the Rockies, it was a relatively popular one among participants in MLBTR's Free Agent Prediction contest, with roughly 6.6 percent of participants placing Murphy at Coors Field.