The Angels added veteran help to their bullpen Thursday, announcing the signing of left-hander Matt Moore to a one-year, $7.55MM contract. Right-hander Davis Daniel, who's dealing with a shoulder strain, was placed on the 60-day injured list to open a spot on the 40-man roster. Moore is represented by Apex Baseball.
Moore began his career in 2011 as a starting pitcher for the Rays and pitched effectively, even earning an All Star appearance and down-ballot Cy Young award votes in 2013. Unfortunately, Moore missed most of the 2014 season after receiving Tommy John surgery, and struggled to remain effective as a starter following the procedure. In 557 2/3 innings across the 2014-19 seasons, Moore struggled to a 5.08 ERA (83 ERA+) while spending time as a member of the Rays, Giants, Rangers, and Tigers.
These struggles led Moore to Japan, where he pitched well as a reliever during the 2020 season. In 2021, he returned to stateside ball, but struggled once again in a swing role for the Phillies, posting a 6.29 ERA (67 ERA+) in 73 innings. The following offseason, Moore had to settle for a minor league contract with the Rangers, who he had previously pitched for during the 2018 season. That minors deal proved to be a stroke of genius by the Rangers front office, as Moore posted an astonishing 1.95 ERA (203 ERA+) across 74 innings in 2022.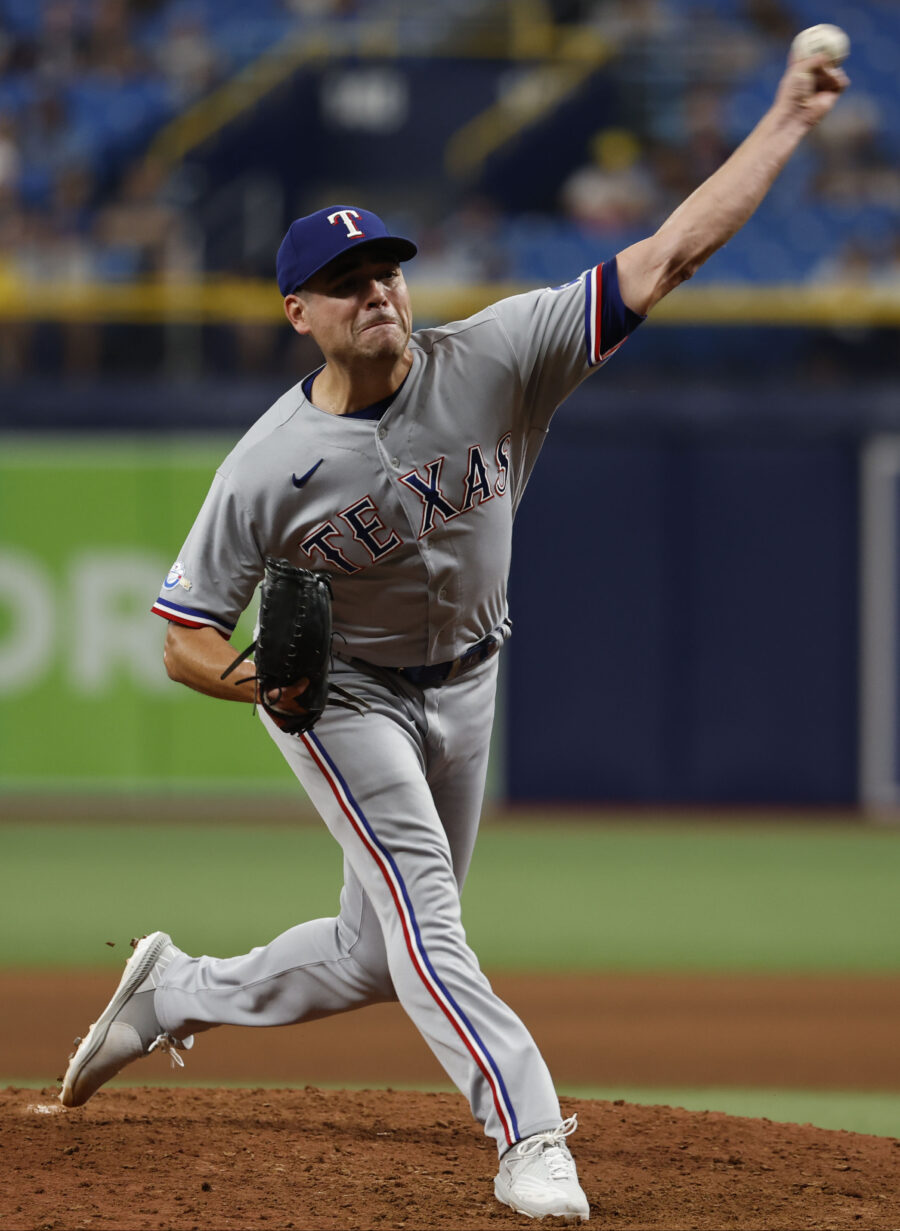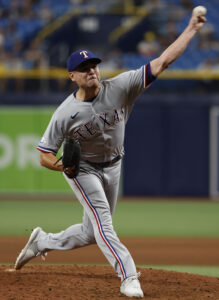 Moore's extreme success last season wasn't entirely supported by his peripherals. He allowed a BABIP of just .257, nearly 40 points below his career norms, and his FIP came in more than a full run higher than his ERA. That same FIP is still a strong 2.98, however, and many underlying metrics reveal plenty of reason for optimism about Moore's future headed into his age-34 season. His fastball gained an average of 1.5 mph in velocity in 2022, which allowed Moore to rack up far more strikeouts than he had previously. In 2021, Moore struck out just 18.9% of batters faced, but 2022 saw that figure climb all the way to 27.3%.
In addition, his began to allow much weaker contact in 2022, with his hard contact rate dropping from 35.5% all the way to 22.5% while his soft contact rate leapt from 14.3% up to 22%. Striking out batters at a clip similar to that of Luis Castillo (27.2% strikeout rate) while generating nearly as much weak contact as Max Scherzer (22.7% soft contact rate) is certainly a recipe for success, so it's easy to see why the Angels would want to add Moore to their mix at the back of a bullpen that currently features Carlos Estevez, Ryan Tepera, and Aaron Loup among its top options.
With that being said, the Halos are almost certainly hoping they can find a way to help their new reliever limit his walks. Moore's walk rate of 12.5% was third worst in the majors among all pitchers with at least 70 innings pitched, ahead of just Yusei Kikuchi and Caleb Smith. Moore's sensational 2022 proves that if you can strike batters out at an elevated clip while limiting hard contact it's still possible to have success even when you walk too many batters, as does the success of pitchers like Jorge Lopez and Dylan Cease. Nonetheless, Moore's penchant for allowing free passes puts more pressure on the rest of his skills to hold up at their current top-tier levels if he's going to remain among the best relievers in the game, as he was in 2022.
Moore's signing continues what has been a fairly aggressive offseason from the Angels. While the club didn't sign a marquee free agent or swing a blockbuster trade, they've added much-needed depth to a roster that already had plenty of star power and made important upgrades to almost every position on the roster. Moore and fellow free-agent acquisition Estevez strengthen the bullpen, while the signing of Tyler Anderson improves the rotation. Meanwhile, the lineup is bolstered by the additions of Hunter Renfroe, Gio Urshela, and Brandon Drury.
The Halos still have an uphill battle in the AL West this year, as the 2022 World Series champion Astros don't appear to be slowing down, the Mariners are still on the upswing, and the Rangers had a second straight offseason full of splashy additions. Nonetheless, it's clear that Moore makes the Angels better, even in spite of his age, walk rate, and lacking track record prior to 2022. If he manages to have a season resembling the one he had last year again, it's easy to see a world where Angels fans no longer miss old closer Raisel Iglesias, who was sent to Atlanta at last year's trade deadline.
Ken Rosenthal of the Athletic first reported the Angels and Moore were nearing an agreement. Jon Heyman of the New York Post reported it was a one-year contract.