1:14pm: The Nationals have officially announced their signing of Dickerson.
7:30am: The Nationals and free-agent outfielder Corey Dickerson are in agreement on a one-year deal worth $2.25MM, tweets Mark Feinsand of MLB.com. The Excel Sports Management client can earn another $750K via performance incentives. The Nats Report first reported that Dickerson and the Nationals were in agreement on a deal.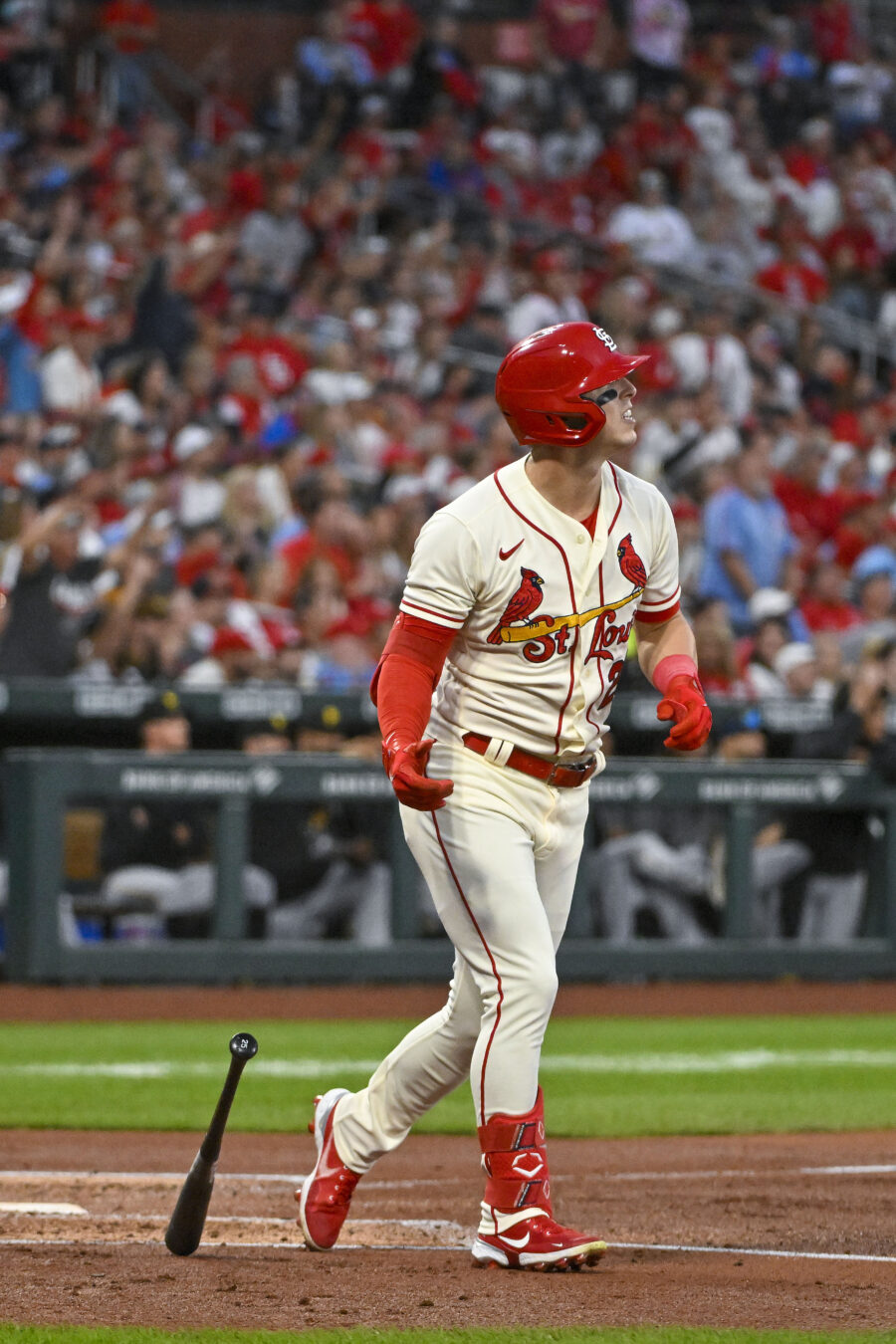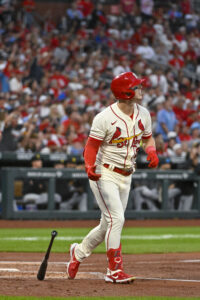 Dickerson, 33, will join his eighth big league team with this agreement — and his third in the National League East, having played prior stints with both the Phillies (2019) and Marlins (2020-21). His 2022 season was spent with the Cardinals, where he logged a .267/.300/.399 slash with six homers, 17 doubles and a triple in 297 plate appearances. That slash is at least somewhat skewed by an awful start to the season which saw him bat .180/.237/.213 through his first 97 plate appearances; from June 1 through the end of the 2022 campaign, Dickerson recorded 200 trips to the plate and posted a hefty .307/.330/.484 batting line.
In reality, Dickerson's true talent level likely lies somewhere between the two extremes. The 2017 All-Star and 2018 Gold Glove winner is a lifetime .281/.324/.481 hitter but has settled in closer to a league-average bat since the 2020  season, slashing .266/.313/.403 in 872 turns at the plate.
The left-handed-hitting Dickerson carries a fairly sharp platoon split, with the majority of his power coming versus right-handed pitching. Dickerson's 25.8% strikeout rate and 4.9% walk rate against lefties are also demonstrably worse than his respective 18.9% and 6.1% marks when holding the platoon advantage. Overall, Dickerson has held his own in terms of batting average against lefties (.259) but has paired that with a bleak .299 on-base percentage and just a .394 slugging percentage. Against righties, however, he's slashed .287/.331/.505.
For a rebuilding Nationals squad with an all-right-handed-hitting outfield of Alex Call, Victor Robles and Lane Thomas, adding Dickerson on an affordable one-year deal is eminently sensible. His days as a center fielder should be behind him, but Dickerson can take plate appearances against right-handed pitching off the plates of each of his new fellow outfielders. Robles, in particular, was anemic against righties in 2022, slashing just .188/.238/.258 in 240 plate appearances. It's also worth noting that Call was a 27-year-old rookie in 2022, and while his production in the upper minors (and in his 47-game MLB debut) certainly merited the promotion, he's not exactly locked in as an established, everyday big leaguer just yet.
Dickerson could also see some time at designated hitter, and the Nationals will surely mix in 2022 breakout slugger Joey Menseses — another right-handed hitter.  Meneses could log time at first base, spelling recent signee Dominic Smith against lefties, and he's an option in the outfield corners and at designated hitter.
There should be plenty of at-bats to go around, and given the short big league track records of Call, Thomas and Meneses — to say nothing of Robles' continued offensive struggles that now span the past three seasons — Dickerson should fit in nicely and raise the floor for a lineup that's light on proven hitters. He'll also give the Nationals a potential trade chip at the deadline. Dickerson alone isn't going to fetch a prominent, top-tier prospect, but he can still net the Nats some minor league talent if he's healthy and performing well.
With Dickerson in the fold, the Nationals' payroll will inch beyond the $104MM mark. It's a far cry from the $197MM Opening Day payroll the team trotted out in 2019, when they went on to win the World Series. However, this iteration of the Nationals is more focused on building up the farm and setting the stage for future seasons, and the front office's rebuilding effort is taking place in conjunction with ownership's exploration of a potential sale of the team.
Be that as it may, the generally slashed payroll leaves the Nats with plenty of latitude for additional spending, should further deals to their liking present themselves. Beyond Dickerson, Washington has thus far agreed to Major League deals with the aforementioned Smith (one year, $2MM), third baseman Jeimer Candelario (one year, $5MM), swingman Erasmo Ramirez (one year, $1MM) and right-hander Trevor Williams (two years, $13MM) in free agency. There's still room for another veteran starter, and the bullpen has plenty of uncertainty that could be offset by the addition of a more reliable name.