With Bo Bichette, Vladimir Guerrero Jr. and Cavan Biggio bursting onto the scene in Toronto and right-hander Nate Pearson looming in Triple-A as a potential top-of-the-rotation arm, the Blue Jays have the makings of a strong young core. But the debuts of those three bats and the hype surrounding Pearson have overshadowed the arrival of another of Toronto's top prospects: catcher Danny Jansen.
Jansen, 25 next week, didn't exactly help his own cause with a tepid showing at the plate in his rookie season. The former 16th-round pick posted an ugly .207/.279/.360 batting line in 384 plate appearances — not exactly a scintillating followup to the .247/.347/.432 slash he compiled through 95 plate appearances as a late-season call-up in 2018. It's understandable that such a forgettable performance would lead him to be overlooked, but there's still reason to believe that Jansen can be an important piece of the Jays' next contending club.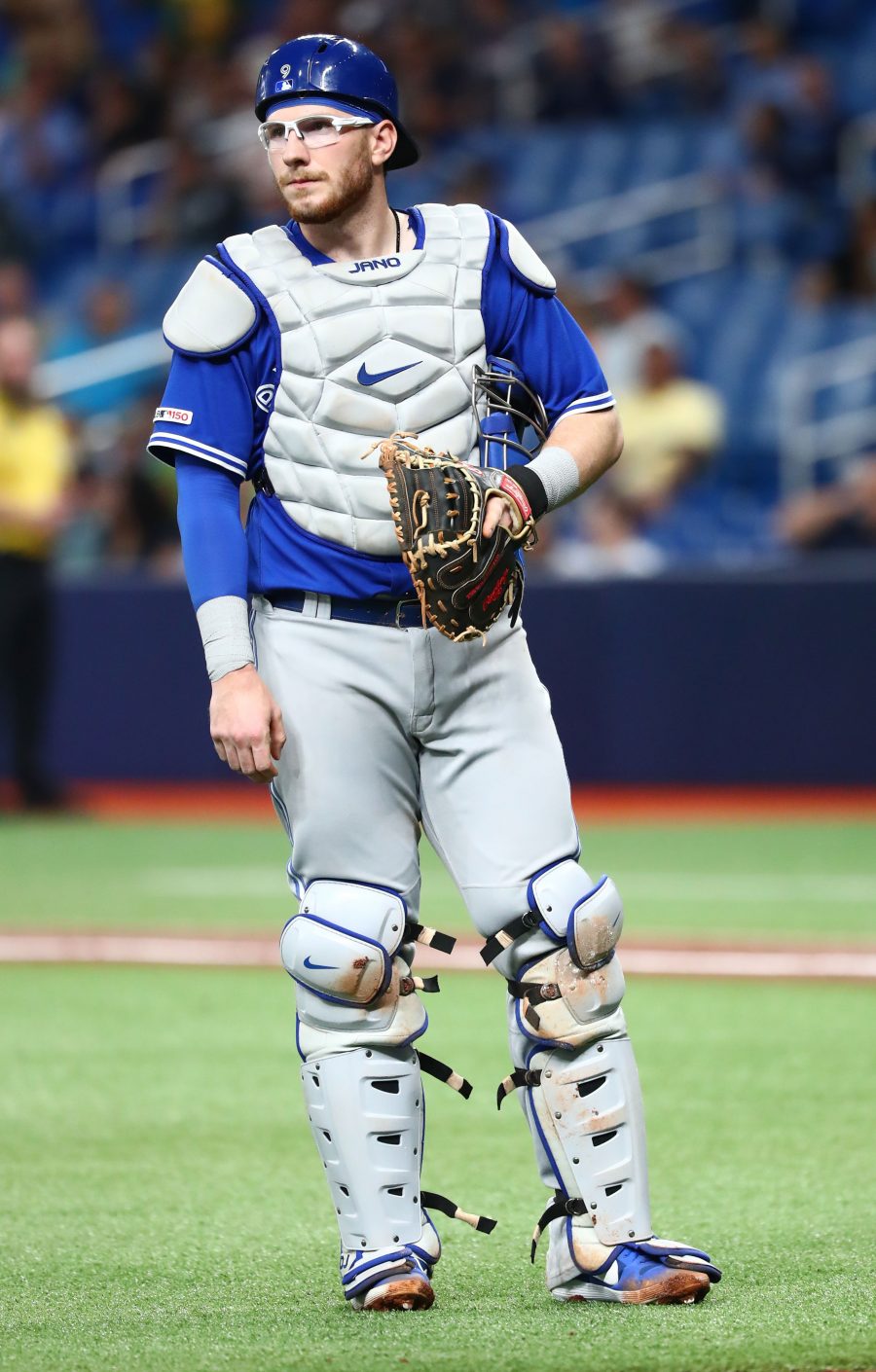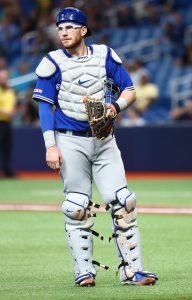 Firstly, it's worth noting that despite his middling draft status, Jansen emerged as a prospect of considerable note. Prior to the 2019 campaign, Jansen ranked comfortably inside the game's top 100 prospects according to each of Baseball America (No. 42), FanGraphs (No. 47), MLB.com (No. 65) and Baseball Prospectus (No. 89). He ranked just outside the top 100 (No. 107) on the ESPN' rankings. During his final full season in Triple-A, Jansen hit .275/.390/.473 with a dozen homers and a 12.2 percent walk rate that only marginally trailed his 13.6 percent strikeout rate. There's enough pedigree here to suggest improvement based on that alone.
But Jansen's work at the plate likely wasn't as bad as it would appear upon first glance. While he doesn't run well enough to ever be likely to post a particularly high average on balls in play, Jansen's .230 mark in 2019 still seems ripe for some positive regression. He'd only posted a mark lower than that once in his career — back in 2015 in a 46-game sample in Class-A. During Jansen's final two seasons in the upper minors, his BABIP hovered around .300.
According to Statcast, Jansen made hard contact (95 mph or better in terms of exit velocity) at a 40 percent clip that, while not elite, was above the league average. Of the 406 hitters who put at least 100 balls into play last season, Jansen ranked 148th. His bottom-line results at the plate (.275 wOBA) were along the lines of what one might expect from a defensive specialist like Austin Hedges (.266 expected wOBA) or Jarrod Dyson (.273 xwOBA), but Jansen's .314 xwOBA was markedly higher. The 39-point gap between his actual wOBA and expected wOBA was the fourth-largest of any player who underperformed his xwOBA in 2019, trailing only Marcell Ozuna, Justin Smoak and C.J. Cron.
Put another way: based on the quality of his contact and his K/BB tendencies, Statcast felt that Jansen should've been within striking distance of league average at the plate. Instead, he was one of the game's least-productive hitters.
But even that generalization shrouds some positives that Jansen displayed. While he struggled through miserable months in April and May to begin the season, Jansen heated up with the weather and found himself as one of the game's more productive catchers from June through August. In that stretch, he notched a respectable .243/.310/.459 batting line in 205 plate appearances — good for a 101 wRC+. League-average production out of a catcher is rare — catchers posted a collective 85 wRC+ in 2019 — so Jansen demonstrating that type of ability over a three-month stretch is heartening. And if he can drop his 20.9 percent strikeout rate such that it more closely mirrors his excellent marks in the upper minors, Jansen's profile becomes all the more interesting.
Defensively, Jansen shined in 2019, which is a bit odd given that most scouting reports on him cast him as a bat-first catcher and a mediocre defender. His 2.05 second average pop time was well below average — 58th of 78 qualified catchers — but Jansen still threw out 31 percent of those who attempted to run on him. In terms of framing, Jansen ranked among the game's best according to each of Statcast, FanGraphs and Baseball Prospectus. He was also strong in terms of blocking pitches in the dirt per Baseball Prospectus, which ranked Jansen seventh among all MLB catchers in terms of adjusted fielding runs above average.
Jansen might not possess the superstar upside of current teammates like Bichette and Guerrero or his soon-to-be battery-mate Pearson. But he clearly has the makings of an average or better hitter moving forward, and the 2019 season suggests that his defense might be far more valuable than many had hoped of him as a prospect. An above-average defensive catcher with a competent (or better) bat is the type of talent clubs spend years trying to get their hands on — there's a reason Jansen drew trade interest early in the offseason — and Jansen could be just that for an increasingly interesting Blue Jays club. It's easy for Jansen to get lost in the shuffle when looking at the Jays' young core, but a breakout when play resumes shouldn't surprise anyone.