The Mets will promote top prospect Amed Rosario for tomorrow's game against the Rockies, general manager told reporters this afternoon (Twitter link via Newsday's Marc Carig). He'll play shortstop at Coors Field in his Major League debut. Tyler Kepner of the New York Times tweets that the GM said first base prospect Dominic Smith is "not far behind."
Rosario, 21, was ranked by ESPN's Keith Law as the No. 1 prospect in baseball in his midseason update of the game's 50 best prospects. He rated fourth on Baseball America's midseason Top 100 and second on the midseason top 100 over at MLB.com.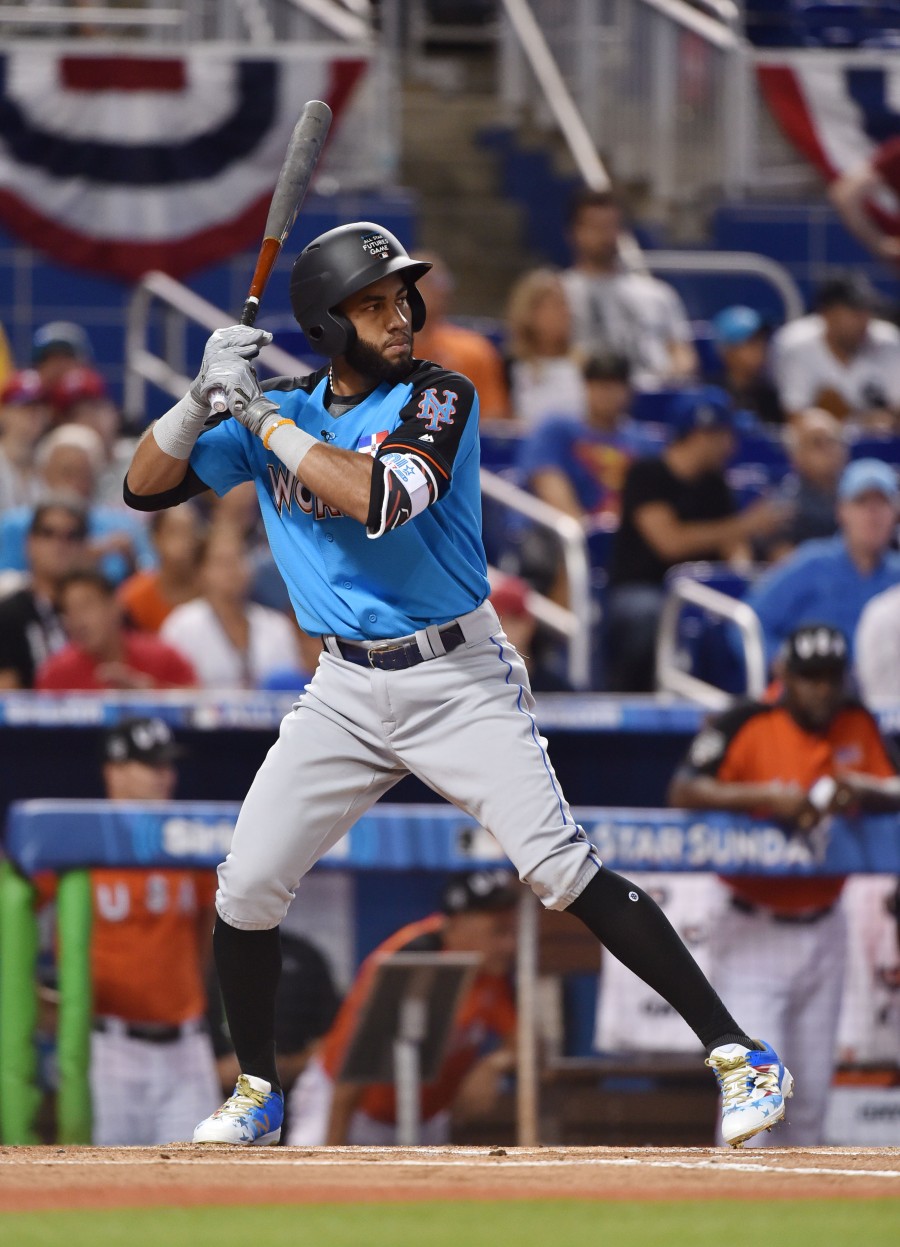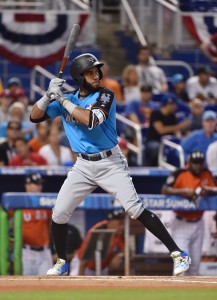 Thus far, Rosario has slashed an impressive .328/.367/466 with seven homers, 19 doubles and seven triples in 425 plate appearances while playing in the hitter-friendly Triple-A Pacific Coast League (specifically, in a favorable Las Vegas setting). He's also swiped 19 bases in 26 tries, showing off the wheels that have earned him plus ratings in many scouting reports.
Rosario is regarded as a plus defender at shortstop with a plus hit tool and some potentially emerging power. (His seven home runs are already a career-high.) Scouting reports agree that he's a slam dunk to stay at shortstop where he should provide the Mets with anywhere from above-average to superlative defense for the next several years.
While the Mets' somewhat crowded infield picture still features veterans Jose Reyes, Asdrubal Cabrera and Neil Walker, it seems all but certain that Rosario will be given the chance to play on a daily basis in the Majors. Walker and Cabrera are definite August trade candidates via the trade waiver process. However, even if that pair remains in Queens for a good portion of the month — or even all of the month — it's in the Mets' best interest to ensure that Rosario takes the field at shortstop on an everyday basis as opposed to navigating the difficulties of inconsistent playing time as a part of a time share.
Even if Rosario is in the Majors for the remainder of the 2017 season, the most service time he can accrue will be 62 days. That'll leave him well short of Super Two trajectory and will put him on pace to reach arbitration eligibility following the 2020 season and free agency upon completion of the 2023 season.
Photo courtesy of USA Today Sports Images.