Lance Lynn, a right-handed starting pitcher who turns 31 in May, has spent his entire career with the Cardinals since being drafted in 2008.  He's one of the four best starting pitchers on the free agent market, and he'll continue seeking a multiyear deal in the new year.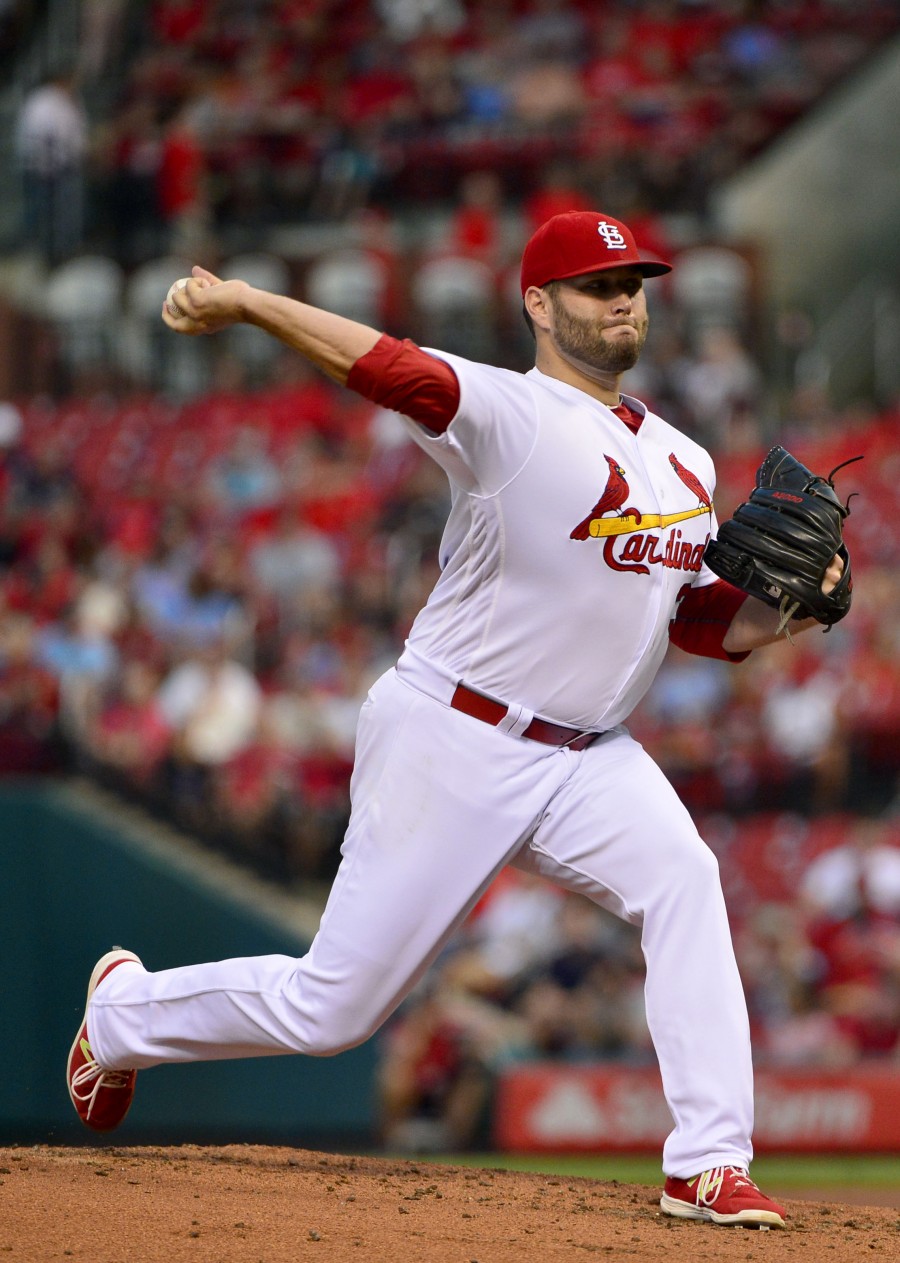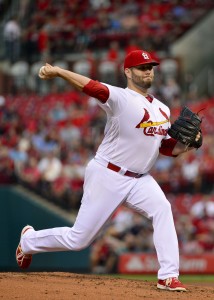 Pros/Strengths
Though Lynn missed all of 2016 due to Tommy John surgery, he otherwise carries a reputation of durability.  In each of the pitcher's other five seasons, he's made at least 29 starts.  Lynn was one of only 12 pitchers to make 33 regular season starts in 2017, a claim only Ricky Nolasco can make among fellow free agents.
Lynn has delivered results throughout his big league career.  He's never posted an ERA above 4.00 in a season, and carries a 3.38 career mark that he basically matched this year.  While Lynn lacks supporting stats to back up this year's 3.43 ERA, consider this from Eno Sarris of FanGraphs:
"But not only is there an existing fastball-mixing skill that's not currently captured by projections in his current arsenal, there's potential for an emerging new pitch [a changeup] in there as well. Lynn's an intriguing watch, and signing, for a guy who mostly throws fastballs."
Some teams may look at Lynn as a pitcher with a track record of success and durability, plus some upside given the right tweaks.
Cons/Weaknesses
In attempting to make a post-Tommy John assessment of Lynn's abilities, we only have his 186 1/3 innings this year.  He posted career-worsts in three key categories: strikeout rate, walk rate, and home run rate.  His walk rate was second-worst among all qualified starters.  Using SIERA, it was a blend of skills that suggested a 4.85 ERA, much worse than his actual 3.43 mark.  Lynn benefited from a .244 batting average on balls in play, which is not considered a repeatable mark.  To his benefit in the future, Lynn's 14.2% home run per flyball rate probably won't stay that high.  Still, it just wasn't an intriguing mix of skills this year.  A team signing Lynn has to hope or expect to bring back his prior abilities.  His second half, with even worse strikeout and walk rates, did not qualify as progress.
While Lynn should be able to take the ball every fifth day, he's not likely to save a team's bullpen.  Of 58 starting pitchers who threw at least 100 innings, Lynn ranked 42nd with an average of 5.64 innings per start.
Lynn rejected a qualifying offer from the Cardinals in November, so he'll come with a draft pick cost attached.
Background
Lynn was drafted 39th overall by the Cardinals in 2008 out of the University of Mississippi.  He was a supplemental pick for the loss of free agent reliever Troy Percival, who had inked an $8MM deal with the Rays.  Among those born in Indiana with at least 900 career innings pitched, Lynn ranks sixth with a .605 career winning percentage, behind Art Nehf.
Market
The Rangers, Brewers, and Orioles have been linked to Lynn to some degree in reports this offseason.  Other theoretical fits could include the Angels, Blue Jays, Mariners, Cubs, Phillies, and Mets.  There seems to be little momentum for a return to the Cardinals.  Lynn must contend with fellow free agent Alex Cobb, who is in a similar tier.   Plus, if the price somehow drops far enough on Jake Arrieta or Yu Darvish, those pitchers could interfere with Lynn's market.  In fact, they may be currently holding it up.
Expected Contract
Back in October, Derrick Goold of the St. Louis Post-Dispatch wrote that Lynn would pursue a deal like the five-year, $110MM pact signed by Jordan Zimmermann signed two years ago.  We went with a four-year, $56MM projection, which I'll upgrade to four years and $60MM.  Normally at this point in the offseason, we'd call for reduced contracts, but it's unclear whether that will happen given the sheer volume of unsigned quality free agents.