The Mets surprised in 2015, taking a weak NL East over a disappointing Nationals club and then streaking all the way to the World Series. Getting back is hardly assured, but the organization is as well situated as any for another run.
Guaranteed Contracts
Arbitration Eligibles (projections via MLB Trade Rumors)
Options
Free Agents
It all starts with the rotation for GM Sandy Alderson and newly-extended skipper Terry Collins. The youth, talent, and recent track record of the arms assembled — high-performing youngsters Jacob deGrom, Matt Harvey, Noah Syndergaard, and Steven Matz; veteran Jon Niese; and a recovering Zach Wheeler — suggests that the unit could be special.
If there's a question about that staff, it's probably whether last year's workload will impact next year's health and effectiveness. Harvey drew most of the headlines in that regard, throwing a career-high 216 innings (including the post-season) in his first season back from Tommy John surgery. But deGrom (+37 1/3 innings) and especially Syndergaard (+65 2/3) went well over their largest prior single-season innings tally. And all the pitchers will be looking to bounce back from a shortened layoff after a deep postseason run.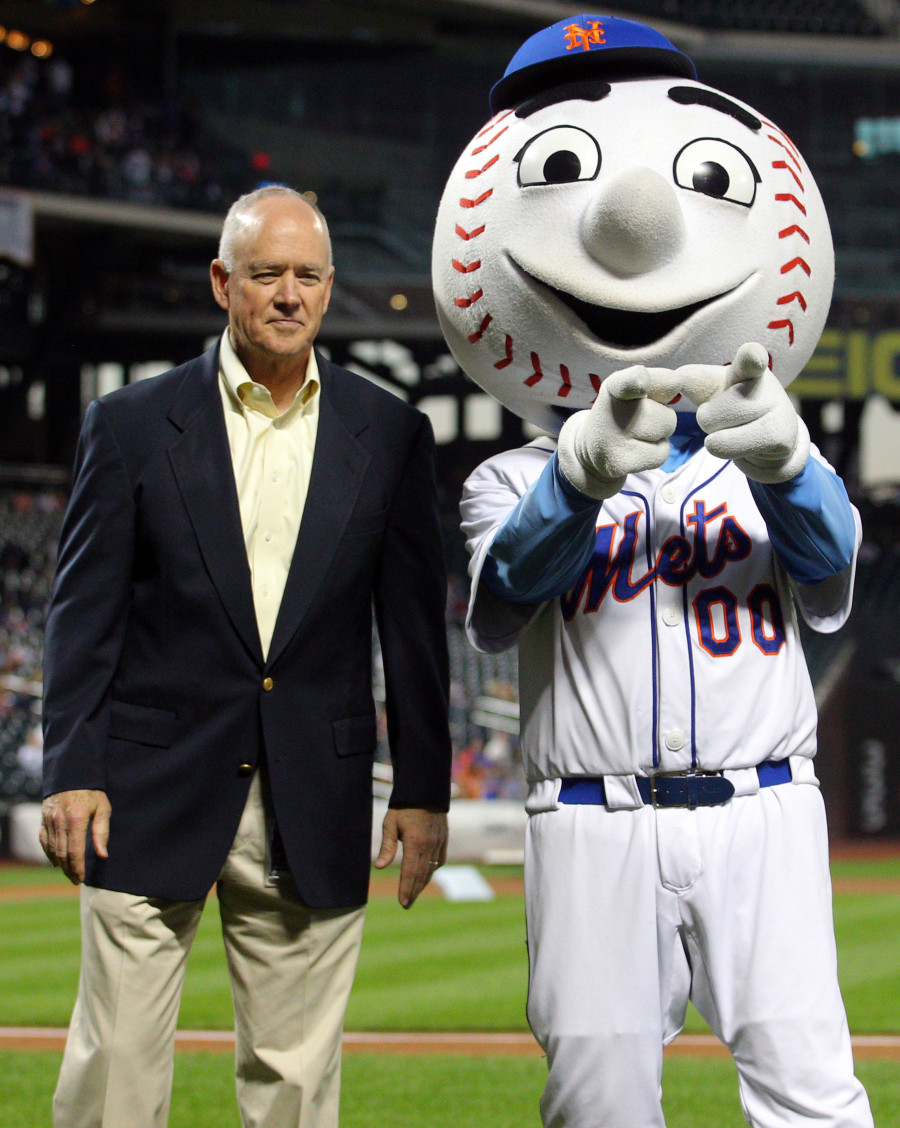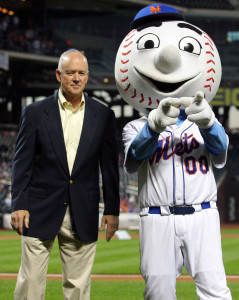 That concern will likely motivate the organization to maintain depth. But the club has already shown at least some willingness to move arms when the need arose: Wheeler was set to be shipped out in the failed Carlos Gomez deal, while Michael Fulmer was one of several young pitchers that ultimately were traded over the summer.
And we've yet to see any indication that the organization is lining up for a significant payroll increase. Last year, the Mets topped $100MM on Opening Day for the first time since 2011, and there's probably about $80MM already committed to 2016. There's less on the books down the line, but a host of outstanding players will be reaching arbitration eligibility and (hopefully) commanding big raises.
It remains interesting to consider, then, whether any pitching assets could be cashed in to facilitate upgrades elsewhere. The most obvious candidate, perhaps, is Niese, whose salary could be re-allocated. But that would remove a layer of security and could require the signing of a swingman type to provide depth. Bartolo Colon has done enough to command a rotation spot, and he won't likely be cheap, but he'll be available for a short-term commitment and a return hasn't been ruled out.
There are some recently-injured arms to consider, too. Youngster Rafael Montero might also be somewhat expendable and would represent a useful trade chip — if he can show that he's back to full health. It may be less likely at this point, but Wheeler could still be used to help the Mets fill a hole elsewhere. He has the youth, contract control, and upside to be a major piece for a significant addition, though the risk of his Tommy John recovery holds down his value.
The most intriguing, but least likely, scenario involves the four young pitchers who are slated for the 2016 rotation. They're all huge assets that are valued as such by the Mets. We've heard no indication that a trade is a serious consideration, and it's impossible to imagine a deal at this point that didn't involve a high-end, controllable young player who could slot right into the New York lineup at a position of need. Matz is arguably the most susceptible to a trade, if only because he's less established, but there's a reasonable argument to be made that the club should cash in Harvey now.
One alternative to trading arms is to double down with an extension. Harvey is the closest to free agency, but the Boras client seems unlikely to forgo free agency (thus increasing the appeal of the trade concept). Syndergaard appears worthy of long-term consideration, but both he and the team may want to let things play out a bit more before committing. That leaves deGrom as the candidate who makes the most sense on paper. He wouldn't be the first 1+ service-time pitcher to sign an extension, as Ricky Romero, Julio Teheran, and Madison Bumgarner have already set a market. It seems likely that the Mets would need to beat Bumgarner's record $35MM guarantee for a 1+ arm — and not by a little bit — to get something done. Not only has deGrom been unbelievably good (2.61 ERA), he's also a solid Super Two candidate (1.139 years of service). While deGrom is relatively old at 27, Bumgarner's pre-2012 contract is rather out of date given the still-rising cost of pitching.
The biggest pitching needs for the Mets probably come in the bullpen. Jeurys Familia turned into a late-inning monster last year, but he has racked up 155 1/3 innings over the last two regular seasons and threw another 14 2/3 in the postseason. He'd probably be pairing with Jenrry Mejia in the late innings, but that talented right-hander could be headed for a non-tender after twice being busted for PEDs. (Either way, he'll miss about half of 2016 to serve his suspension.) The club does have another set-up option in Addison Reed, who showed a nice turnaround after coming to New York last summer. He'll be expensive thanks to his steep arbitration starting point, but indications are that the Mets will tender Reed a contract.
Another late-inning righty might be nice, though Hansel Robles had a very nice rookie campaign and Carlos Torres could bounce back from a rough 2015. But left-handed relief is the bigger need. Sean Gilmartin was a nice surprise as a Rule 5 pick-up, and he'll take one spot. The resurgent Josh Smoker joins Dario Alvarez as 40-man southpaw options, Josh Edgin could return later in the year from Tommy John surgery, and a reunion with injured hurler Jerry Blevins is said to be a consideration. But there's every reason for the club to pursue a reliable lefty arm. There are several free agents that could fit the bill, led by Antonio Bastardo and Tony Sipp.
Any money spent in the pen, though, would likely reduce the free cash that could be used to pursue upgrades elsewhere. While the club doesn't have any gaping voids in its lineup, there are certainly areas that could use improvement — especially for an organization that is looking to seize a rare window in which it enjoys cheap and outstanding starting pitching.
When the Mets locked up Juan Lagares last winter, they surely expected he'd be an every day option in center. But that's now in question, leaving the team weighing a left-handed-hitting complement — if not something more. A player like Will Venable could make sense as a fourth outfielder. If the club wants to add someone for more regular duty, it could be well-positioned to seek value (and take on some health risk) in Denard Span or to swing a trade for Ben Revere of the Blue Jays, Ender Inciarte of the D'backs, or Charlie Blackmon of the Rockies. Free agent Gerardo Parra might stand as a middle-ground option who could function more as a traditional fourth outfielder or take near-regular reps, as circumstances dictate.
Of course, it's also still at least conceivable that the club could look to shake things up further. The clamor to bring back Yoenis Cespedes seems to have died down. (A return never seemed terribly plausible anyway.) But there are other possibilities. The very top of the market is probably out of reach, but if New York is willing to relegate Lagares to a pure fourth outfielder role, then Dexter Fowler could be a match. (Unlike Span, the switch-hitting Fowler — who hits lefties better than righties — doesn't make for a natural platoon pairing.) And there's always the possibility of dealing Lagares, who could hold appeal to teams that believe in him and have a need up the middle. Dealing Lagares after an off year is probably not the optimal scenario from a long-term value perspective, but the Mets' surprising World Series run has changed the calculus somewhat.
Whoever is added could also see some time in the corners, where Curtis Granderson is aging and Michael Conforto is still not fully established despite a very promising partial season debut. Michael Cuddyer is also still a factor in the outfield, of course, though one wonders whether he'll need to find more of his time at first base, as an interleague DH, and as a bench bat. Lucas Duda will be expected to continue handling the lion's share of the time at first, but Cuddyer presents a good option to spell him when southpaws take the hill.
The major complication in the corner infield is David Wright. Some have wondered whether he'll continue to be a viable defensive option at third with his throws visibly hampered by his back issues. It may be too soon to pull the plug on Wright's days at third, but he could ultimately follow the path of Ryan Zimmerman of moving across the diamond in the midst of a major extension. At the very least, the Mets need to have some contingency plan in place in the event that Wright's rather serious back issues cause problems once again.
Wright's situation only adds to the intrigue up the middle. There's no shortage of options, but there's little in the way of certainty. Once-maligned, now heroic shortstop Ruben Tejada may be non-tendered after his bad-luck broken leg in the post-season. Trade deadline redemption man Wilmer Flores was moved off that position late in the year and seems to profile better at second or third. Top shortstop prospect Amed Rosario only just turned 20 and still needs to conquer the upper minors, but Gavin Cecchini and Matt Reynolds are close and ready, respectively. Another highly-regarded youngster, Dilson Herrera, didn't light the world on fire in his first big league stint but is line for another chance. And Eric Campbell and Danny Muno could factor at second (or, if needed, third).
Given that array of options, there are several approaches that the front office could consider. Holding pat, certainly, is one. Signing Ben Zobrist or even bringing back Daniel Murphy would provide an immediate option at second and/or third, but both free agents are expected to command $12MM or more annually over reasonably lengthy terms. Adding a second baseman, moreover, would likely leave the team with some combination of Flores and Reynolds at short while blocking Herrera. The shortstop market also offers possibilities. Ian Desmond is the biggest (and most expensive) name, but veteran stopgaps like Alexei Ramirez and Jimmy Rollins could also make some sense.
It's also worth wondering whether the Mets could consider trading from its stockpile of middle infielders — especially if a veteran is brought in. We already know that New York is willing to part with Flores, at least in certain circumstances, since he would've been the other key piece (with Wheeler) in the nearly-completed Gomez deal. The younger players listed above hold varying degrees of appeal, and one could conceivably be cashed in — possibly in concert with other pieces — to add anything from an established bullpen arm to a center field-capable outfielder.
There's another area of some depth that could provide Alderson with a trade chip: the catching position. Travis d'Arnaud seems to have cemented himself as the starter heading into 2016 after battling through injury to slash .268/.340/.485 last season. Both d'Arnaud and Kevin Plawecki drew strong defensive ratings last year, but the latter player — a younger, less experienced option who was pressed into big league duty — didn't quite prove up to the task. Plawecki, though, still has plenty of promise and trade value, and New York could always rely on Johnny Monell and/or a veteran addition to serve as a reserve option behind d'Arnaud.
Financial constraints still limit the Mets' maneuverability, and it's fair for fans of the club to wonder when those restrictions will truly be loosened. (And also to dream on what kind of roster could be compiled this winter with a payroll befitting a New York-based franchise.) But even if the cash outlay will remain modest, there are plenty of creative options available to allow the Mets to capitalize on a good, cheap core and build a roster that can compete for another NL East title — and hope to achieve more.