As those who paid attention to the MLB offseason a year ago remember, Pirates center fielder Andrew McCutchen was among the most popular figures in the rumor mill. At the time, the Pittsburgh icon was coming off a career-worst season both offensively and defensively, which surely hindered the team in its efforts to garner suitable offers for him. Ultimately, the Pirates retained McCutchen and enjoyed a bounce-back year from him at the plate (.279/.363/.486 with 28 home runs in 650 PAs). While McCutchen struggled again in the grass, where he posted minus-14 Defensive Runs Saved and a minus-4.5 Ultimate Zone Rating, the onetime National League MVP nonetheless ranked a solid 17th among outfielders in fWAR (3.7).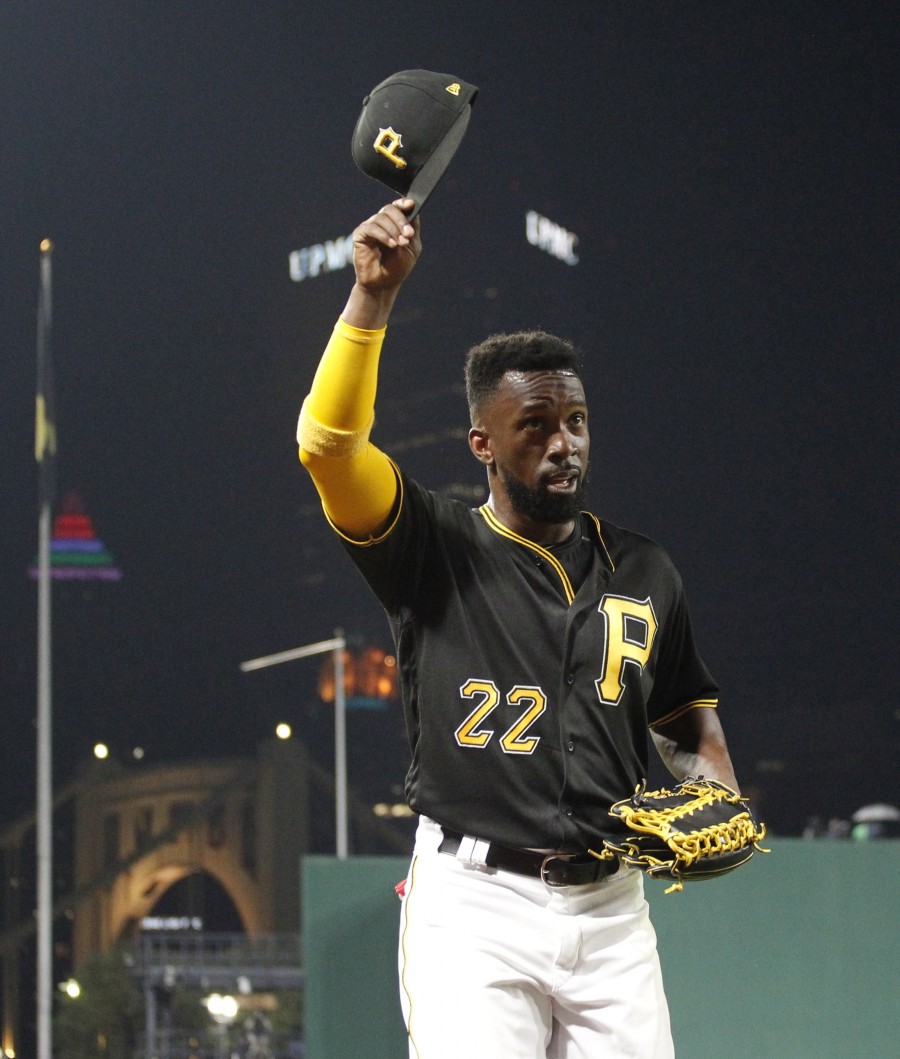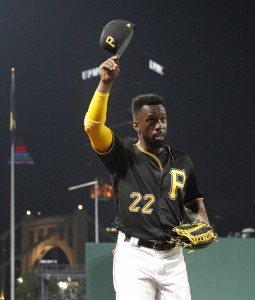 This winter, on the heels of a rebound year, rumors regarding McCutchen haven't been nearly as abundant. The Giants are the only known team with interest in the 31-year-old, yet they don't seem to view him as a priority. Still, although nothing looks imminent on the McCutchen front, it's possible the five-time All-Star has played his last game with the Pirates – who drafted him 11th overall in 2005.
With McCutchen entering a contract year in 2018, in which he'll make $14.75MM, general manager Neal Huntington acknowledged this month that the player's time in Pittsburgh may be winding down. Trading McCutchen prior to the season wouldn't seem to make much sense if the Pirates plan to compete next season and avoid a third straight non-playoff campaign, but a return to prominence may be a long shot.
With McCutchen in the fold, the Pirates are projected to start 2018 with a payroll of just under $104MM. That would represent a season-opening high for owner Bob Nutting, whose rosters haven't begun any campaign above the $100MM mark since he took the helm of the franchise in 2007. The Pirates' low-spending ways may make an offseason McCutchen trade all the more likely, though he's not the only notable veteran they could jettison to help cut costs. Infielder Josh Harrison, who will make $10MM in his third-last year of team control next season, has drawn widespread trade interest and might find himself in the uniform of the Yankees, Mets, Blue Jays or another club by the springtime.
Unlike McCutchen and Harrison – two useful but not great assets –  right-hander Gerrit Cole would bring back a significant return in a trade. Not only is the flamethrowing 27-year-old a bona fide No. 2/3 starter, but he's due a relatively modest $7.5MM in 2018. Considering Cole's a Scott Boras client, the likelihood of him eschewing free agency in favor of a long-term extension with the Pirates seems low. That could increase their urgency to trade Cole, who's going into his penultimate year of team control.
No doubt cognizant of the Boras factor, Huntington was reportedly "motivated" to part with Cole earlier this month. It appeared then that Cole would join the Yankees, but talks between them and the Pirates subsequently lost momentum. Even if Pittsburgh and New York don't eventually find common ground, though, there are plenty of other teams that would benefit from a Cole addition – and the Bucs have engaged with some of those clubs.
At times, the 2017 portion of the offseason was a slow-moving bore, but the payoff is that there will be copious trades and signings in the New Year. With enticing trade chips in McCutchen, Harrison and Cole, the Pirates may often find themselves at the center of the action leading up to April. If you were calling the shots for the club, how would you approach the next couple months?
(poll link for app users)
Photo courtesy of USA Today Sports Images.